MARKET CAP :
$5,607,185,562,796.5
NFT Volume(7D) :
$69,323,434
(
#IDO
#GAMEFI
#BLOCKCHAIN GAMES
#NFT COLLECTION
)
Animoca's nWay finds a smart Web3 strategy with hardcore mech game Wreck League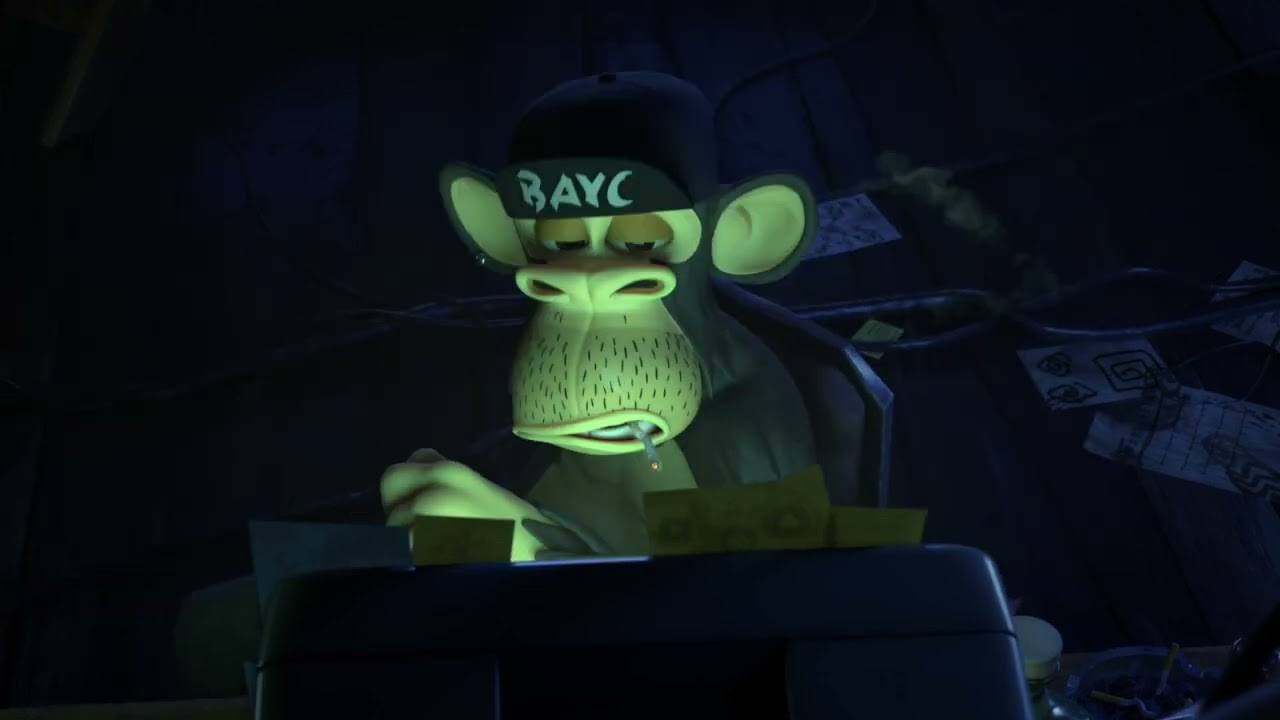 nWay, a fighting game developer owned by Animoca Brands, announced the upcoming release of Wreck League, a Web3-powered multiplayer fighting game.
The ambitious title lets players build, own, and battle mechs in real time. And the San Francisco company hit upon a smart strategy to create a game that could draw more players into the Web3 experience. It will be available on the PC, Mac and Android mobile devices.
On top of that, it is licensing characters from Yuga Labs' Yugaverse Web3 characters, such as the Bored Ape Yacht Club. Yuga Labs calls this the "extended Yugaverse." It's a big step for nWay, which has a long history of launching triple-A quality games on mobile and console, such as Power Rangers: Battle for the Grid, Power Rangers: Legacy Wars, WWE: Undefeated, Olympic Games Jam and ChronoBlade.
"We're collaborating on a bunch of content with Yuga Labs in a licensing deal," Kim said. "We feel this is a new type of fighting game, and we've been doing fighting games for 12 years. Now we're experts at it, but this one is special for us. We've always dreamed about a fighting game that's like a platform. So instead of a traditional fighting game with a set play, Wreck League is all about creating your own own fighter and using mech parts build your own fighter."
As for the type of mech battles, the fighting will be one-on-one combat. It might be fun to have lots of mechs fighting with each other, but that's another type of game, Kim said. It's more like a Marvel vs. Capcom type game, where you can play with multiple mechs and sub them out when one is damaged.
The game will be available in two versions: a Web3 version that requires mech non-fungible tokens (NFT) ownership to participate in competitive game events and tournaments, said Taehoon Kim, CEO of nWay, in an interview with GamesBeat. This game will likely sell to hardcore Web3 fans who are comfortable with cryptocurrency transactions, and those players will be motivated to buy the NFTs because they can enter tournaments and build unique mechs that could be adopted by Web2 players.
The game will also have a Web2 free-to-play version that replicates the Web3 version's core gameplay and mechanics without requiring NFTs. Kim said this game will help the game draw in the masses who just want to fight with mechs without spending a ton of money. These casual masses can still spend money on cool mechs that are created by the competitive players with the NFTs, and the competitive players can make money from those sales.
The thoughtful combination of the two games makes it into a more unique way to push the adoption of both the NFTs available for purchase and the free-to-play game for more casual players.
"This is the start of an incredible evolution in the world of esports and competitive gaming," said Yat Siu, executive chairman of Animoca Brands, in a statement. "Our mission at Animoca Brands is to deliver digital property rights to the world's gamers and Internet users. That's why we are so excited about Wreck League and how this groundbreaking Web3 project will remodel how players engage and compete while truly owning their digital assets."
The nWay team worked on it a little less than two years with the biggest number of developers it has ever had. Kim believes this project is one of the biggest that has been in the works in terms of the time and money that went into it so far.
How it works
The mechs have an art style that is a cross between animated cartoons and a realistic style.
Wreck League offers a hybrid Web3/Web2 experience that seamlessly blends craftsmanship, competition, and adrenaline-fueled mayhem. Unlike traditional fighting games that have a limited roster of fighters, Wreck League allows players to generate their own mech fighters, resulting in over 1.5 quadrillion possible unique combinations to take into battle, Kim said.
Wreck League participants will include creators, owners, and skilled players who all can team up to compete in the league in order to maximize their wins. In order to boost their performance in the game events and tournaments and improve their winnings, players need to create well-designed mechs.
Mechs are NFTs and each is composed of 10 mech part NFTs. Creators can build their own formidable mech battle machines, ensuring every build is unique, visually stunning, and tailored to their playstyle. The mechs can also be disassembled back into mech parts, ensuring endless customization options for those who collect the parts.
With Wreck League, nWay envisions that the creators and owners with the best mechs will partner with the most skilled players to compete at the highest levels of the league's various competitions. In addition to the Web3 version of Wreck League, which includes competitive game events and tournaments that require mech NFT ownership, nWay will also launch a Web2 free-to-play (F2P) version of Wreck League that does not require NFTs to play.
If you're an NFT buyer, you can go into a garage and look at the parts available and the accessories. You can buy the different types of accessories and put ten parts together to customize your mech. Once you decide what you want, you mint the mech on the blockchain and it is locked. Then those parts are no longer tradeable. The new mech gets minted as a mega NFT, and you can put that in the in-game store. If other players buy it, then you get a part of the cut.
"Once you put the parts together, you also make a new mega NFT. So you truly own the parts, you really own the mechs and you create a special something that is psychologically meaningful," Kim said. "This ownership will provide a new kind of psychology or new experience for people who are competing."
You could become the owner of multiple mechs that you create and compete with, kind of like owning race cars. How you build your mech really matters, Kim said.
"How you assemble a mech will determine not only how the mech looks but also plays," Kim said. "For instance, the type of attack actions that are available, the type of special ultimate, the amount of energy the mech has, how fast that energy regenerates — all those things will be determined by how you built it."
The value of the in-game store
The game features an in-game store. If you're a Web3 player, you have an account with your cryptocurrency wallet integrated into it. You can access it on iOS if you use the web browser to go outside the App Store to get your game.
While Kim expects tens of thousands of NFT players (with the number bound by the NFTs that will be sold) to engage with the game, he hopes it will have millions of Web2 players who could have a lot of mechs to choose from when buying mechs from the NFT players.
nWay believes the NFT owners are the die-hards who believe in digital ownership.
"We're going after the people who bought into the concept of ownership first," he said. "And we're targeting people who are excited about the concept of competing with what you own, or what you create. Those are smaller number of people. So it's going to be our first bowling pin. We're going to be laser focused on that group."
The Wreck League F2P version will replicate the Web3 version's core gameplay and battle mechanics, while adding F2P game features such as daily missions, battle pass and the in-game store that will act as a bridge between the Web3 community and the Web2 general gamer community.
Owners who create mech NFTs will be able to create copies of their mechs as in-game, non-NFT mechs, which will be available for purchase by players in the Web2 game's store. A portion of the revenue generated by those in-game purchases will go to the owners of the original mech NFTs.
Yugaverse mechs
In the game's first season, launching in September, players will be able to collect mech parts, which are NFTs, and assemble them to mint full mech character NFTs. Additionally, players will be able to utilize rare Yugaverse mechs to enhance their gameplay, adding an element of exclusivity to their in-game achievements.
"Wreck League is a hybrid Web3 and Web2 project," said Kim. "Our aim is to unite the communities and players, leveraging the creative potential of the Web3 community to continuously enhance the game's content. With our expertise in competitive fighting games, we are confident in delivering a well-rounded experience that has the potential to truly combine both the Web3 and Web2 gamer communities by creating a symbiotic relationship between the two groups."
Yuga Labs, one of the best-known Web3 brands, will be leveraged in the game's first season.
"We are thrilled for nWay to join The noncanonical Extended Yugaverse," said Spencer Tucker, chief gaming officer of Yuga Labs, in a statement. "Building a thriving, interoperable ecosystem is at the heart of Web3. Wreck League's use of Yuga's collections charts that course, and we are excited to see them work towards delivering a compelling gaming experience and additional utility for holders of these collections."
nWay will offer a special sale of mech parts in boxes exclusively to those on the allowlist in the near future, providing an opportunity to assemble the ultimate mech arsenal. To register for the allowlist, learn more about the exciting world of Wreck League, and stay up to date with the latest developments, visit the official website at wreckleague.xyz.
Coming in the fall
Kim said that Wreck League signals the future of esports, offering competitive gaming that transcends traditional gaming conventions and empowering participants to partake in exhilarating combat, compete using assets that they create and own, and win various on-chain prizes.
It's not clear if there will be an iOS version, as it depends on how Apple gets with NFT games. But things could change. The game itself will change a lot with every season.
Where do the Bored Apes come in? There will be special helmets for people who have Bored Apes and the other Yuga Labs collections. Kim thinks of it like Super Smash Bros., where there are multiple characters from different IPs. The Yuga Labs characters will be in Season One.
"That's what I meant when we said we wanted to create a game that's like that feels like a platform because we can bring in different IPs," Kim said. "We can also have users creating their own next."
Kim doesn't see this world as purely a hierarchical one, with the NFT players on top and the Web2 players on the bottom. It is like that, but there is a "symbiotic bridge" between the Web3 players and the Web2 gamers, he said. That's because the game will have a store where Web2 players can buy mechs that were created by the NFT players. And the NFT players get a cut of the proceeds. Developers also get a break because they won't have to be the ones creating all the mechs. The NFT players can be creative as well.
"The Web2 players will start realizing the value on the Web3 side," Kim said.
Kim thinks of it as a dream game.
"We've been doing fighting me for a long time," he said. "We've always wanted to make a game where the fighters are created by the users. We've always wanted to do a fighting game where we're going to have multiple IPs. And we've always wanted to experiment with competitive esports. Having this kind of new type of competition, where people are competing with what they've created and what they found, it even adds more excitement, even more meaning to these competitive game events."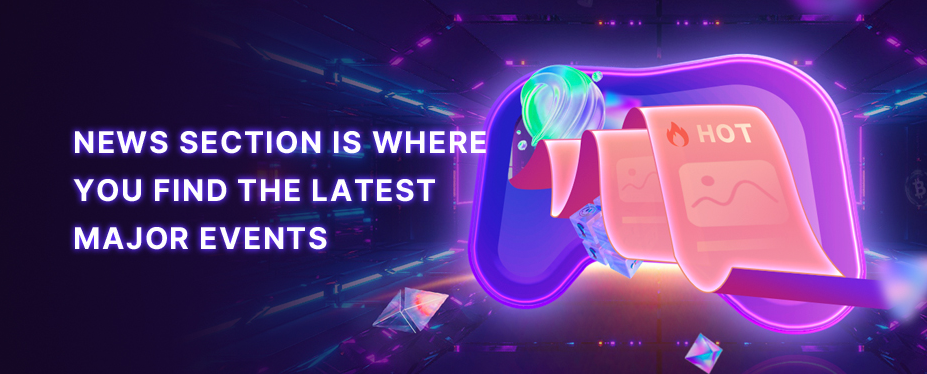 Welcome to P2E GAME
Hearing the echoes from Metaverse.
No corresponding news is found