MARKET CAP :
$5,607,185,562,796.5
NFT Volume(7D) :
$69,323,434
(
#IDO
#GAMEFI
#BLOCKCHAIN GAMES
#NFT COLLECTION
)
How to Set Up a MetaMask Wallet?
How to Set Up a MetaMask Wallet on a Desktop?
Metamask is basically a browser extension. For now, it supports Chrome, Firefox, Brave and Microsoft Edge. We pick Google Chrome for this tutorial.
1. Visit Metamask's website(make sure you open the right website) and click on "Install Metamask for Chrome."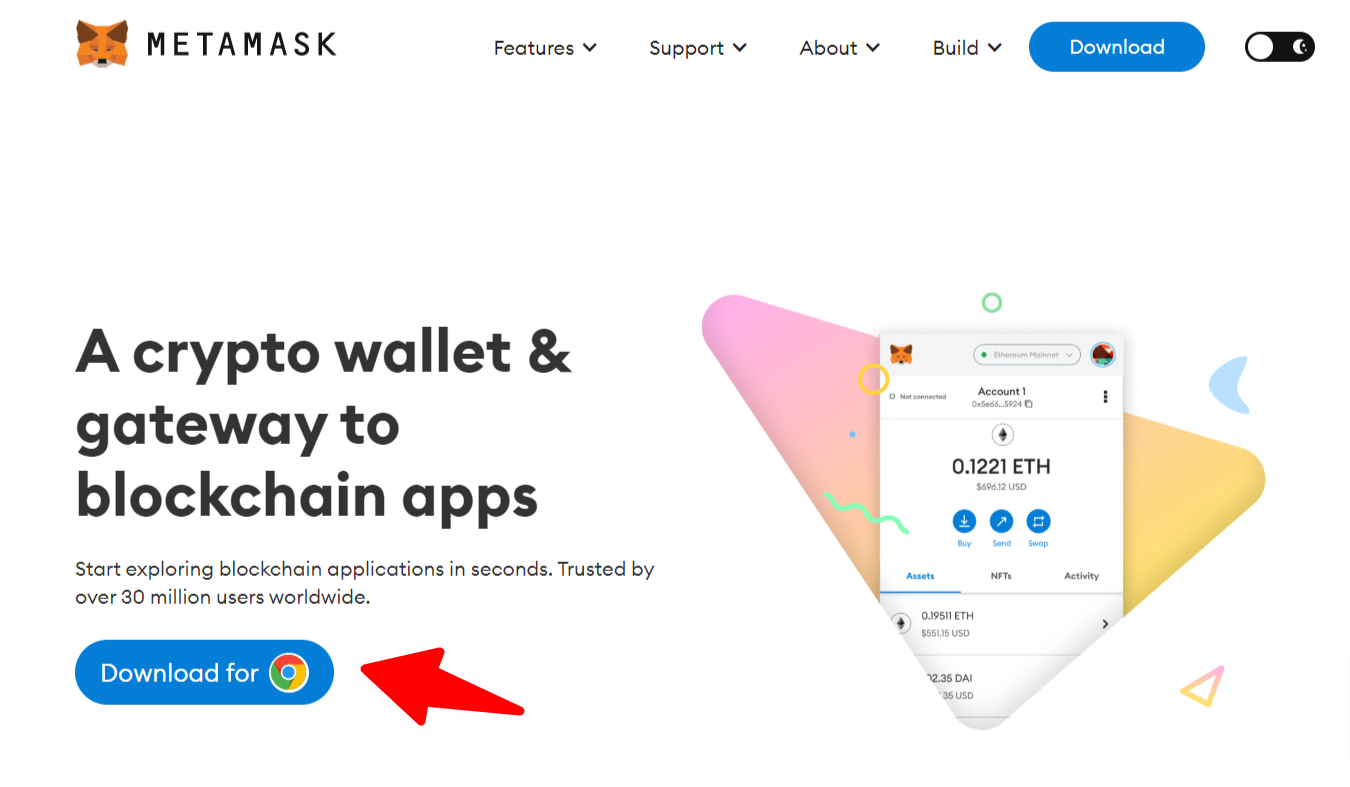 2. Metamask's website will direct you to their Chrome web store page. Click on "Add to Chrome."
3. When the pop-up appears, select "Add Extension."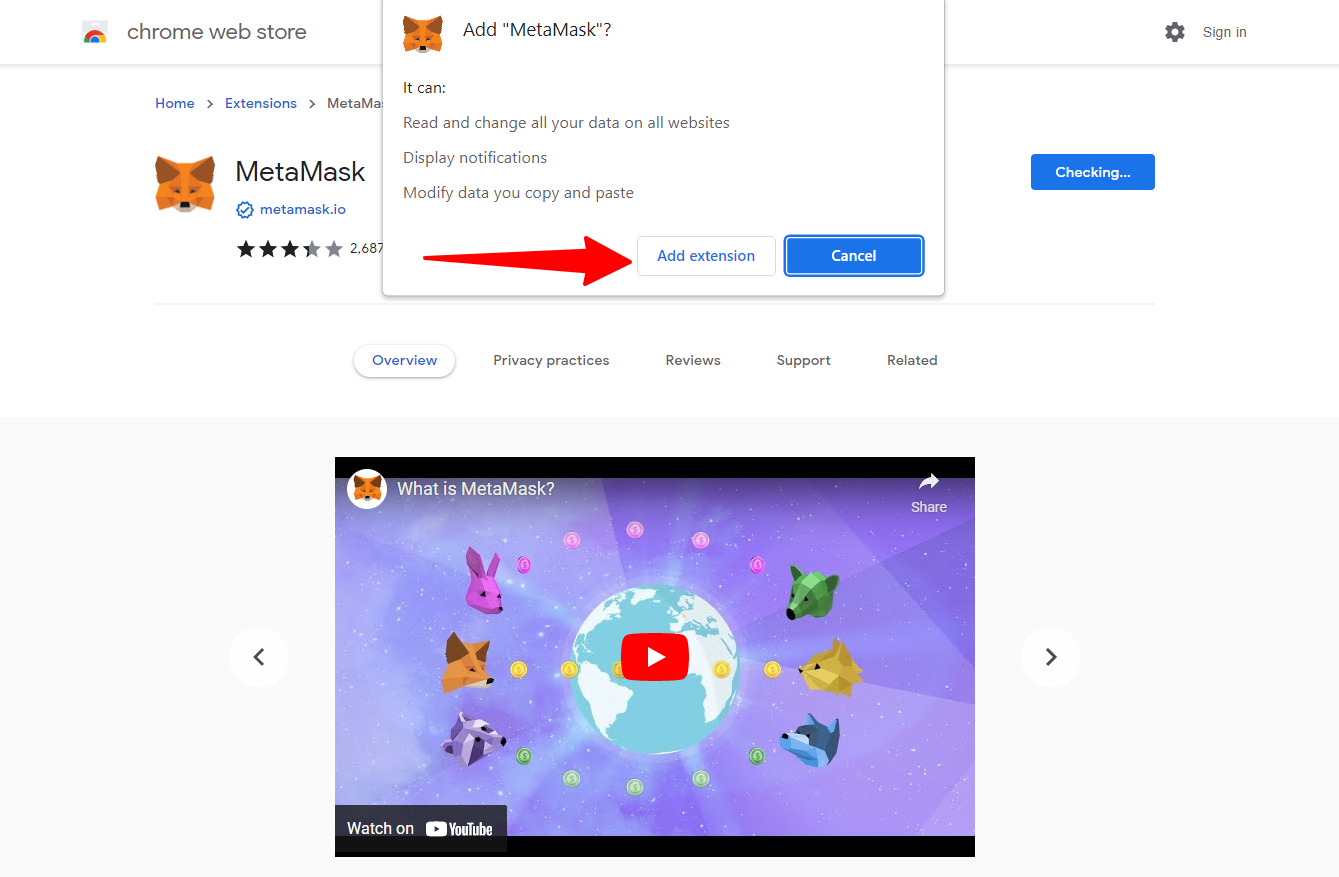 4. A new tab will appear. Click on "Get Started."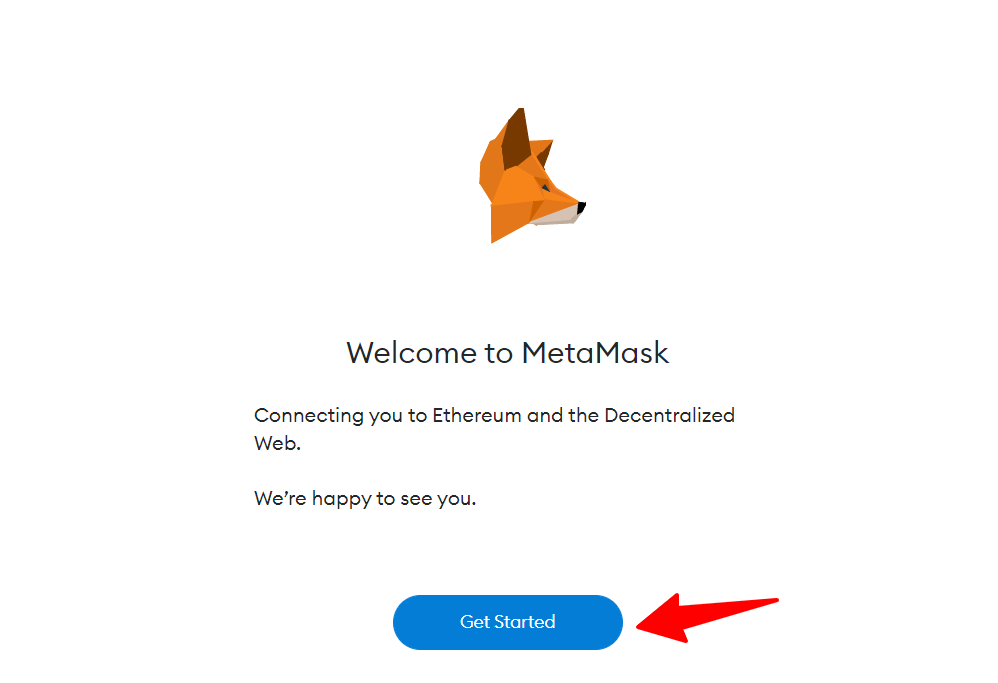 5. Click on "Create a New Wallet." (If you wanna import your existing wallet, choose the other one)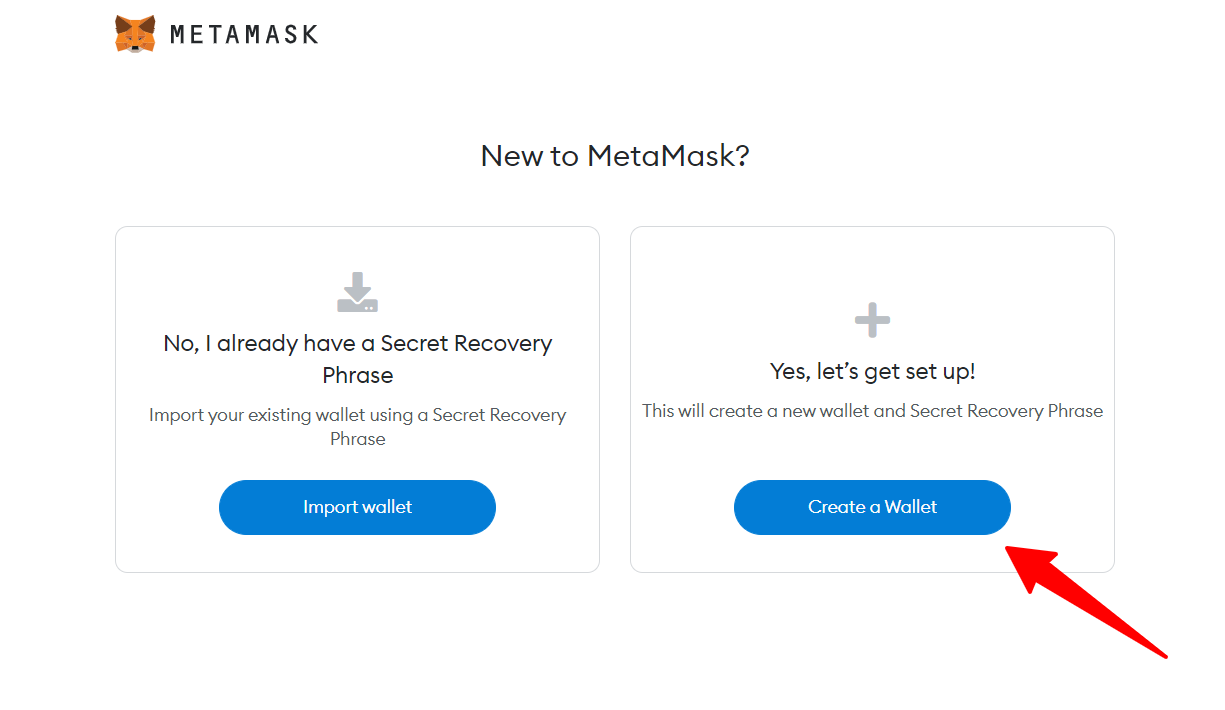 6. Create a password for Metamask. Use a long, complicated password. And make sure to pick a password you haven't used for other accounts. After that, tick the "I have read and agree to the Terms of Use" box.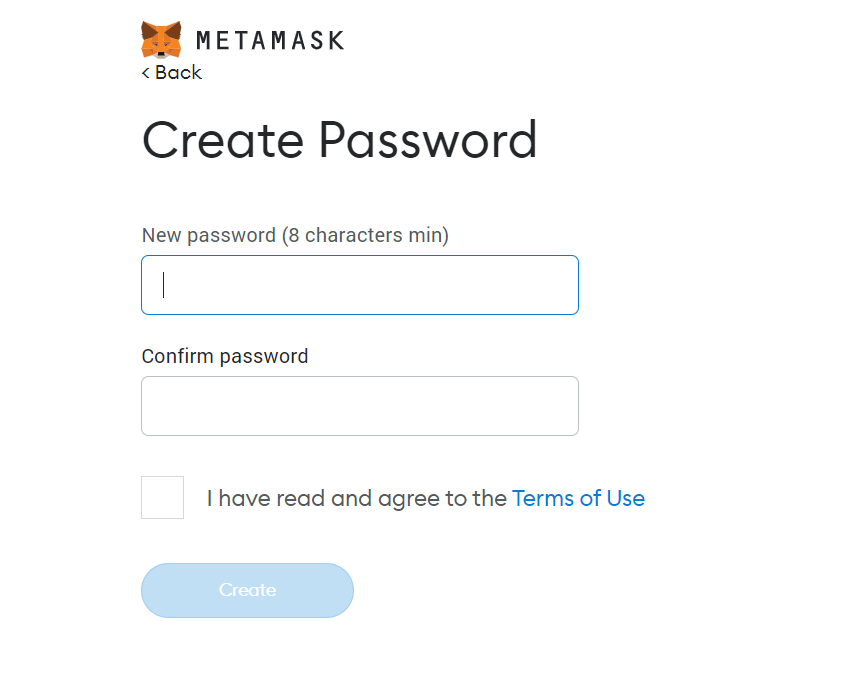 7. Metamask will show you a video about how to secure your Metamask wallet, which involves writing down and storing a secret recovery phrase. Hit "Next."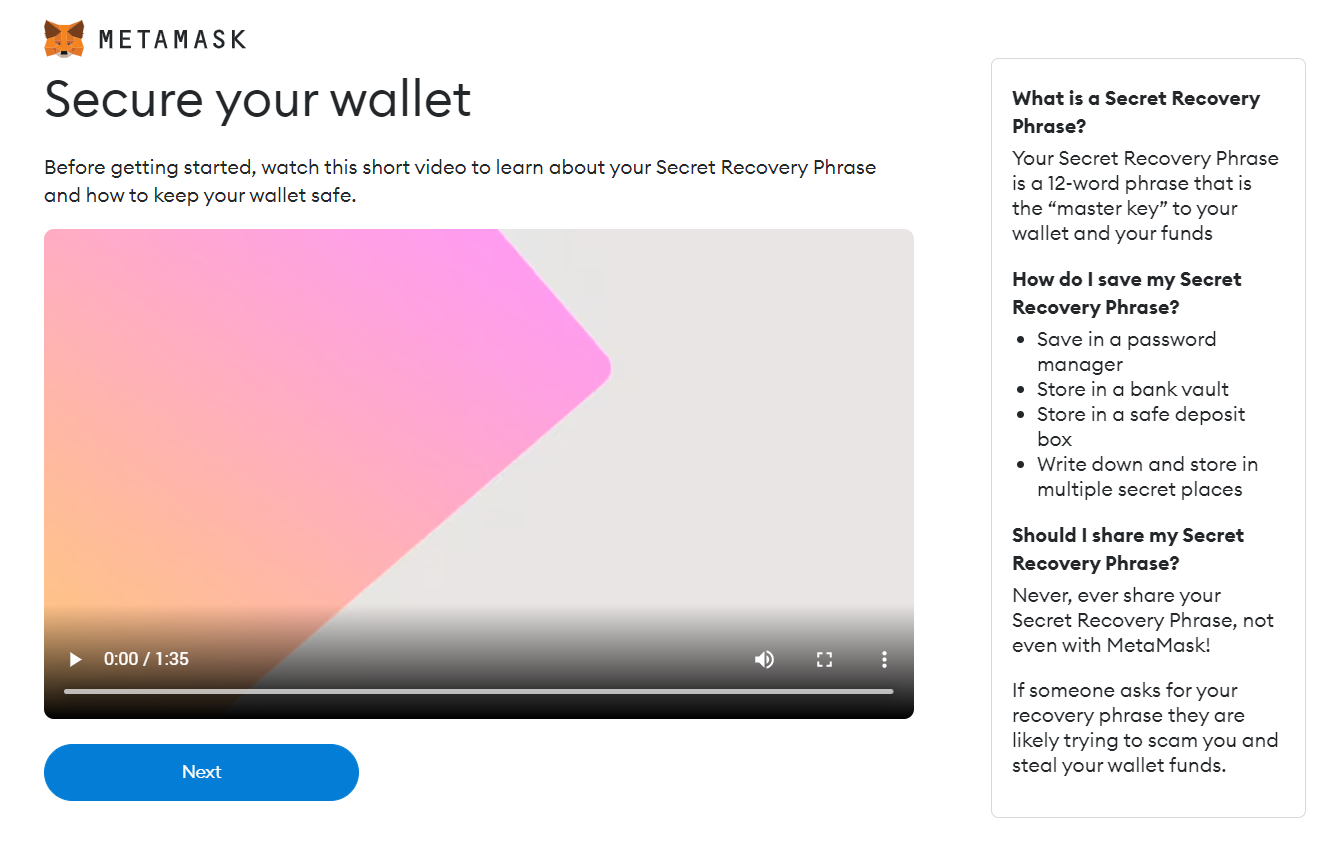 8. On this page, Metamask will give you your 12-word recovery phrase. Click on the greyed-out area to reveal it. This part is very important. When you forget your password, Metamask will ask you this 12-word recovery phrase. Anyone who has that recovery phrase can access your wallet. Because of that, It's crucial to save these words somewhere safe.
Once you've written it down, hit "Next."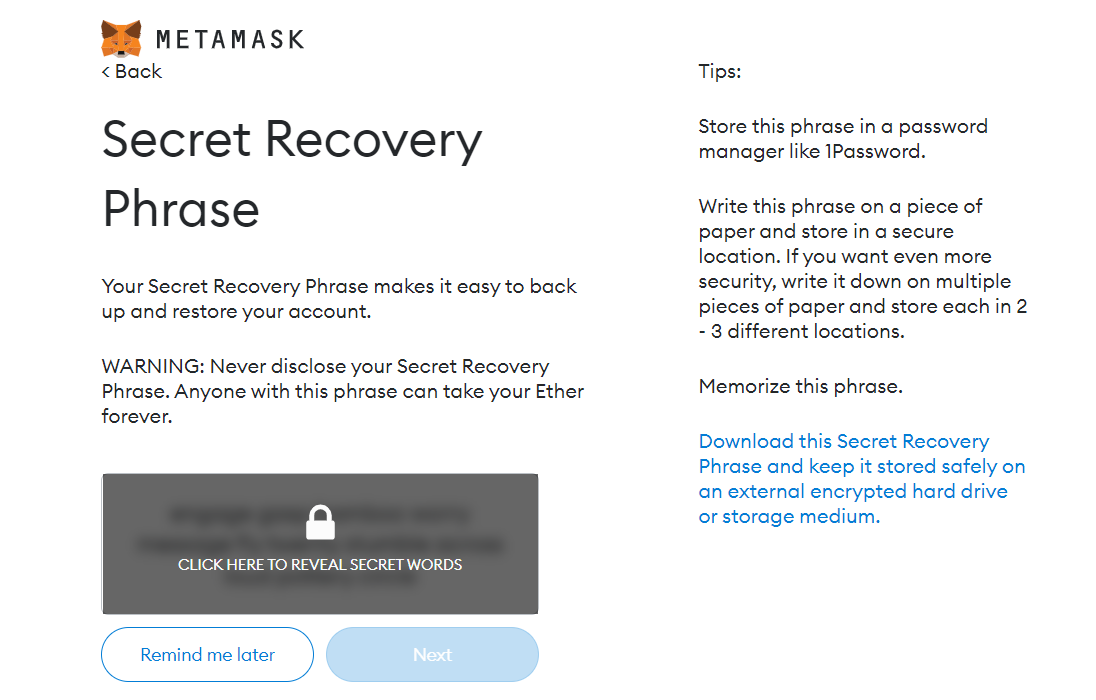 9. Metamask will ask you to confirm your secret recovery phrase by putting the 12 words in the right order. When you put down the recovery phrase in the right order, Click "Confirm."
Congratulations! You successfully set up your crypto wallet!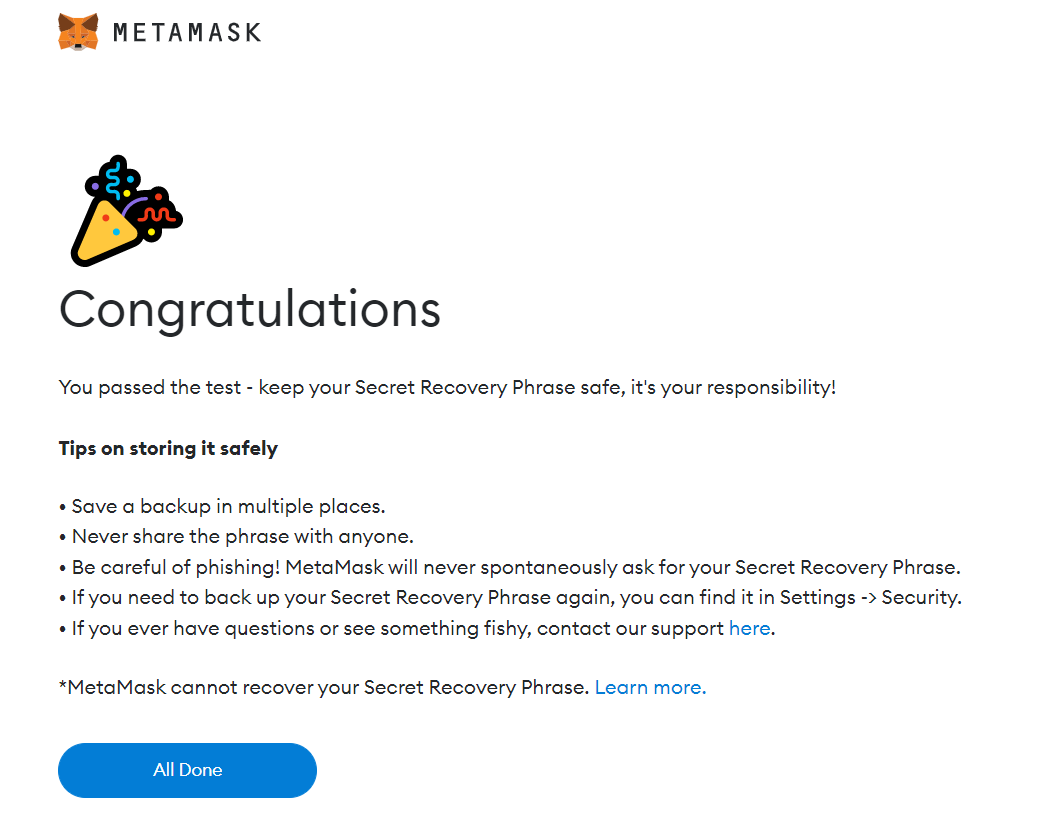 How to add networks to Metamask wallet?
There are a few ways to add a new chain to the Metamask wallet. But in this tutorial, we use the easiest way for most of the cases. Let's start!
1. First, visit the Chainlist website. (Please make sure you're using the correct address!)Chainlist is a very useful tool to add new networks to your Metamask wallet. It automates the process.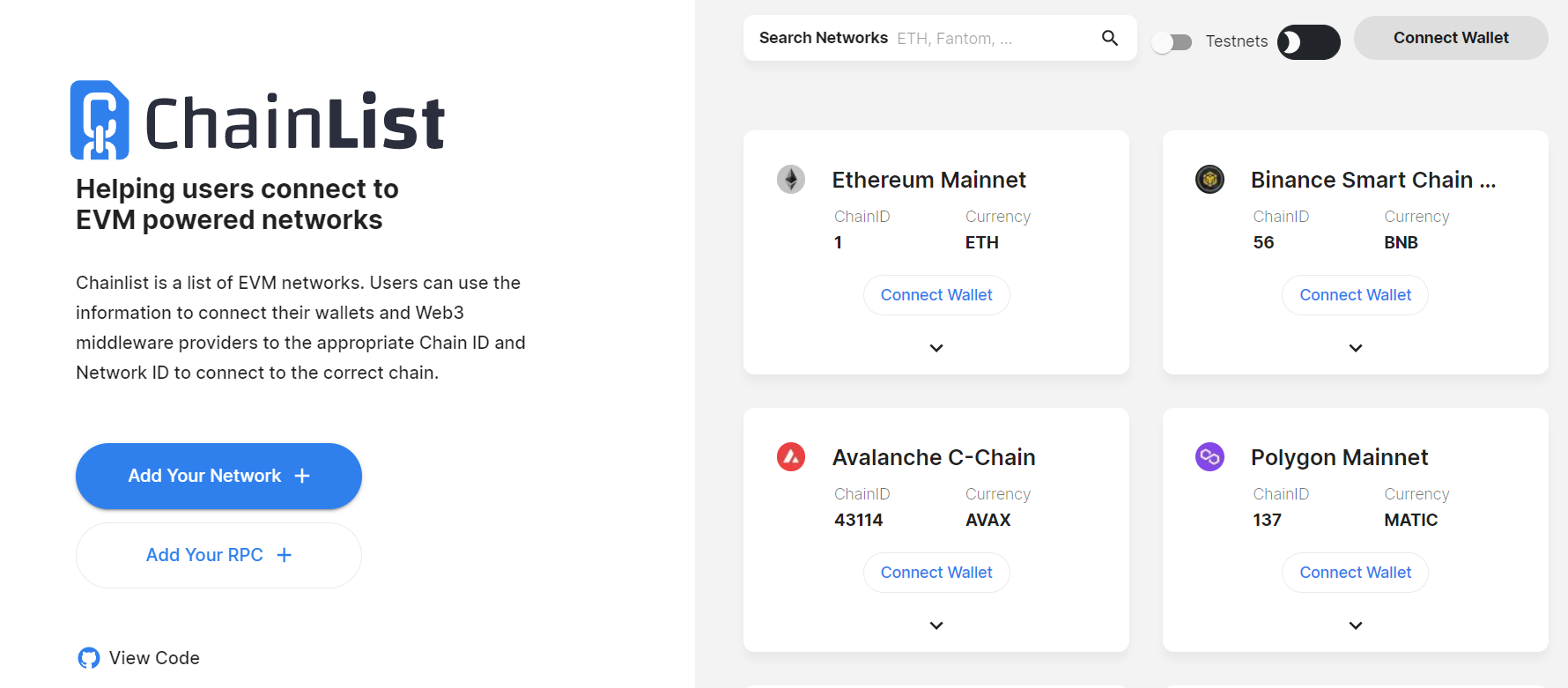 2. When you open the home page, click "Connect Your Wallet"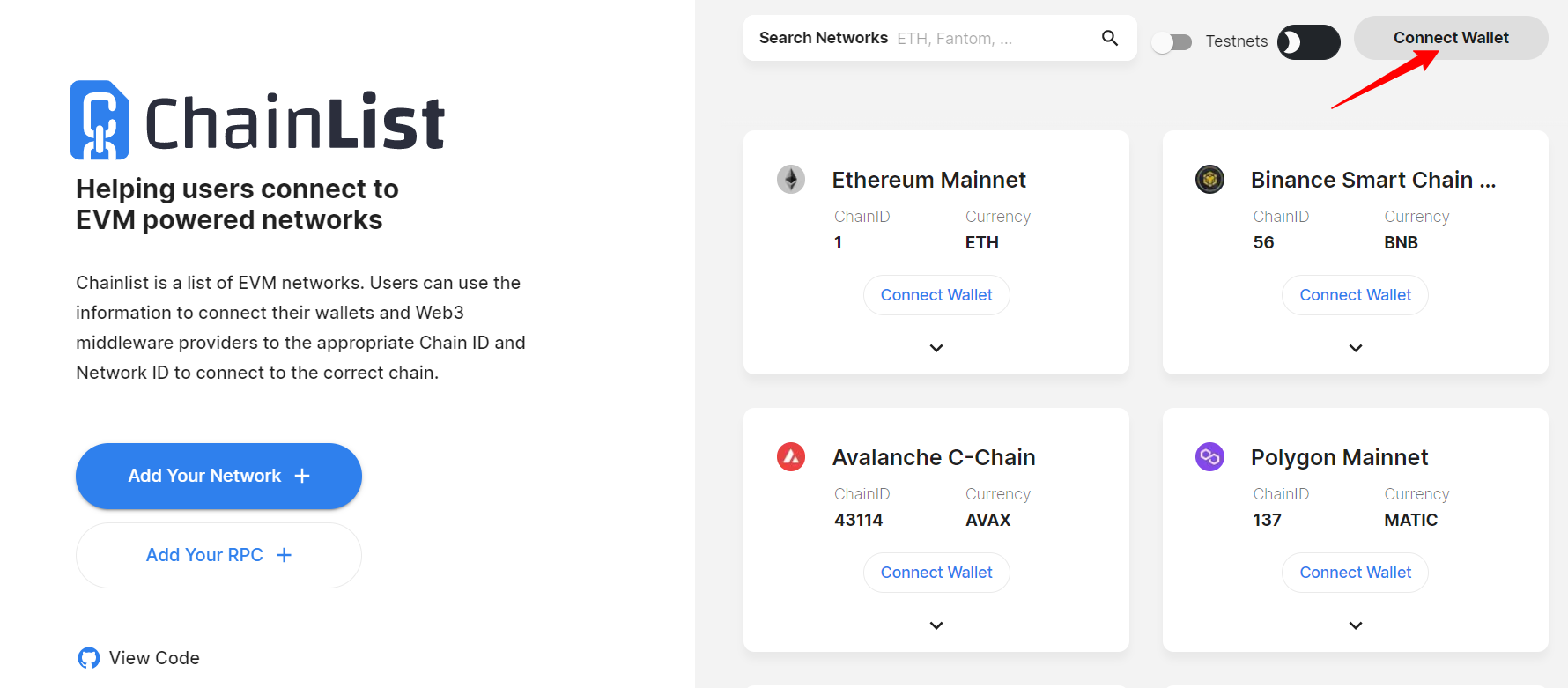 3. Next step, give Chainlist access to your wallet.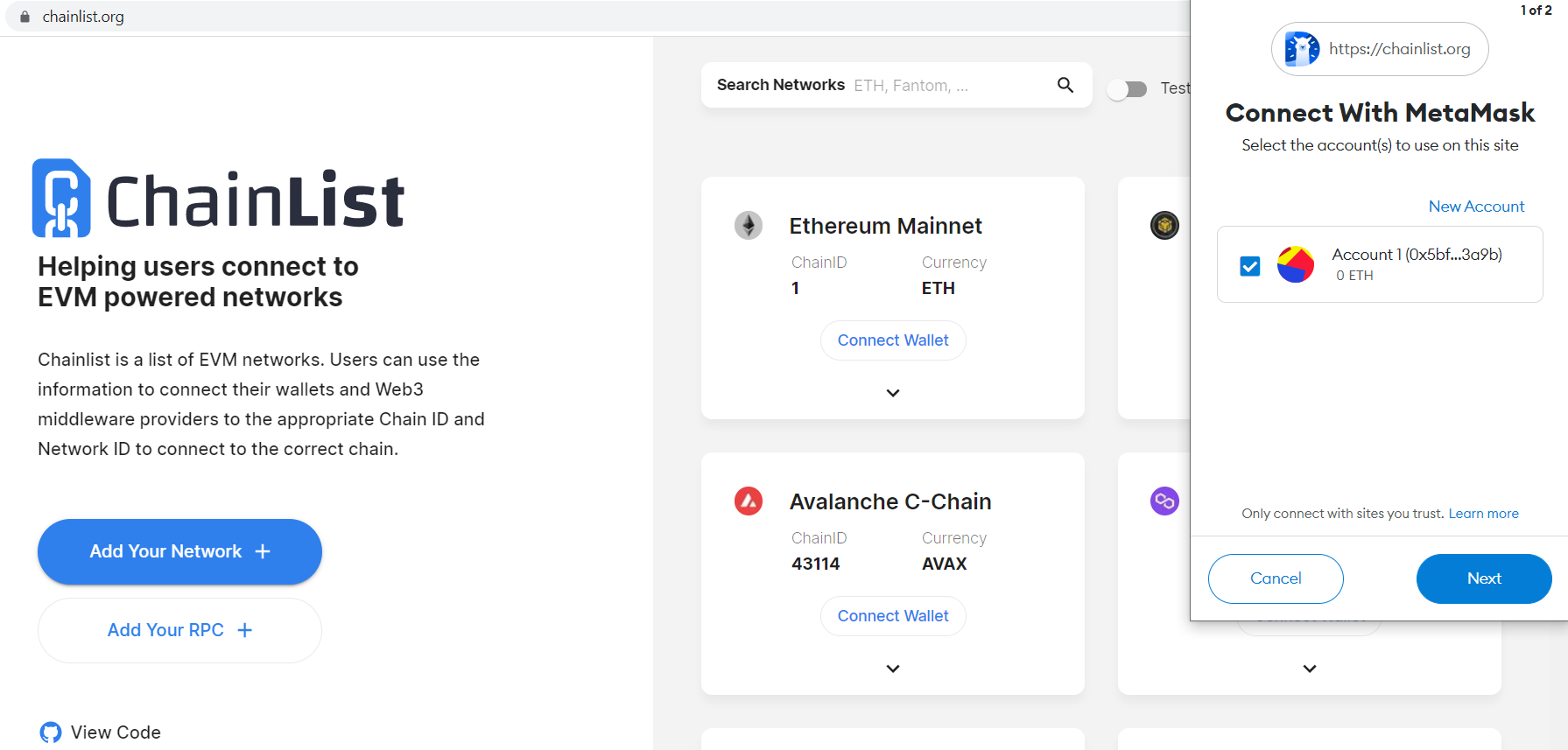 4. To confirm, hit the "Connect" button.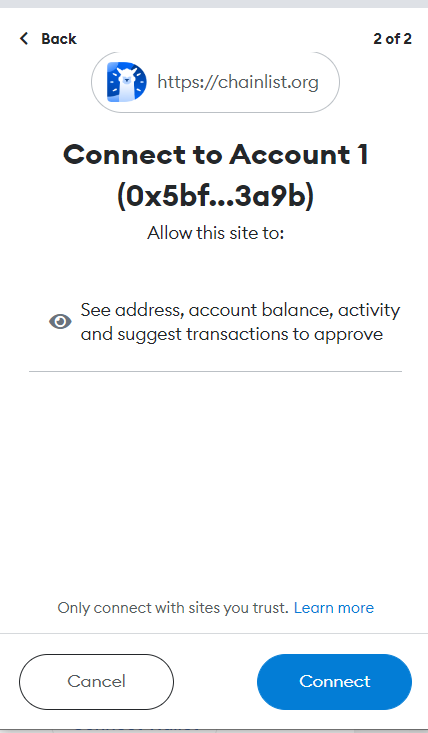 5. Now you connected your wallet to the website. After you decide which network you wanna add to your wallet, Select "Add to Metamask." If you can't find the network you wanted to add, you can search from the search bar.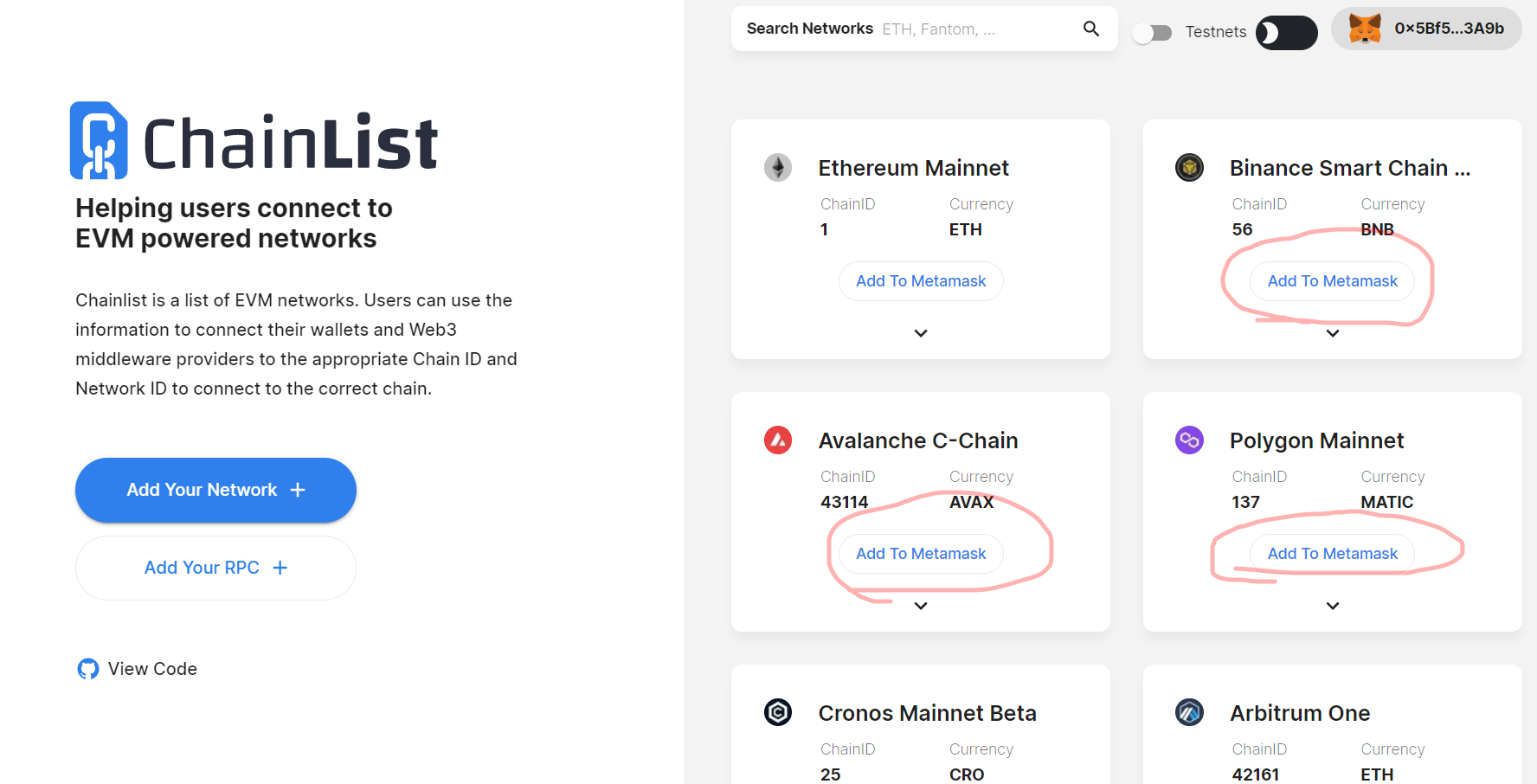 6. Now you need to approve the network on Metamask. We used Binance Smart Chain for this example.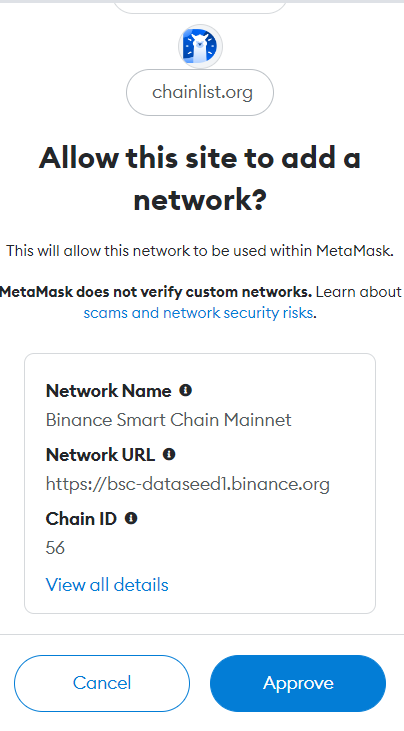 7. Done! You successfully added a new network to your wallet. If you can't find the network you are looking for, you need to add it manually.
by Mustafa Yarımbaş
09.23.2022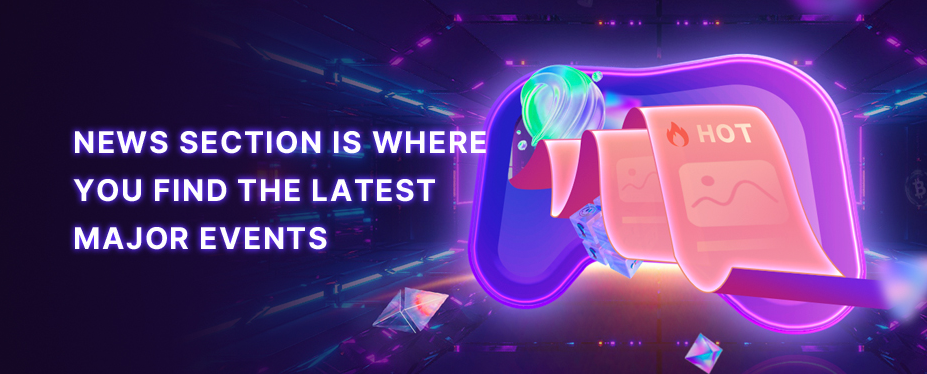 Welcome to P2E GAME
Hearing the echoes from Metaverse.