MARKET CAP :
$5,607,185,562,796.5
NFT Volume(7D) :
$69,323,434
(
#IDO
#GAMEFI
#BLOCKCHAIN GAMES
#NFT COLLECTION
)
aelf Launches aelevate Program to Support Blockchain Game Development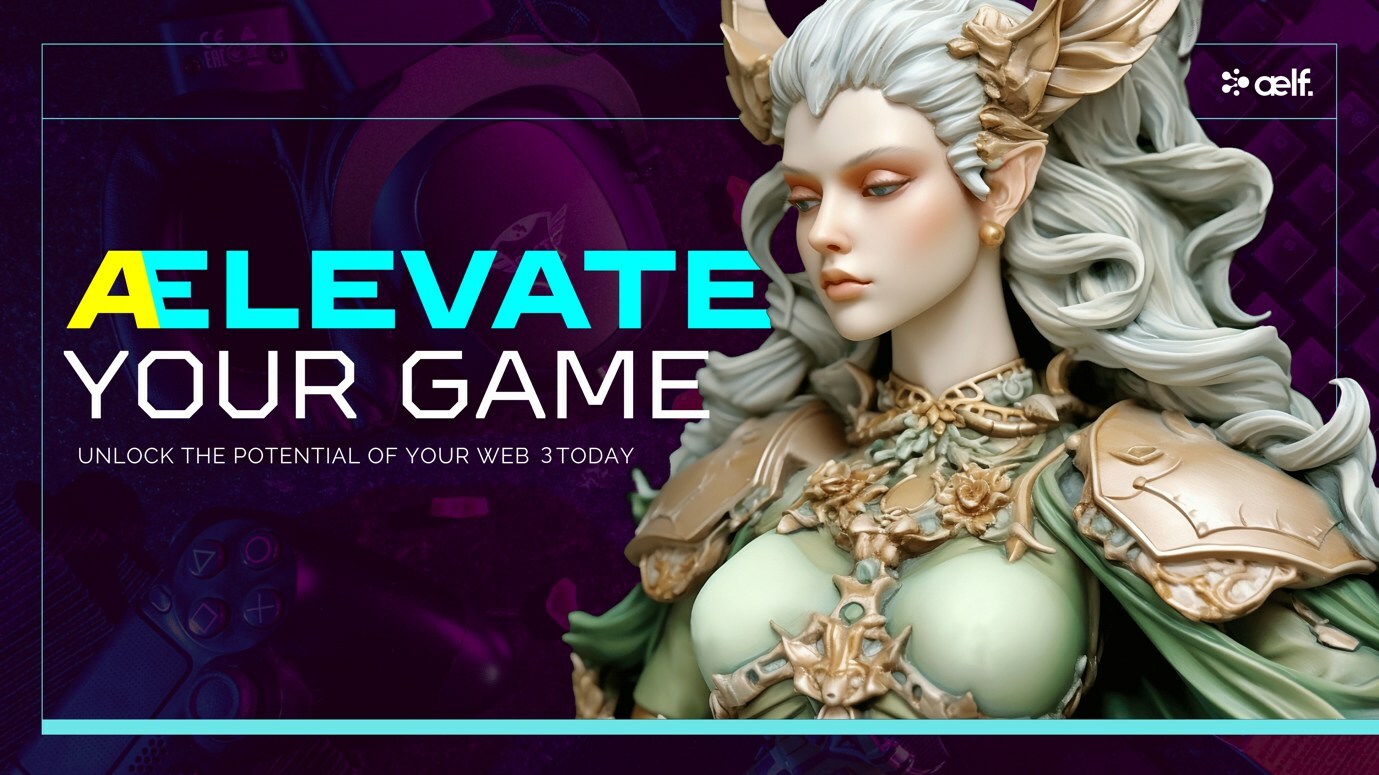 SINGAPORE, Aug. 4, 2023 /PRNewswire/ -- aelf, a leading layer-1 blockchain for decentralised applications, launches aelevate. The inaugural program is designed to facilitate Web2 gaming studios to seamlessly transition into the Web3 space. Aelevate will support the transition of studios and the development of blockchain games by providing grants of up to US$150,000 per studio to help developers integrate, build, and launch their games on the aelf network.
Given the industry forecasts, the growing interest of traditional Web2 gaming studios in the Web3 space is unsurprising. Naavik and MarketsandMarkets project a substantial growth trajectory for blockchain gaming, with the market size expected to reach US$50 billion in 2025, a tenfold increase from 2022's US$10 billion. Additionally, the number of daily users in blockchain gaming is projected to grow tenfold, from 1 million in 2022 to 10 million by 2025. Drakestar's 2022 report also noted that gaming and blockchain VC funds raised over US$13B in 2022, and US$4B was invested in approximately 400 blockchain gaming companies.
Structured to pave the way for this growth, aelevate will jump-start participating studios into Web3's foray through monetary grants, and technological and business support. Through aelf's ecosystem partners and network, successful applicants will be provided with industry guidance and insights into key areas spanning blockchain technology, interoperability, user acquisition and retention, game publishing, and cloud and AI.
Studios will also receive support for utilising aelf's high-performance, scalable, secure blockchain infrastructure. This is made accessible as aelf provides lightweight and open-sourced software development kits (SDKs) for aelf's mainnet, which enables games to interact with aelf's mainchain and sidechains, as well as SDK for aelf's native contract account (CA) wallet – Portkey, which supports the transaction and management of in-game digital assets (NFTs/Tokens). Studios can also design and deploy their smart contracts on aelf to govern their game mechanics, store and display cross-chain non-fungible tokens (NFTs) as well as fungible tokens (FTs), and enjoy interoperability through aelf's cross-chain bridges to access different assets from other chains.
Tavia Wong, Head of Commercial, aelf, shares, "Aelevate is aelf's pioneering initiative to empower Web2 gaming studios to transition into the Web3 space seamlessly. Our goal is to break the daunting barriers studios face in integrating blockchain technology into their games, particularly in the current uncertain and challenging crypto climate. Through aelevate, we are pledging our support for the Web3 gaming space as we provide crucial infrastructural support and expert industry guidance for our participants to thrive and succeed in this new Web3 frontier."
Open to all game developers, regardless of their experience level, successful applicants of aelevate will receive end-to-end support on two major fronts:
1. Technological Ecosystem
Developers will be provided with technological support to upgrade and transit to a blockchain-enabled gaming ecosystem through asset integration, tokenisation, and smart contract and side-chain development.
Developers will have access to a suite of dApps housed in aelf's ecosystem. This includes Portkey, aelf's native contract account (CA) wallet; eBridge, aelf's cross-chain bridge; and Forest, aelf's NFT marketplace. Developers can also utilise on-off ramp solutions available on aelf and embed fiat-crypto conversion features into their projects.
Through aelf's ecosystem partners and network, developers can access industry insights and guidance spanning blockchain technology, interoperability, game publishing, and cloud and AI.
2. Business Ecosystem
Developers will be provided mentorship in tokenisation, go-to-market strategies, and user acquisition advisory.
Developers can tap into aelf's fund-raising initiatives, as well as aelf's venture capitalists and investor relations.
The aelevate program application is now open and will close on 30 September 2023. Aelevate's first round of grants is scheduled to be awarded in October 2023.
For more information about Aelevate, visit aelevate's website:
http://bit.ly/aelevateyourgame
Stay updated on aelf's news and engage with the aelf community on:
Website: https://aelf.com
Telegram: https://t.me/aelfblockchain
Discord: https://discord.gg/bgysa9xjvD
About aelf
aelf is a high-performance layer 1 blockchain designed to power the development of Web3 and support its continuous advancement into the future. Founded in 2017 and headquartered in Singapore, aelf is one of the pioneers of the mainchain-sidechain architecture concept. Incorporating key foundational components, including AEDPoS, aelf's variation of a Delegated Proof-of-Stake (DPoS) consensus protocol; parallel processing; peer-to-peer (P2P) network communication; cross-chain bridges, and a dynamic side chain indexing mechanism, aelf delivers a highly efficient, safe, and modular ecosystem with high throughput, scalability, and interoperability.
aelf facilitates the building, integrating, and deploying of smart contracts and decentralised apps (dApps) on its blockchain with its native C# software development kit (SDK) and SDKs in other languages, including Java, JS, Python, and Go. aelf's ecosystem also houses a range of dApps to support a flourishing blockchain network. aelf is committed to fostering innovation within its ecosystem and remains dedicated to driving the development of Web3 and the adoption of blockchain technology.
For media enquiries: Joel Tan, PR Lead aelf, joel.tan@aelf.io
Disclaimer: The information provided in this press announcement is for general informational purposes only and does not constitute legal, financial, or investment advice. Aelevate's details and terms outlined here are subject to change without notice, and aelf reserves the right to modify or discontinue the program at its discretion. aelf makes no representations or warranties of any kind, express or implied, regarding the accuracy, completeness, or reliability of the information provided in this press announcement. Any reliance you place on such information is strictly at your own risk. Participation in aelevate does not guarantee the successful funding of any gaming studio or the completion of any game development project. The selection of grant recipients will be subject to a rigorous evaluation process based on predefined criteria established by aelf. Blockchain technology and cryptocurrency involve inherent risks, including but not limited to market volatility, regulatory changes, and potential security vulnerabilities. Participants in aelevate must conduct their own due diligence and seek independent advice before engaging in any blockchain-related activities. By accessing and using the information provided in this press announcement, you agree to indemnify and hold aelf, its officers, directors, employees, and agents harmless from and against any and all claims, liabilities, damages, losses, or expenses arising out of or in connection with your use of the information or participation in aelevate. aelf reserves all rights not expressly granted in this press announcement.
SOURCE aelf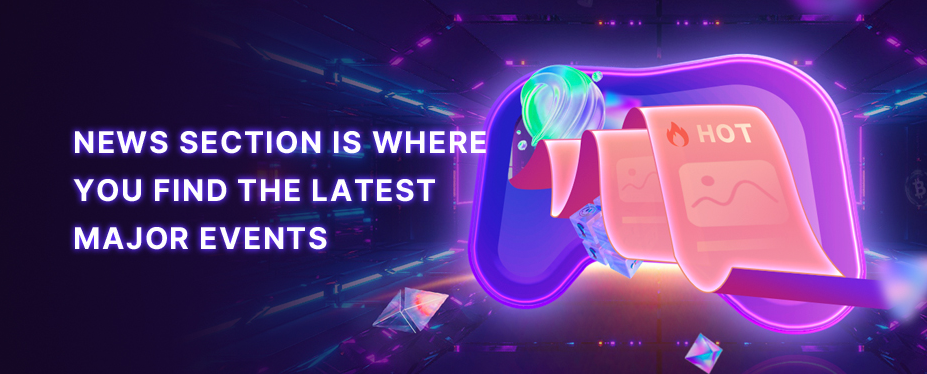 Welcome to P2E GAME
Hearing the echoes from Metaverse.
No corresponding news is found