MARKET CAP :
$5,607,185,562,796.5
NFT Volume(7D) :
$69,323,434
(
#IDO
#GAMEFI
#BLOCKCHAIN GAMES
#NFT COLLECTION
)
Weekly Overview: What Happened in GameFi, NFTs, and Metaverse This Week? [December 23– 30]

We collect this week's highlights on NFTs, play-to-earn, and metaverse which are the main topics we hear more and more details about every day.
For those who do not want to miss the most influential news about the industry among dozens of news, here are the top five of the week for you!
---
The Predictable Fall of 'Solana': 'DeGods' and 'y00ts' Abandoned
DeGods and y00ts, two important NFT projects on the Solana blockchain, are leaving the SOL ecosystem as of 2023. Speculation about this separation had been going on for several months.
Solana suffered a massive drop with the collapse of FTX. In Solana, which broke a price record in November last year and rose above $ 250, especially the FTX collapse hit the projects on the blockchain. FTX and Alameda's integrated relationships with Solana have damaged projects on this chain.
DeGods and y00ts, two of Solana's most popular projects, are migrating Solana in 2023 at the end of such a process. DeGods is moving to Ethereum, y00ts is moving to Polygon. Both projects are among Solana's top 3 collections with the most volume on OpenSea. On Saturday, DeGods had a volume of 2.2 million SOLs and y00ts had a volume of 1.7 million SOLs. Therefore, the impact of the exit on Solana will be huge.
---
'Dune Analytics' Draws Attention to Wash Trading
The year 2022 was like a roller coaster for NFTs, and "wash trading" stands out as one of the significant problems of the sector. Blockchain data site Dune Analytics published a study covering January and December 2022, showing how serious this problem has become.
Wash trading, simply, is the circulation of trades between certain accounts to create fake volume for collectibles.
According to the research, wash trading accounted for 58 percent of all NFT trading on Ethereum in 2022. This means that in 2022, more than half of NFT trades on the Ethereum network were transactions made to create fake volume. Wash trading was done in January with a maximum of 80 percent.
According to these data, it is evaluated that $ 30 billion of all-time NFT trades made over the Ethereum network are within the scope of wash trading. This figure accounts for only 1.5 percent of all-time NFT trades on Ethereum.
Another problem is whether wash trading is legal. In fact, there is nothing illegal in these transactions. When you look at it, what happens here consists of NFT trading from one account to another, so it's a legal transaction. However, this misleadingly increases the volume of a collection or marketplace. So, wash trading is a malicious form of market manipulation, and it is also illegal under US law.
Wash trading is generally ignored in the current bear season, but it can be an important preference factor for marketplaces during bull seasons. There is no way to prevent this now, it is only in the hands of the marketplaces -if they want to.
---
'Fidelity Investments' Files a Trademark Application for Metaverse
US-based investment firm Fidelity Investments recently filed a trademark application for the metaverse.
According to the information obtained, Fidelity wants to carry its traditional services to the metaverse universe. The patent application made by the investment company does not only include the metaverse. Fidelity added NFT, NFT marketplace, virtual real estate, virtual investment and cryptocurrency trading services to its application.
It was spoken that Fidelity Investments, an investment and wealth management company, received negative reactions from the US Senate to review this decision with this crypto move.
A Fidelity spokesperson told Cointelegraph at the time that the company "has always prioritized operational excellence and customer protection" and noted that "recent events" in the crypto industry have only "underscored the importance of standards and safeguards."
---
'Pudgy Penguins' NFTs are in Hype
Pudgy Penguins is making a name for itself with its popularity and success in the recent period. The Ethereum-based NFT collection has outstripped 'premium' digital collectibles such as the Bored Ape Yacht Club in trading in the last 24 hours. According to data site Nansen, the collection's trading volume of 1200 ETH is almost double that of Bored Ape Yacht Club.
While Pudgy Penguins may have caught a hype right now, but they didn't start 2022 that way. Pudgy Penguins started 2022 with a drop. However, the collection changed hands in April and focused on branding. This seems to have worked, as the value of the collection began to rise.
The collection was purchased by entrepreneur Luca Schnetzler for $2.5 million. Schnetzler had promised to develop the brand. In this context, physical products such as t-shirts and hats were created by using the figures of the collection instead of remaining as Web3 products. These products received significant attention during the Christmas holidays. In addition, toys are planned to be produced next year.
---
Loyalty Program from BMW Collaborating with Coinweb and BNB Chain
As part of BMW's Web3 initiatives, it plans to create a blockchain-powered loyalty program for its customers in Thailand.
According to the news, the German giant will be integrated this technology in two stages. In the first, blockchain technology will be used to automate time-consuming manual processes. The aim will be to streamline auto financing services. To this end, the technology will be incorporated into BMW's daily operations.
For the second phase, a reward system for BMW's customer loyalty program is planned in cooperation with Coinweb. A customer's level and status in the ecosystem will be determined by the loyalty rewards they earn in various ways.
Bjorn Antonsson, an executive at BMW Thailand, said the company has been actively monitoring the progress of blockchain technology and various use cases for years. Antonsson believes this technology will eliminate manual paperwork from day-to-day operations to increase the company's efficiency and transparency.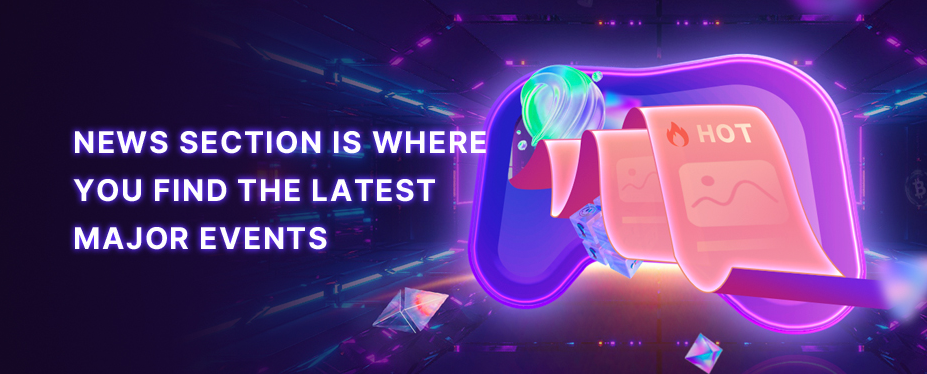 Welcome to P2E GAME
Hearing the echoes from Metaverse.
No corresponding news is found