5 Ways Web3 Games Are Celebrating Thanksgiving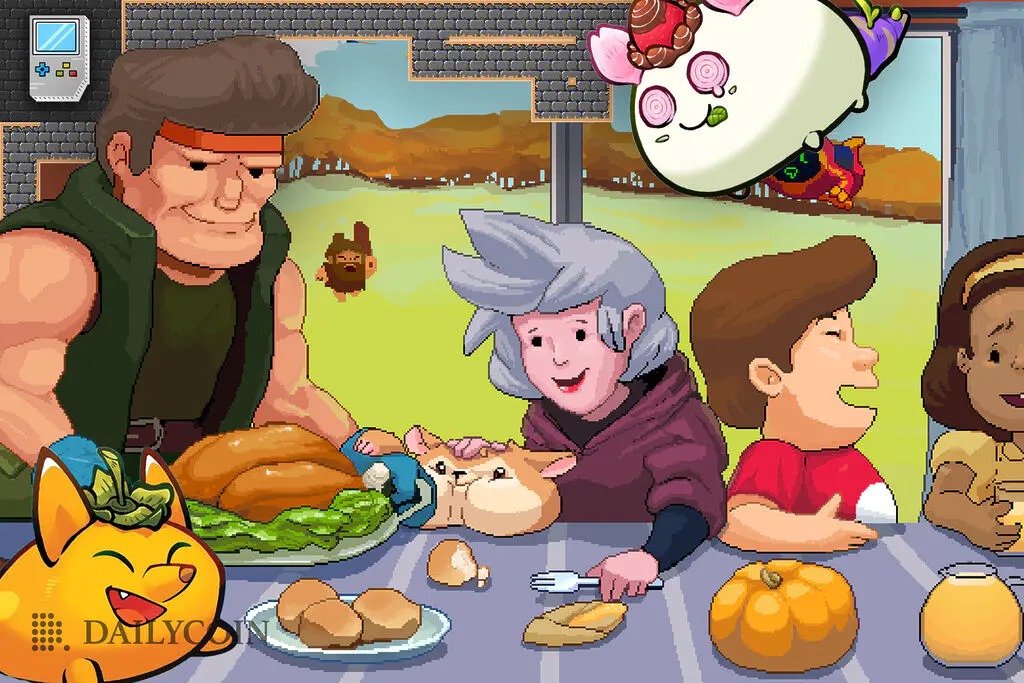 1. NFL Season With NFL Rivals
You can't really enjoy Thanksgiving without watching an exciting NFL Football match with your family, rooting for your favorite teams, and shouting at your screen. NFL Football on Thanksgiving has been a tradition since the league's inception in 1920.
And clearly, this tradition is showing no signs of extinction. Millions of families stay true to it, uniting over the game of football.
What better way to celebrate the NFL season than playing NFL Rivals' Rarity League? NFT Rivals is an upcoming Play to Earn (P2E) Web3 mobile game coming from the developers of Blankos Block Party, the first blockchain-based game on Epic Games.
Officially licensed by the NFL and NFLPA, NFL Rivals is a nine-on-nine strategic arcade-style manager game where players can trade or collect NFTs, build their dream team, upgrade their players, and battle against others.
In celebration of the Thanksgiving season, NFL Rivals is putting up generative art collections of unique, officially licensed team helmets on sale. Players can choose from 32 teams, 2,500 NFTs per team, and over 500 traits this Thanksgiving season.
The Sandbox has undoubtedly immortalized itself in the Web3 gaming sphere after holding one of the most exciting and historic summer events in the metaverse. The Sandbox Alpha Season 3, filled with nonstop action, brought interesting games, events, collaborative spaces, and more.
The metaverse also held some monumental collaborative events, including Paris Hilton's Cryptoween, Forbes Sandbox Experience, Gucci Vault, The Smurf Village, and the Pimp My Ride Contest.
Heading into the Thanksgiving season, The Sandbox has announced another long-awaited LAND sale featuring legendary skateboarder Tony Hawk, hall-of-fame hip-hop artist Snoop Dogg, popular entertainment company Playboy, and other brands.
Here are some details about the LAND sale:
The Sandbox is putting 1,900 LANDs up for sale in three neighborhoods. The sale will consist of 634 LANDs from the first two neighborhoods, 112 Premium LANDs with a bundle of exclusive NFTs, and 35 ESTATEs that will be auctioned off on OpenSea.
The sale will take place over the course of a few weeks, with the first wave starting this Thanksgiving at 3 PM UTC, putting up LAND from the California Dreamin' neighborhood for sale.
Fourteen brands and celebrities will join the metaverse, holding exclusive events and featured metaverse spaces.
To ensure the fairness of access to LAND, The Sandbox is employing a new raffle system that will randomly distribute the LANDs from the wave among the pool of raffle winners.
Participants must have at least 1,011 SAND tokens (SAND) to enter the raffle.
In the first wave, users will get a chance to buy from 237 Regular LANDs, 68 Premium LANDs, and 21 Estate Auctions.
3. Macy's Metaverse Parade
The Macy's Thanksgiving Day Parade is a festive season staple, now in its 96th year. The hours-long action-filled parade that traditionally fills the streets of New York is streamed to millions of people worldwide. However, this time, things are different.
The nation's most beloved holiday event is coming to Web3 this Thanksgiving, with a virtual parade experience that will introduce a new dimension for fans to connect. The 96th parade metaverse experience will host virtual galleries featuring collections from popular NFT projects, including Boss Beauties, Cool Cats, gmoney, SupDucks, and VeeFriends. Besides the virtual galleries, the metaverse parade will also feature Macy's iconic parade balloon NFTs which were made available during last year's parade celebration.
Additionally, Macy's is leaving it all to the fans to vote on the first-ever Macy's Parade Balloon NFT token, which Macy's will turn into a physical balloon at next year's parade. The first 100,000 fans who vote will receive exclusive digital collectibles.
The Web3 parade experience will be powered by the OnCyber metaverse and can be accessed here starting at 9 AM EST on Thanksgiving. Parade watchers can access the parade from their PCs or smartphones without needing a crypto wallet or VR headset.
Moreover, to give back to the community, collectors this year will have the opportunity to mint virtual gallery passes to benefit Big Brothers Big Sisters of America (BBBSA), a youth mentoring organization that empowers young people.
Axie Infinity is undeniably one of the most influential games in the Web3 gaming sphere. The MMORPG has been on a roll since 2021 as one of the most played games in the Web3 space. As one of the fastest-growing DeFi projects, Axie Infinity has continually expanded its ecosystem with games, updates, community events, and more.
Recently, Axie Infinity released Axie Infinity: Raylights, its long-awaited land mini-game, along with some updates to its second installment, Axie Infinity: Origins.
This time, the MMORPG developer has announced it is kicking off its new season for its popular title, Axie Infinity: Origins, ahead of the holidays. Season 2 will introduce new mechanics, tweaks, and updates to core mechanics, items, cards, runes, and more.
Axie Infinity: Origins Season 2 will roll out in four stages, with the first stage live for players to test out and play. The new update brings tweaks to core mechanics and introduces new mechanics such as Keep, Energy Burst, and Bloodmoon. The next updates will bring new cards, runes, charms, and much-need balancing updates to the existing lineups.
5. SpiderTanks Tanksgiving Sale
SpiderTanks holds the title for being the world's first Web3 esports title. The blockbuster tank-centric brawler game quickly ranked up the popularity charts since its inception last year. Developed by Gala Games, a leader in the Web3 gaming space, Spider Tanks has been a highlight for the developer's ecosystem since it projected impressive numbers during beta launches and testing phases.
The tank brawler game launched its arenas to the public on Halloween this year, offering a free-to-play experience to everyone ever since. Previously the PvP brawler required players to own NFTs from the Spider Tanks NFT collection to play the game.
This Thanksgiving, Spider Tanks is putting up some highly sought-after in-game NFT items for sale on the Spider Tanks Store as a gesture of appreciation for the positive response from its community.
Here are some details about Spider Tank's Tanksgiving sale:
Six random bodies, weapons, or Hero Tanks of varying rarities will be discounted for 24 hours every day through November.
Discounts will vary and be limited in supply. Additionally, each discounted item will remain at a constant price for the duration of the sale, or as long as supplies last.
This Thanksgiving sale will be the first time players can nab their favorite NFTs on Spider Tanks' game-first blockchain, Project GYRI.
Mainstream institutions are all set on providing their experiences in Web3. Since the metaverse and Web3 gaming are the best representation of what's possible with Web3 technology, mainstream companies employ Web3 games to host their experiences. This Thanksgiving sets the stage for what's to come as brands, celebrities, and institutions connect with their consumers in Web3.
Web3 is the future of the internet. With games being the most popular representation of Web3, players and brands are celebrating together in these games. Web3 technology undoubtedly gives a new dimension and perspective to consumer experiences. What once was a one-sided relationship has now turned into a healthy bilateral relationship between consumers and brands, with brands finally reciprocating their love through Web3, making this Thanksgiving very special.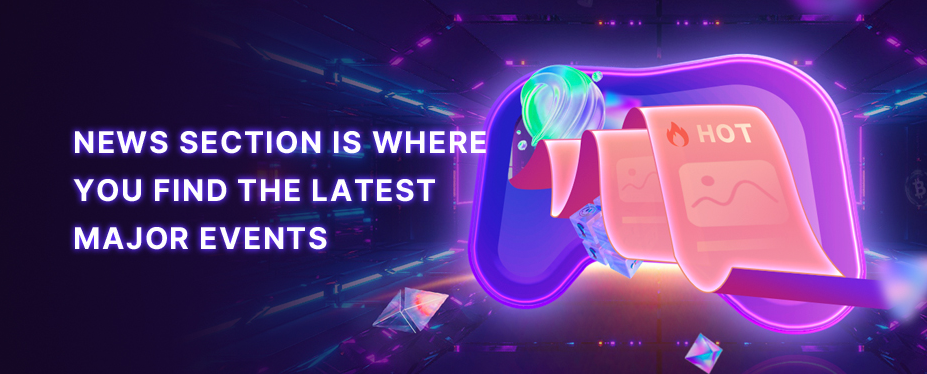 Welcome to P2E GAME
Hearing the echoes from Metaverse.
No corresponding news is found