MARKET CAP :
$5,607,185,562,796.5
NFT Volume(7D) :
$69,323,434
(
#IDO
#GAMEFI
#BLOCKCHAIN GAMES
#NFT COLLECTION
)
Brazilian startup is finalist in blockchain competition in Japan
Mariana Maria Felismino da Silva
Trexx, a Brazilian blockchain gaming startup, took second place in the Oasys Hackjam competition in Tokyo, Japan. The competition had more than 50 teams to develop solutions for the world of games on Web3, the new phase of the Internet.
This is the fourth international competition that the Brazilian startup is among the winners, and the first in Asia, home to the biggest players in the gaming industry. Previously, Trexx won a competition in Buenos Aires, Argentina.
"In recent months we have further strengthened our efforts in international partnerships and business, and we are on the right path within the relationship we have created with companies in Latin America and Southeast Asia. Winning in 2nd place in a competition in Japan and being the only Brazilian (and Latin) team among the finalists shows how off the curve is what we are creating", said Heloísa Passos, CEO and founder of Trexx.
For Sabrina Olivo, head of Open Innovation at Trexx, the evolution of the product from previous competitions to this one is closely linked to usability. "If before we had developed the marketplace structure to support transactions from several different blockchains, now what gave us an advantage was the development and improvement of the onboarding process, with an easier interface, which does not need to be connected to a wallet, for example, and login is done via email, he explained.
Oasys Blockchain, organizer of the competition, was created to become extremely attractive to developers and players by big names in the games industry and Web3, a new phase of the internet that encompasses blockchain, cryptocurrencies, metaverse. NFTs, among others.
Behind Oasys are Gabby Dizon and Hajime Nakatani, as well as validators such as Ubisoft, Bandai, Namco and Softbank.
Enjoy all the possibilities of the crypto world. Mynt helps you explore the best of the cryptocurrency market with security and diversity. Click here to open your account.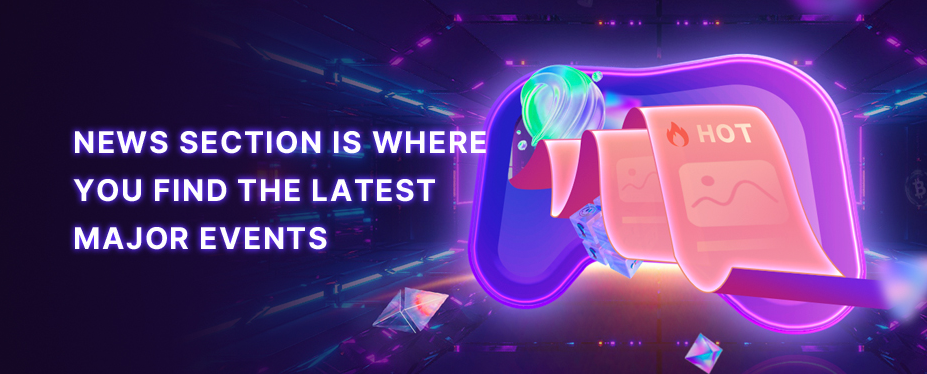 Welcome to P2E GAME
Hearing the echoes from Metaverse.
No corresponding news is found