MARKET CAP :
$5,607,185,562,796.5
NFT Volume(7D) :
$68,486,393.7
(
#IDO
#GAMEFI
#BLOCKCHAIN GAMES
#NFT COLLECTION
)
NFT Drop: Upcoming Projects for This Week (07–14 July)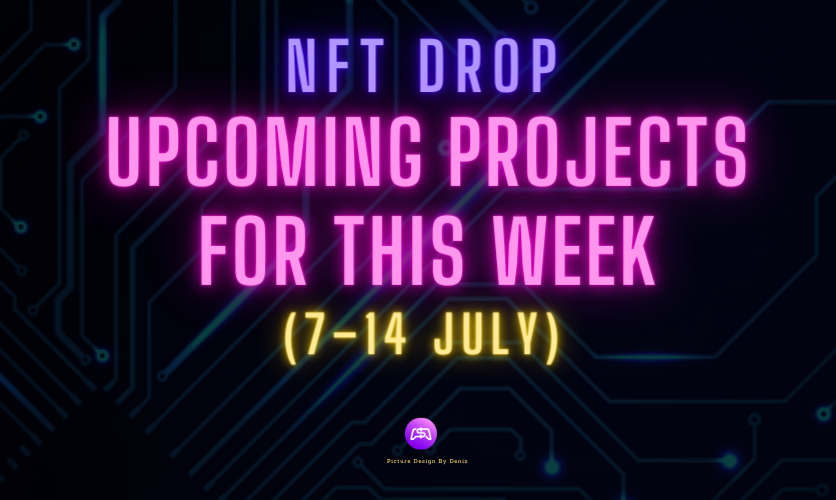 At P2E Game, It is our mission to bring you the latest info about play-to-earn and NFT projects. We publish an article about promising NFT projects every week!
You can find detailed info about the projects from our platform.
Here are our picks for this week:
Project Name: Anthony James
Chain: Ethereum
Mint Date: Jul 09
Mint Price: 0.2 ETH
Twitter Followers: 84.0K
Discord Members: -
Why did we pick it?
Offering a unique opportunity to explore the captivating realm of Platonic Solids, this collection is set to captivate art enthusiasts and collectors alike.
Anthony James NFT introduces the GODA friends and family members allow list, a coveted opportunity for individuals to secure a spot in the first come-first serve allow list.
By registering your wallet on this list, you gain priority access to the highly anticipated Platonic Solids drop. It's important to note that while registration guarantees a place on the allow list, minting is not guaranteed, making this an exclusive and sought-after opportunity.
The lucky Mint Pass holders will enjoy the privilege of the first minting window on July 7th.
In the event that the collection is not completely sold out during this initial phase, the GODA friends and family allow lists will be granted the next chance to mint, starting at 2 pm on July 9th.
To stay up to date with the latest news and any potential changes, it is recommended to keep an eye on the project's Discord channel.
Project Name: Marketland
Chain: Polygon
Mint Date: Jul 08
Mint Price: 375 MATIC
Twitter Followers: 734
Discord Members: 695
Why did we pick it?
Marketland combines familiar marketplace features with innovative functionalities designed to enhance your buying and selling experience.
At the heart of Marketland are its coveted Golden Tickets, which unlock a world of opportunities and exclusive benefits within the platform. With a Golden Ticket in hand, you gain access to a wide range of tools and features, ensuring you have the edge in the NFT market.
One of the key advantages of owning a Golden Ticket is early access to the Marketland Launchpad.
This grants you the opportunity to be among the first to discover and participate in exciting new projects showcased on the Marketland.io platform.
Additionally, as a Golden Ticket holder, you gain exclusive access to project whitelists, enabling you to engage with curated projects and explore unique investment opportunities.
By owning three Golden Tickets, you can establish and customize your marketplace, setting your own fees and branding it according to your vision.
This empowers you to create a unique space where buyers and sellers can connect and transact within a tailored environment.
Owning one or more Golden Tickets unlocks a plethora of advantages across the Marketland platform. For instance, 15% of the total commissions collected annually by Marketland will be distributed among Golden Ticket owners, providing a tangible and ongoing reward for your support.
This incentivizes active participation and fosters a sense of community ownership.
As a token of appreciation, Marketland rewards Golden Ticket holders with exclusive NFT drops, providing access to limited-edition digital collectibles. These unique NFTs serve as a symbol of your participation and contribution to the Marketland ecosystem.
Project Name: Melted Dudz
Chain: Ethereum
Mint Date: Jul 08
Mint Price: 0.01
Twitter Followers: 1.1K
Discord Members:
Why did we pick it?
Prepare to be mesmerized by the latest sensation in the NFT world: Melted Dudz.
This captivating collection of 11,110 drip drop chewy sludge bubbles is set to make waves and capture the attention of NFT enthusiasts everywhere.
Melted Dudz takes the beloved Dudelz series to a whole new level of creativity and imagination.
This next installment offers a tantalizing twist that will leave you craving for more.
These chewy sludge bubbles are like nothing you've ever encountered in the NFT space, pushing the boundaries of artistic expression and digital collectibles.
What sets Melted Dudz apart is its innovative creation process.
To obtain one of these captivating pieces, you can either insert an existing Dudelz and a SPARQ Cell into MYNT-X or participate in the public sale by minting one during the designated period.
This unique approach ensures that each Melted Dudz is a distinct and valuable addition to your NFT collection.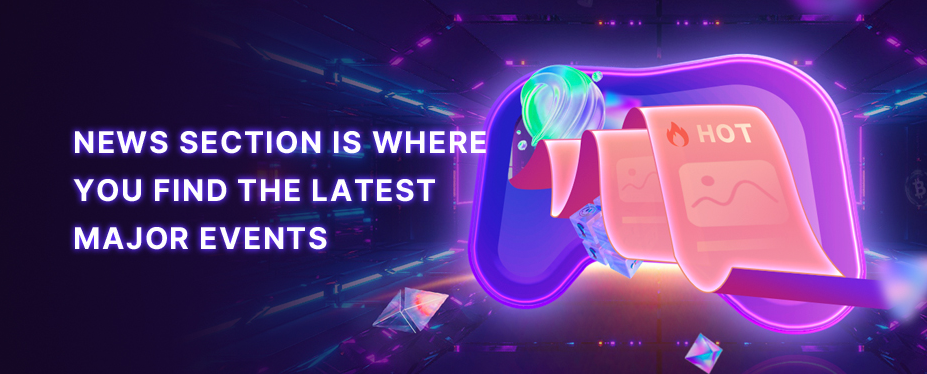 Welcome to P2E GAME
Hearing the echoes from Metaverse.
No corresponding news is found