MARKET CAP :
$5,607,185,562,796.5
NFT Volume(7D) :
$68,486,393.7
(
#IDO
#GAMEFI
#BLOCKCHAIN GAMES
#NFT COLLECTION
)
Fenix Games and Immutable Team Up to Bring Web3 Games to the Masses
IN BRIEF
Fenix Games will build a portfolio of blockchain games on Immutable.
The games publisher will also curate, advise and publish best-in-class live services to Immutable's ecosystem of games.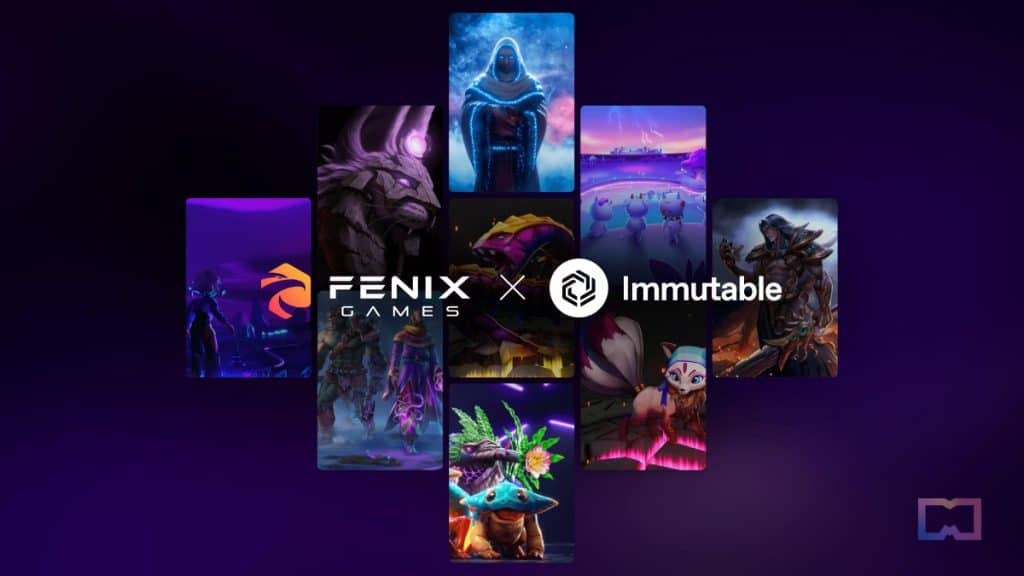 Fenix Games, a web3 games publisher made up of gaming and Wall Street industry veterans, has partnered with Immutable to launch web3 games for the masses.
Joining forces with Immutable, Fenix Games will build a portfolio of blockchain games with top-tier game developers. The Fenix Games team consists of experienced professionals from EA, Blizzard, and Mythical Games. They have experience in managing popular franchises like Madden Mobile, Need for Speed mobile, The Sims Mobile, and Plants vs. Zombies..
Fenix Games sought a reliable and secure foundation for its goal of bringing some of the best game developers into the web3 ecosystem. They chose Immutable for its proven track record and infrastructure.
Immutable is known for being a leading developer platform for building and scaling web3 games for Ethereum. Its infrastructure includes a scalable and secure gaming backend, a marketplace for in-game items, and a suite of tools for developers to create and manage their games.
As part of the partnership, Fenix Games will curate, advise and publish best-in-class live services to Immutable's ecosystem of games.
"As we seek to expand the Immutable offering in service to the best web3 games, we are thrilled to welcome Fenix Games to the Immutable family," said Andrew Sorokovsky, VP of Global Business Development at Immutable. "Considering the founding team's experience, both at AAA publishers and in Web3 at Mythical Games, we can't wait to work together to build the future of gaming."
Founded in 2022, Fenix Games raised $150 million to publish blockchain games in November the same year. Its core team includes co-founder & CEO Chris Ko, co-founder & CBO Rudy Koch, and co-founder & COO Matt Nutt, who were previously from Mythical Games. They are joined by co-founder & CTO/Chief Investment Officer Antonio Hallak, a Wall Street veteran.
Ko has 20 years of gaming industry experience and has previously held leadership roles at Mythical Games, Electronic Arts and Kabam. Prior to entering the gaming industry, Ko was a portfolio manager at Blackrock and equity research analyst at JP Morgan.
Before joining Fenix Games, Koch was the CBO and co-founder of Mythical Games. With 15 years of experience in game development, Koch was involved in some of the biggest games, including Club Penguin, Call of Duty, Skylanders, and World of Warcraft.
"At Fenix Games, we are focused on supporting great game developers looking to enter web3. Naturally, all of these developers will need a blockchain platform to build on, so we wanted to align with the best-in-class platform provider in the space, Immutable. This allows us to focus on what we do best, which is to curate, develop and run hit web3 games, while knowing that we have the support of Immutable who have had a long and successful track record in web3," Koch told Metaverse Post in an email.
Matt Nutt was previously COO and head of games at Mythical Games. Prior to that, he held leadership positions at EA Mobile and Glu Mobile. He also held business development positions at Blizzard Entertainment and Square Enix.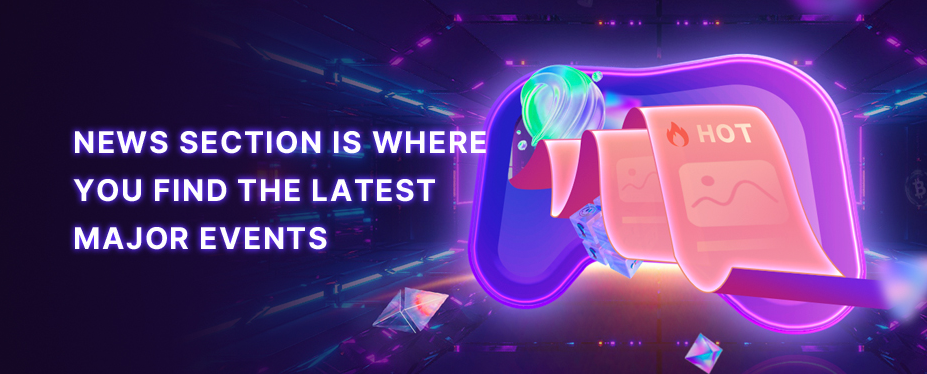 Welcome to P2E GAME
Hearing the echoes from Metaverse.
No corresponding news is found