MARKET CAP :
$5,607,185,562,796.5
NFT Volume(7D) :
$69,323,434
(
#IDO
#GAMEFI
#BLOCKCHAIN GAMES
#NFT COLLECTION
)
Yuga Labs launches 1st season of HV-MTL Forge Web3 crafting game
HV-MTL Forge is the first part of a rogue-like crafting game.
Image Credit: Yuga Labs
Yuga Labs is launching the first season of its HV-MTL Forge Web3 game where players can craft their own spaces and submit them for social voting contests.
The HV-MTL (pronounced Heavy Metal) Forge is a creative, social, competitive crafting game for holders of HV-MTL non-fungible tokens (NFTs). Today, Yuga Labs is launching the meta layer of the game, where players can customize their forge and compete for social kudos.
Yuga labs developed the game in partnership with Makemepulse. This is part of the Bored Ape Yacht Club universe. The game has six seasons and two modes. The dungeon crawler stage, the second mode, is coming around August after the first three seasons are over, said Spencer Tucker, chief gaming officer at Yuga Labs, in an interview with GamesBeat.
The game tasks players with creating a forge and keeping their HV character happy and productive. Once you create the space and its items, you can submit it for voting. If the community likes what you've done, you can climb in the social leaderboards and get energy for the game's tasks.
In the future, as early as August, you'll be able to use that energy to play the rogue-like dungeon crawler game that uses the characters you've created.
The Forge community determines which forges deserve their accolades. If you stay on top of what's popular, you can earn the most votes for your HV and forge. The more votes you get for your forge, the greater the reward. But you have to be aware of vibe shifts based on the community's whims.
Your job is to craft your forge as part of the metagame. The task is about creating a space. You can press a button that produces tiles and objects. If you don't like one, you can click again and reset it. You can take the object and move it around or place it on a tile.
"You can create a space like a house for your forge. You can customize it, make it unique, make it your own, and level up," Tucker said.
The higher the level, the more energy you can generate, and that's key for expanding what you can craft.
"Think of it like Tamagotchi meets Homescapes meets some kind of popularity contest," Tucker said. "You can compete in social experience. You are provided with these RNG-based forges people have built. You can cycle through them. Then you cast a vote on it."
The Rift
At the end of the third season, the rogue-like dungeon crawler game, The Rift, will debut. You can go to a microtransactions shop and buy objects or premium tiles, but it's not required. You can acquire more than one HV and invite them to float around your forge. You can share your forge on social media.
HVs will brave new challenges that will test their skills in a totally new gameplay mode. Overall, the game will last for six seasons, with each season lasting three weeks.
You can only vote once a day on a forge. The question is what you want to day with the energy you get. You can build up your own forge or lift someone else's or downvote it. You can search by traits for different types of forges. You can see stats on the number of blocks and what they have created. If you are in first place at the end of the day, you can get items to manage your mood and energy production rate. These points count towards the seasonal leaderboard. You can get a different rarity of rewards from the onchain assets created for the game.
The full Forge experience is token-gated. That means it's available exclusively for HV-MTL NFT holders. Non-holders will have an opportunity to try a limited version of Forge, but will not be eligible to experience all elements of the game and will not be able to use what they build in future activations.
For HV holders, every HV class has a unique game environment and a starting pack based on their class
Owners of multiple HVs will be rewarded with daily bonuses, by inviting their HVs to visit their other forges.
Owners of Bored Ape Yacht Club (BAYC), MAYC, and BAKC NFTs will unlock unique in-game items, adventures, and resources. Some will unlock in Forge, and more will unlock when the Rift opens. The game is a web-based title that can run on recent versions of Chrome, Firefox, Brave, Edge, and Safari on desktop, tablet, and mobile. It doesn't support game controllers.
The HV-MTL NFT collection is made up of 30,000 "HVs" derived from eight different types of power sources. Your HV will allow you to play Forge and participate in future Forge-related events. Rewards (called Amps) that you may collect during the game will follow the HV specifically (learn more about Amps in the Amps section). You can purchase a HV-MTL NFT from the official Opensea collection here.
The game will run at 60 frames a second.
"It's based on other invest and express games where you're building and kind of curating, customizing and maintaining a space, and then sharing that space with other people," Tucker said.
Games like Cookie Clicker were also inspirations, as not all of the Yuga Labs players are hardcore gamers.
There was a lot of effort put into this in terms of thinking through how the social dynamics will work," Tucker said.
Other inspirations are Faster Than Light, Parasite Eve and others. There are a lot of uses for the NFTs, as Tucker said Yuga Labs wants NFTs to have real utility.
Origins
Two years ago, the summer after Bored Ape Yacht Club launched its popular NFTs, Yuga Labs cofounders Greg "Garga" Solano and Wylie "Gordongoner" Aronow had the idea to create a "brutally hard old school arcade game" that would be "trippy and excessively dark." Solano recalled this in a long tweet.
They worked on the idea for a while but eventually shelved it. The concept was to build an "impossible-to-beat game with a limited number of plays available, where, at the end of it, each player would be granted a unique NFT character tied to their position on the final leaderboard."
They wanted it to feel like a game "that exists on only one old school arcade cabinet in the world, and it's only available for a week before the whole thing burns to the ground."
But if you play it and earned the top honor, you would get a unique character to take with you that would serve as a totem for the game experience, "a flex showing off your skills against a globally competitive leaderboard, and your key (and your character) for the next limited-time game event."
"The idea stuck with us because it embodied in a very simple way what we found most interesting about the potential of gaming NFTs," Solano said. "First of all, the obvious things: Verifiable digital scarcity. Provenance. Ownership and hardcore flexing. New opportunities for esports. It felt like something that we, personally, would mint the living shit out of just based on that."
Solano remembered how his beloved druid character died when the original EverQuest server was unplugged. Crypto and NFTs were a way to ensure such characters lived on.
"So what better way to display this use case for gaming NFTs than with an absurd, ephemeral game, built to exist only for a short time?" Solano said.
The company could create a first game that sunsets, has a brief pause– and then moves on to the next game. It could bring those characters back, pick up where they left off, or drop them into an utterly new, different experience.
These 'mini-games' would then eventually ladder up to a tentpole experience that would be that much richer for all the love that went into the journey, Solano said.
Launched early this year, Dookey Dash was first such game born out of these ideas. It was a riff on endless runner games like Temple Run. It lived for a couple of weeks, with one player @Mongraal coming out on top. Those who participated in Dookey Dash got a little mech, dubbed a HV.
Forge is how Yuga Labs will take a HV from Evo 1 to the next stage. The game starts off as a mix between a pet game and a casual world builder, but later develops into a dungeon crawler. Unlike Dookey Dash, Forge will be live for a couple months. Then it will go "poof" again, Solano said.
Overall, Yuga Labs hopes to launch four or five games this year. The company expects to have a high rate of participation among its NFT holders in the game. Dookey Dash had about 97% participation.
While the game took a lot of forethought, Tucker said that the core of the game was built in a couple of months.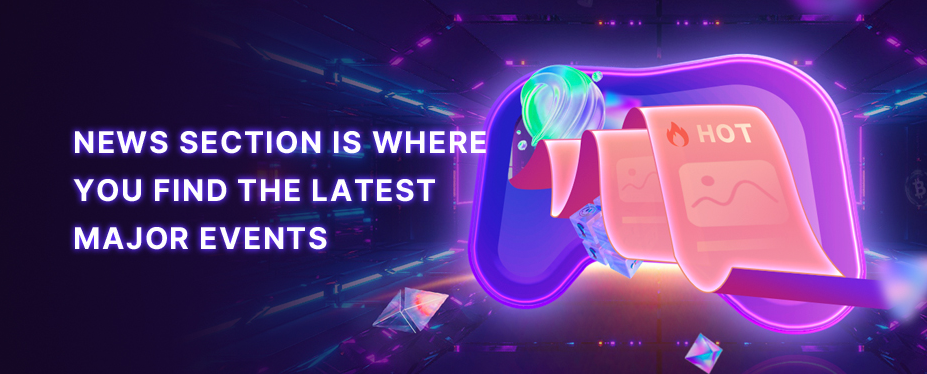 Welcome to P2E GAME
Hearing the echoes from Metaverse.
No corresponding news is found