MARKET CAP :
$5,607,185,562,796.5
NFT Volume(7D) :
$69,323,434
(
#IDO
#GAMEFI
#BLOCKCHAIN GAMES
#NFT COLLECTION
)
SuperDuper partners with Immutable on Web3 RTS Overlord
SuperDuper has partnered with Immutable to create a Web3 real-time strategy game based on its Overlord intellectual property.
SuperDuper previously launched the non-fungible token (NFT) collection Cold Blooded Creepz in January 2022, during the height of the NFT craze. It generated more than $220 million in trading volume to date.
The studio plans to use Immutable's blockchain platform for its debut web3 game, using the same intellectual property across a clothing line and an animation developed in collaboration with Seth Green's production house Stoopid Buddy Stoodios.
"We firmly believe that SuperDuper's extensive and multifaceted approach to brand building will play a major role in the mass adoption of web3, ultimately allowing us to onboard millions of new users to the world of blockchain gaming," said Andrew Sorokovsky, vice president of global business development at Immutable, in a statement. "Immutable is excited to offer the full suite of our tools, frameworks, and services to help make SuperDuper's experiences as fast, accessible, and seamless as possible."
Overlord is a multimedia web3 gaming and entertainment brand created as part of SuperDuper's multi-pronged approach for onboarding what it says will be "the next 100 million users onto Web3."
SuperDuper's Overlord is an IP that aims to erase borders between numerous forms of entertainment. Notably, Overlord is managed by ThreeSixZero, an international management and entertainment company at the forefront of music, film, TV, and sports which also owns Westbrook Entertainment, the talent management company representing Will Smith, Jada Pinkett Smith, Jaden Smith, Willow Smith, Kenna, and Crespo.
Overlord is also represented by entertainment agent WME, leveraging the brands into high-value IP deals and unlocking distribution across mainstream entertainment. As part of these collaborations, Stoopid Buddy Stoodios is already developing an animation using Creepz IP for major streamers such as Netflix.
Additionally, West Brand Lab, a fashion enterprise led by ex-Nike, Lululemon and Levis executives plans to launch a clothing line in collaboration with Overlord.
SuperDuper is currently co-developing multiple blockchain games with veteran game studios and a strategic game development advisory board. The first major partnership has been signed with Revolving Games which is building a double-A blockchain game for the mass market using the Overlord IP.
By leveraging Immutable, SuperDuper will allow players across its Web3 portfolio to benefit from fast gas-free trading of digital assets. As the Overlord IP and SuperDuper brand ecosystem continues to grow and evolve, all corresponding assets will be featured across all Immutable-integrated marketplaces, including Rarible, Token Trove, and GameStop marketplace.
"We are thrilled to announce Overlord's strategic partnership with Immutable X. This collaboration supercharges our web3 gaming experiences by providing true digital ownership through NFTs, in line with Immutable's mission," said Dom Smith, cofounder of SuperDuper, in a statement. "Prepare for amplified transmedia engagement across gaming, TV/Animation, Fashion, and Merchandising. We're on a mission to reshape the digital landscape, making you, the player, the real owner."
The first playable alpha of Overlord RTS is currently scheduled to launch in Q3 2023.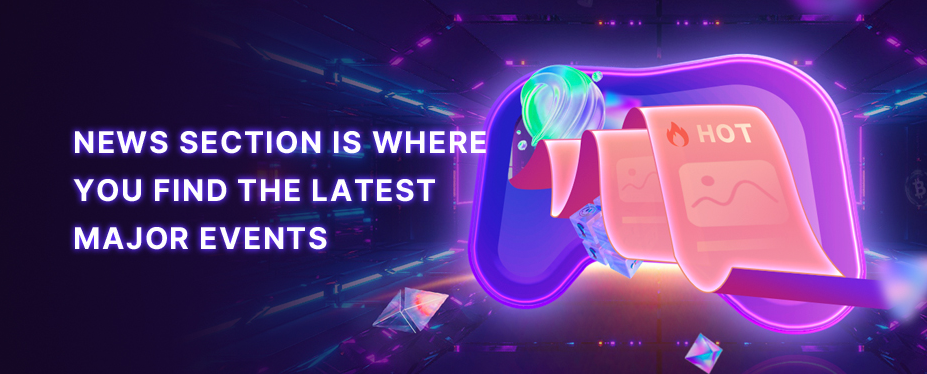 Welcome to P2E GAME
Hearing the echoes from Metaverse.
No corresponding news is found