MARKET CAP :
$5,607,185,562,796.5
NFT Volume(7D) :
$68,486,393.7
(
#IDO
#GAMEFI
#BLOCKCHAIN GAMES
#NFT COLLECTION
)
Terten, Sogang University and Metaverse SW copyright technology research 'hands-on'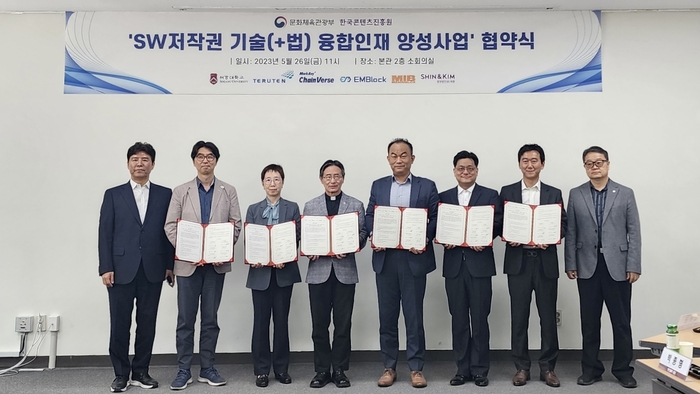 <The memorandum of understanding was signed by Young-Il Yoo, CEO of Terten, Jong-Hyeok Shim, President of Sogang University, Kyung-Hyeon Kim, President of Mark Any Chainverse, Ki-Sung Kim, Vice President of Mblock, Jong-Hyung Park, CEO of Man in Block, and Jong-Han Oh, Representative lawyer of Sejong.>
Terten (CEO Yoo Young-il), a company specializing in cyber security, is Sogang University It was announced on the 26th that it was finally selected as a joint R&D institution for the 'Software (SW) Copyright Technology + Law Convergence Talent Nurturing Project' supervised by the Ministry of Culture, Sports and Tourism with Metaverse Graduate School and signed an agreement.

It is a project to verify the technological research results on copyright protection in the metaverse through the 'Metaversity' demonstration project, and to lead market standardization in the metaverse copyright technology market.

Terten, which was selected as a joint R&D institution for research projects, is a specialized company that has conducted cyber security R&D for 23 years. We have excellent technology and manpower in various cybersecurity fields such as digital copyright management ( DRM ), vulnerability analysis, and simulated hacking.

Lee Jae-bin, head of Terten's new technology development team, said, "In addition to the achievements of patents, technology transfers, and commercialization of copyright protection within the metaverse using technologies such as watermark and EME (Encrypted Media Extension), the copyright of metaverse contents through various research technologies. It will contribute to market standardization of technology." He said that he plans to operate a test bed that can realize the final outcome of the R&D project.
With this business agreement as an opportunity, it is a policy to present policy measures and alternatives to improve the legal and institutional inadequacies related to the current metaverse copyright. It is expected that it will be able to preemptively respond to copyright-related issues arising in the metaverse by reflecting it in the maintenance of technology-specific legal systems or through technical solutions.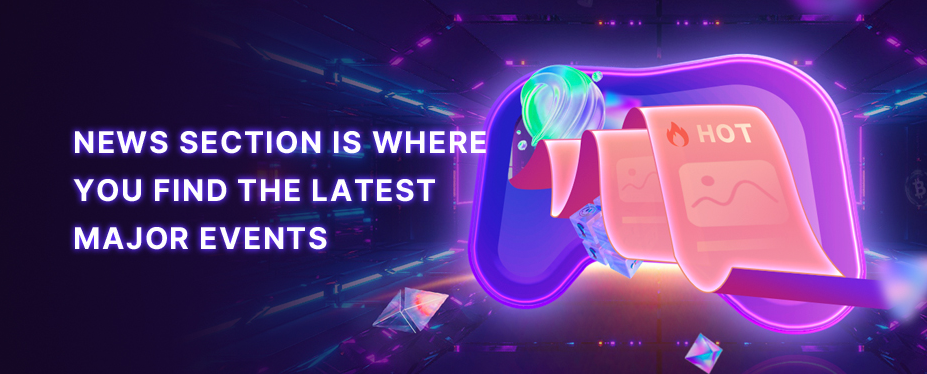 Welcome to P2E GAME
Hearing the echoes from Metaverse.
No corresponding news is found