MARKET CAP :
$5,752,241,435,188.7
NFT Volume(7D) :
$68,403,145.4
(
#IDO
#GAMEFI
#BLOCKCHAIN GAMES
#NFT COLLECTION
)
Weekly Overview: What Happened in GameFi, NFTs, and Metaverse This Week? [February 3–10]
We collect this week's highlights on NFTs, play-to-earn, and metaverse which are the main topics we hear more and more details about every day.
For those who do not want to miss the most influential news about the industry among dozens of news, we have compiled the top five of the week for you.
'9GAG' Acquires Bored Ape Yacht Club NFTs
Credit: BAYC and 9GAG
9GAG, which has 58 million followers on Instagram with its meme posts and funny content, announced that they bought the Bored Ape Yacth Club NFT (#4624). The amount 9GAG paid for it was recorded as 99.24 ETH.
9GAG also invested 796 Ethereum (ETH) in the BAYC collection with 8 pieces of NFT in total. 9GAG spent approximately $1.3 million worth of 796 Ether for these transactions.
9GAG released its first NFT titled "In Meme We Love" on September 21, 2021. In the Instagram post about this new purchase, they said: "We are bored so we bought an ape. Maybe it's time for 9GAG to drop some #NFT? Stay tuned."
9GAG's account at memeland.eth currently has approximately $9.6 million worth of NFTs in different collections.
After this massive purchase support by 9GAG, BAYC floor price increased from 70 Ethereum to 78.36 Ethereum as of the time of writing.
NFT Partnership of File Sharing Service 'WeTransfer' and Blockchain Platform 'Minima'
Credit: ffnews
One of the most used file transfer platforms in the world, WeTransfer is entering the NFT market in partnership with blockchain provider Minima.
According to Minima CEO Hugo Feiler, "We as a partnership look forward to supporting the development and acceleration of creativity in the digital age where individuals retain ownership and control of their work."
It has been announced that this new partnership will focus on mobile NFT mint and will launch in 180 countries as of next March. With this new service, NFTs will be delivered via a secure peer-to-peer network, allowing an NFT to be passed from person to person without third-party intermediaries.
Users will need to run a Minima node to take advantage of this service. To ensure the independence of the network, anyone running a Minima node for free will be able to create their own assets to share on the network, as well as collect royalties for content creators.
It is known that WeTransfer is used by an average of 70 million users per month for file transfer. Considering that Minima provides NFT optimization for Mobile use, this collaboration as a "free mint" focused project seems to be beneficial for NFT production and the search for alternative Marketplaces.
Partnership for Metaverse Projects from The Sandbox and Saudi Arabia
Credit: TheCoinRepublic
After the United Arab Emirates, Saudi Arabia became one of the countries that continue to invest in Web3. It has been announced that Saudi Arabia has partnered with the worldwide famous game platform The Sandbox for future metaverse projects.
Interest in the cryptocurrency industry in the Middle East is increasing nowadays. Both Saudi Arabia and the United Arab Emirates continue to invest in cryptocurrencies, Web3 technology and metaverse projects in recent years.
The Sandbox COO and co-founder Sebastien Borget shared the partnership announcement with the statements he made on Linkedin and Twitter.
Metaverse-based game platform Sandbox, which managed to raise $93 million in investment in a Series B financing round organized by Softbank in 2021, is a leader in its field, although it has not been adopted much yet. Sandbox users have the opportunity to create their own little universes within the game on the platform.
It is known that Borget said in an e-mail that his company could not give more details about its partnership with the Saudi Arabian government, and that the details of the agreement will be announced in the coming weeks.
Rihanna's Popular Song's Royalties Sold as NFT
Credit: crypto.news
A small share of the royalties of Rihanna's hit song "Bitch Better Have My Money" was redistributed to 300 people via 205 Ethereum NFT in a collection that expired Thursday under the Etherscan contract.
Selling a certain percentage of music rights as NFT is common these days. This also marks a new era for the concept of NFTMusic. This approach paves the way for fans to obtain a financial stake in the songs they love. For example, Justin "3LAU" Blau's Web3 music platform Royal raised $16 million in 2021 and launched the anticipated music rights market in November 2022. After that Royal declared that it has since paid over $132,000 in royalties to NFT collectors.
The mint for AnotherBlock's song Rihanna sold out fast on Thursday, bringing in $63,000. A valuation of $210 per 0.0033% of the song would theoretically mean a total value of $6.36 million in the song's streaming royalties.
National Blockchain Technology Innovation Center from China
Credit: finance.yahoo
The National Blockchain Technology Innovation Center will be launched in Beijing, the capital of China. The innovation center will establish a research network with local universities, think tanks, and blockchain businesses to handle questions about key blockchain technologies. It is also known that bans and restrictions on cryptocurrency continue in China. However, this does not mean that China is staying away from blockchain technology.
The innovation center news was shared by China Daily on February 8th. Such a center will focus on the topic of digitalization of China industry more at the first step.
Alongside the blockchain project, the central bank digital currency (CBDC) project has become a trademark of the Chinese government. Millions of dollars worth of e-CNY were distributed across the country to increase its adoption by the public. However, cumulative e-CNY transactions exceeded 100 billion yuan ($14 billion) in October 2022.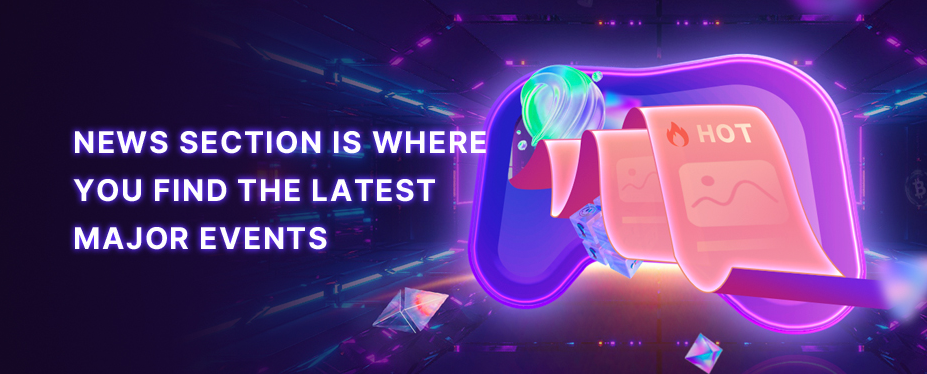 Welcome to P2E GAME
Hearing the echoes from Metaverse.
No corresponding news is found