Weekly Overview: What Happened in GameFi, NFTs, and Metaverse This Week? [October 28–November 4]
We collect this week's highlights on NFTs, play-to-earn, and metaverse which are the main topics we hear more and more details about every day.
For those who do not want to miss the most influential news about the industry among dozens of news, we have compiled the top five of the week for you.
'GameStop' Collaborating with 'ImmutableX' to Extend NFT Store
Immutable, the company behind Immutable X, partnered with video game retailer GameStop last February to create a new gaming-focused NFT marketplace. The marketplace which is operating in a public beta phase since July is now live after three months of testing. Then, GameStop recently declared to launch its market on Immutable X, the layer 2 Ethereum scaling protocol.
GameStop's sales platform will sell digital assets for Immutable X games such as the virtual trading card game Gods Unchained, Guild of Guardians and Illuvium. Many other Web3 games will also find their place on the platform. All transactions will be free of transaction fees and will offer carbon-neutral mining facilities.
The vice president of strategic partnerships at ImmutableX Jonathan Reedy said to CoinDesk "ImmutableX hopes to create a gaming landscape that no longer thinks about blockchain gaming in terms of wallets, bridges, chains and rollups but instead, true digital ownership and fun sit at the heart of the gameplay experience."
'Art Gobblers' Launched with $12.35M in Sales in One Day
Art Gobblers, the NFT collection of Rick & Morty co-creator Justin Roiland and crypto investment firm Paradigm, was launched on OpenSea on November 1. The NFT collection has a supply of 10,000 NFTs to be issued over a 10-year term.
As of November 1, the first 1,700 NFTs of the collection were released. A new 300 NFT set will be released in the following weeks. The remaining eight thousand NFTs will be available for sale in the next 10-year period.
Art Gobblers was launched in a fairly successful sell-off. From the moment it was released, it raised over $20,000 within minutes and created a volume of $10 million within 2 hours. For now, the floor price is recorded as 16.34 ETH (25,244 USD).
Game of Thrones NFT Collection Will be Released by Warner Brothers
Warner Bros. is preparing HBO's world-famous series Game of Thrones for a new NFT collection. Nifty will be a partner for the project and the project is planned to be released in the coming winter.
"Game of Thrones: Build Your Realm" will be customizable content. In addition to customizable NFT avatars featuring characters from the series, 3D content, special moments NFTs and other special events will also be within the scope of the project. Collaborated with Daz 3D for this. Daz 3D was previously involved in the NFT designs of Murakami's CloneX and RTFKT, DC's Bat Cowl program projects.
Warner Bros and Nifty have worked on similar projects before. For example, NFTs featuring characters from "Space Jam: A New Legacy," which were given out for free to fans, and the sale of 100,000 NFTs for "The Matrix," for the movie premiere "The Matrix Resurrections."
Josh Hackbarth, the director of NFT business development for Warner Bros. Discovery said that "Our goal, as always, with fans, is to create new ways for them to interact with the stories and characters they love. We're excited to expand fandom with this exclusive collectible program that will engage fans on a deeper level, allowing them to enhance the overall fan experience."
Meta Allows NFT Mint and Trading on Instagram
Meta announced that they will soon allow some NFT creators to create and sell NFT directly on Instagram. They made a deal with Polygon for this.
The NFTs will be available for sale on both Instagram and non-Instagram platforms. This whole process will work as an "in-app purchase" in the iOS and Android app stores.
The new tool will initially be available to a small group of users in the US. However, Meta plans to expand the coverage of the feature in the coming period.
Meta will also not receive a commission from NFT sales until 2024. However, due to app store fees, there will be a 30 percent cut in sales prices.
Meta currently supports Web3 institutions Rainbow, MetaMask, Trust Wallet, Coinbase Wallet, Dapper Wallet, Ethereum, Polygon and Flow. Additionally, they will also support Solana blockchain and Phantom wallet.
"This move represents a remarkable milestone in the evolution of Instagram's existing NFT functionality and a natural next step to bring Web3 to the mainstream," said Polygon co-founder Sandeep Nailwal.
This seems to have been a move Zuckerberg made after Musk's Twitter move to keep up with him on Web3.
Microsoft Supports Web3 Game Developer Wemade
Wemade, the Korean blockchain-focused game developer behind the Mir series of MMOs, announced that it had raised a total of $46 million in its latest investment round, including Microsoft and VGC Reports. As of the time of writing, Microsoft has not made an official statement yet, but it is reported that it has invested $14.8 million in convertible bonds. Other investments were recorded as Shinhan $21.2 million and Kiwoom $10.5 million.
Wemade has been doing Web3 and blockchain-focused projects since 2018. The company was founded in 2000 and is also the producer of the popular MMO Legend of Mir. The last game they released, Mir 4, was also blockchain-integrated and included in-game NFTs and its own token, which is DRACO. However, the company's future projection does not seem to be limited to the Mir Series, they want to have a wider place in Web3 games. The company also has its own blockchain mainnet called Wemix 3.0. Wemade also has its own NFT auction site, and plans to make its own 'economy platform' supporting NFTs and DAOs.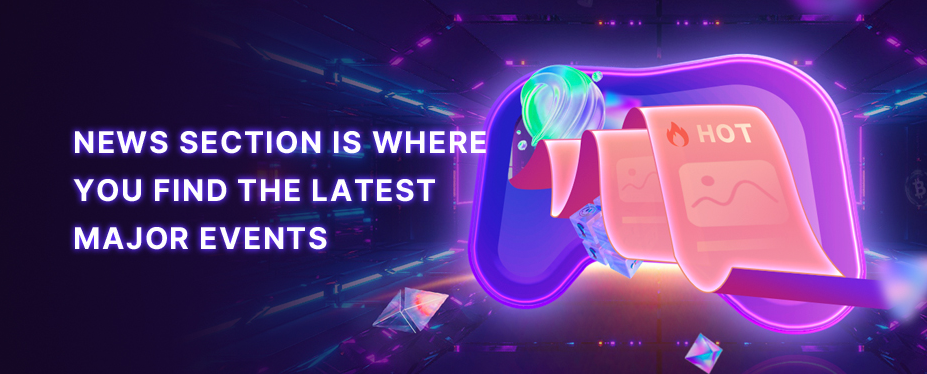 Welcome to P2E GAME
Hearing the echoes from Metaverse.
No corresponding news is found