Binance pilots NFT ticketing with Italian football team S.S. Lazio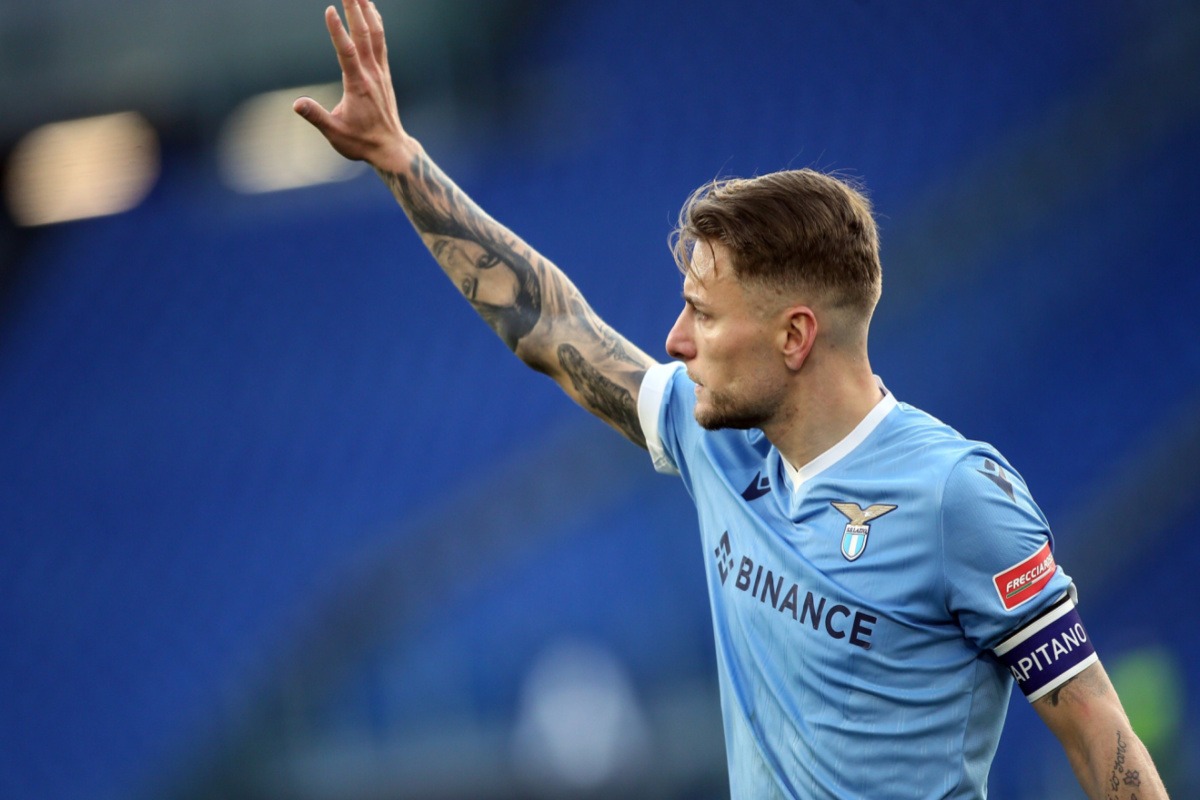 Binance has today announced a pilot of its new NFT ticketing solution with S.S. Lazio for the 2022/23 season. Lazio fans using Binance will be able to enjoy the new season with digital tickets that will give them access to exclusive benefits, fan privileges and more with the Italian football team. NFT ticketing marks the next stage in the partnership between S.S. Lazio and Binance Fan Token Platform.
Lazio's digital ticketing marks a major milestone in the partnership between the football team and Binance, driving higher levels of fan engagement built on blockchain-enabled solutions, leveraging Web3 and revolutionary new NFT utility features. NFT ticketing will not only grant fans access to matches, but also provide unique experiences, discounts, and more in addition to verifying authenticity and helping to prevent ticket misuse. Binance aims to make blockchain technology accessible and easily understandable for every Lazio fan.
The NFT ticketing technology, developed by Binance, prevents issues such as ticket counterfeiting, scalping (resales at extortionate prices), as well as making ticketing systems more reliable. These features help to prevent disorder at major sporting events caused by counterfeiting and unauthorized resales.
S.S Lazio's pilot of NFT ticketing with Binance provides fans and users the chance to experience a real-life use case of this new Web3 technology and get rewarded with extra fan benefits in the process. This is an innovative technology that will enhance the experience in the stadiums and beyond for both the team and fans.
The benefits of Lazio NFT Tickets on Binance include: simplified access to Stadio Olimpico on match days, special Lazio store and Europa league match discounts, LAZIO Fan Token giveaways, and access to a range of new money-can't-buy experiences hosted by S.S. Lazio.
Marco Canigiani, Marketing Director of S.S. Lazio, commented: " S.S. Lazio are proud to launch NFT ticketing for all Lazio home matches. Our ticket holders can now claim their NFT tickets free of charge and use their digital NFT tickets to enter Stadio Olimpico. Our team is working closely with Binance to provide the greatest value to all of our fans. It is with great pleasure to reward all S.S. Lazio fans, who claim their NFT digital tickets with their season tickets purchases. Our fans who explore this new technology will enjoy discounts for Europa League matches and online merchandise purchases, as well as additional rewards and unique experiences. Our collaboration with Binance enables S.S. Lazio to change and influence the way fans interact with various product offerings from our sports club. We can expect many more features to be launched using blockchain technology throughout S.S. Lazio's partnership with Binance''.
Zoe Wei, Binance Fan Token Lead, added: "NFT ticketing, which we are introducing with S.S. NFT ticketing introduces a brand new layer of utility features to non-fungible tokens, Lazio, will revolutionize the ticketing market and presents another significant real-life use case for Web3 technology. Blockchain enabled NFT ticketing has the potential to branch out beyond sports and take its roots in the broader entertainment industries. Fans now have the option to preserve their memories of any live event they have attended by digitally collecting the tickets, and enjoy further engagement with their favorite clubs or brands beyond those experiences⁠⁠—leading to more meaningful and lasting fan experiences, stronger digital and worldwide communities and more involvement in the life of teams, players and brands"
Lazio fans who have a Binance account can now claim their NFT tickets in multiple ways: in official Lazio stores, via social media and on the Binance Fan Token Platform.