Seedify onboards Koin Games CEO as NFT expert and advisor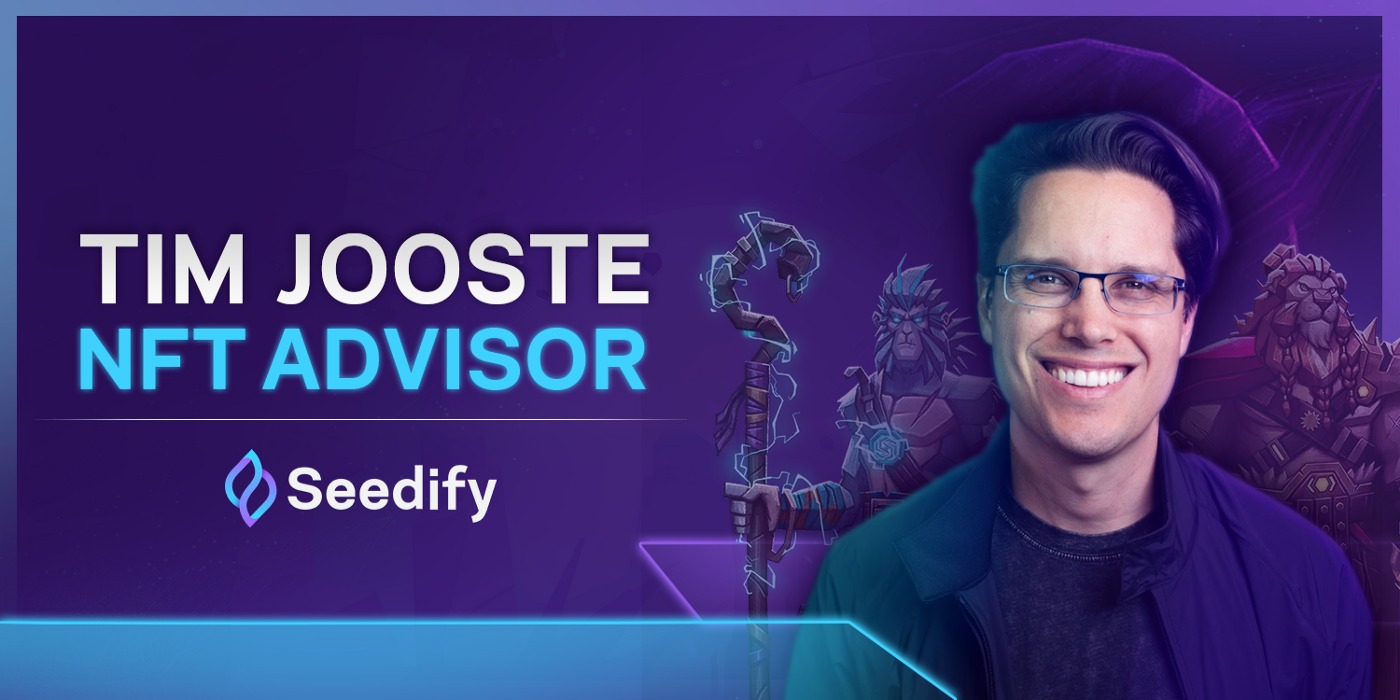 Hello, Seedify Community!
Over the past six months, we've extensively shared our plans to enter the NFT arena and grow beyond solely being a blockchain gaming incubator and launchpad to becoming a complete gaming and metaverse ecosystem.
Seedify NFT Space and NFT Launchpad
Seedify NFT Space will provide platform users with intuitive research tools to get just the NFTs they need for their gaming and metaverse experiences. It will connect creators and supporters through a 'Kickstarter-like' crowdfunding mechanism and launchpad network so creators and game studios can gain much more support than they would in a generalist NFT marketplace.
The Seedify NFT Launchpad will complement our IGO launchpad, giving $SFUND holders early access to gaming and metaverse assets via initial NFT offerings (INOs) at private sale or mint prices. $SFUND holders will also have opportunities to purchase unique procured and collaborative NFT sets, along with assets designed and created through Seedify Meta Studios.
Today, we are one step closer to achieving our goal and are thrilled to introduce Timothy Jooste as an advisor.
Timothy Jooste is the founder and CEO of Koin Games, a game development studio, currently developing a AAA mobile blockchain game. Prior to his work in WEB3, Tim had a very successful sales career for a large tech company. He won a national award for Sales Director of the Year in the US in recognition of his proven success in founding and managing large-scale teams and generating hundreds of millions in revenue per year.
Tim then combined his passion for crypto and gaming, and founded Koin Games in January 2021. The studio is using their extensive WEB 2 Gaming experience to build truly enjoyable games with a Free to Play on-ramp that leads to an innovative (P2E) model and the NFT world.
Mr. Jooste's experience brings immense value to the blockchain gaming industry, which is poised to revolutionize the traditional gaming space.
After the successful launch of Koin Games Dev Squad the founders NFT in the Koin Games ecosystem. Tim started helping other founders with their projects and strategy. The success of his own company launch and the projects he helped lead to the launch of Web 3 Wizards, an advisory group with extensive Web2 and Web3 experience.
Timothy is really excited to partner with Seedify and to help guide us through the NFT environment to ensure that the Seedify NFT Launchpad brings superior NFTs, along with an exceptional user experience for our community.
"As an avid NFT investor and strategist, having worked on many successful projects, Timothy brings a wealth of experience, knowledge and a valuable network to the Seedify ecosystem.
We see his addition as an essential step towards achieving the goals we set out as an INO Launchpad through supporting creators and spearheading innovation. We will achieve this by providing opportunities to the best talent and bringing premier blockchain games, NFTs and metaverses to our community."- Levent Cem Aydan , Founder/CEO, Seedify
Koin Games
Koin Games is a AAA Blockchain game studio that builds epic P2E games, focusing on changing how games are made and played. At the same time, while producing high-quality and long-lasting games, they include the player base, which they see as the most valuable element, in every moment of the development process. By taking advantage of blockchain technology, players gain assets that can translate to real-world value while also earning tokens that they can use in the game ecosystem.
About Seedify
Seedify is a blockchain gaming and NFT focused incubator and launchpad ecosystem, empowering innovators and project developers through access to funding, community and partnership building and a full support system to help bring premier blockchain games, NFTs and metaverses to our community.
To learn more, please visit the links below: