MARKET CAP :
$5,706,756,458,858.2
NFT Volume(7D) :
$68,403,145.4
(
#IDO
#GAMEFI
#BLOCKCHAIN GAMES
#NFT COLLECTION
)
In addition to Otherside, what other NFT worlds worth paying attention to build a "metaverse"?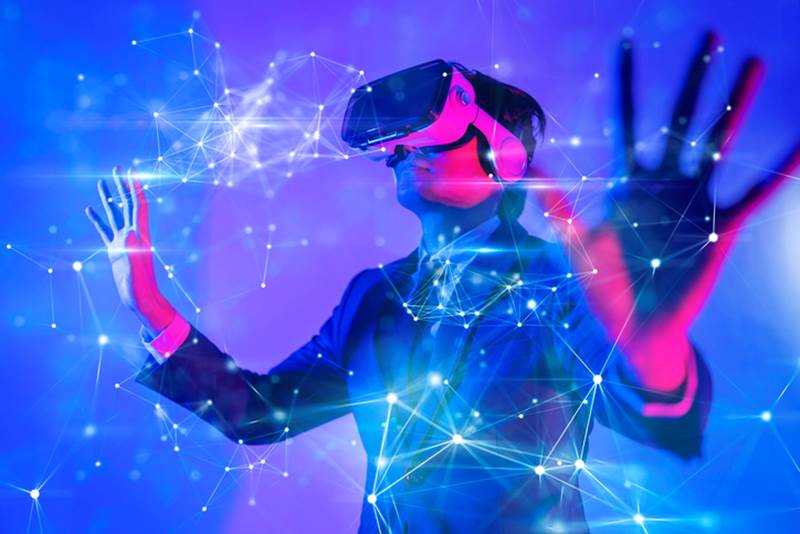 Imagine Star Wars or Game of Thrones, if the project was not owned by Disney or HBO, but directly directed, developed and owned by a community of builders, creators and participants 's scene.
This is a quote from Timshel, the creator of The Genesis, a creative enterprise that is now one of many businesses built on and around Loot NFT, collectively known as the Lootverse.
Both this quote and the Lootverse point to a growing trend in the NFT ecosystem, community-centric or community-led world-building projects that are blossoming into a new multiverse in a decentralized fashion.
For me, building the metaverse world is the most interesting thing happening around NFTs right now.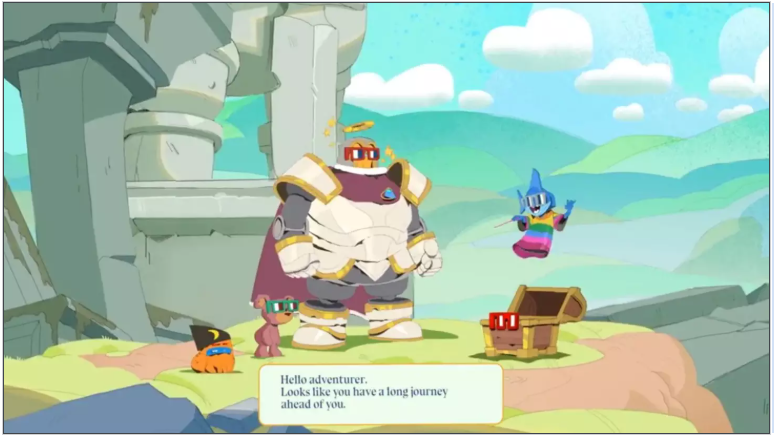 First, what is world construction?
Worldbuilding in general is the use of artistic means to create a new multiverse. It can be a stand-alone literary act, such as JRR Tolkien's Origins of the Lord of the Rings universe, or a collaborative and commercial endeavor, such as a Marvel Cinematic Universe (MCU) cross-media franchise.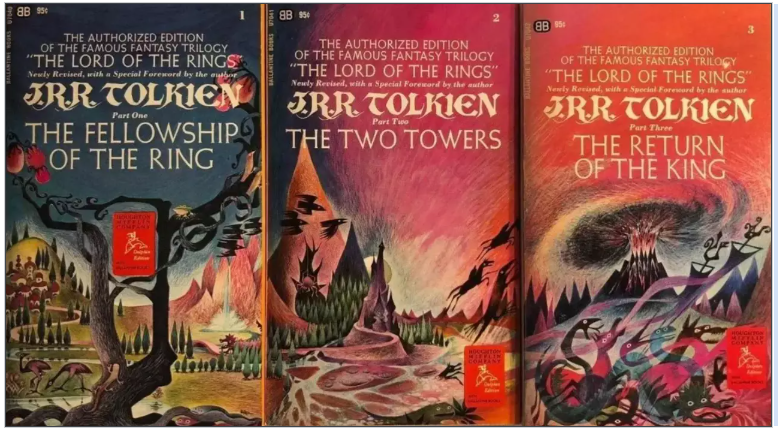 Recently, a collaborative and experimental style of world-building has also emerged in some NFT projects whose communities are working to create their own vast imaginary worlds.
Notably, NFTs allow community members to directly exist and own "digital real estate" in these universes, which is not possible in traditional world-building projects.
Cellarius, the pioneer of this experiment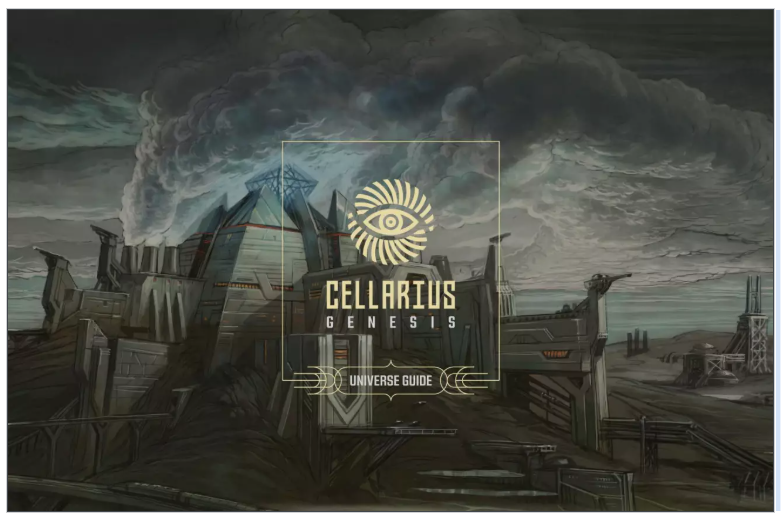 "Cellarius Universe is an original cross-media cyberpunk series that leverages blockchain technology and user-generated assets to create a story that is collaboratively curated by fans. Our narrative begins in the near future and will take place in space and Temporally expanded across the galaxy. Words, art, and other media will explore the full range of relationships between humans and sentient super-artificial intelligence. The Cellarius Universe is essentially a future-oriented mythology, as well as a collective narrative whose The content and profile will be shaped by its community."
This is an introductory guide to the Cellarius Universe, even though the project is 4 years old, it still reads like an initial announcement from the NFT community right now.
It was a project about cross-media collaborative storytelling that was run by Ethereum infrastructure development company ConsenSys between early 2018 and early 2019, but went bankrupt.
Cellarius was ahead of its time as the cryptocurrency and NFT ecosystem at the time was in its infancy and could not support the project's grand vision.
From my writing personal standpoint, the foundational knowledge the Cellarius team built would be (and still is) a great start to collective storytelling.
I'm focusing on Cellarius here to illustrate that the current NFT world-building projects are not a new fad, instead they are mining deeper creations due to advances in crypto infrastructure and the proliferation of NFT experimentation.
5 NFT world-building projects to watch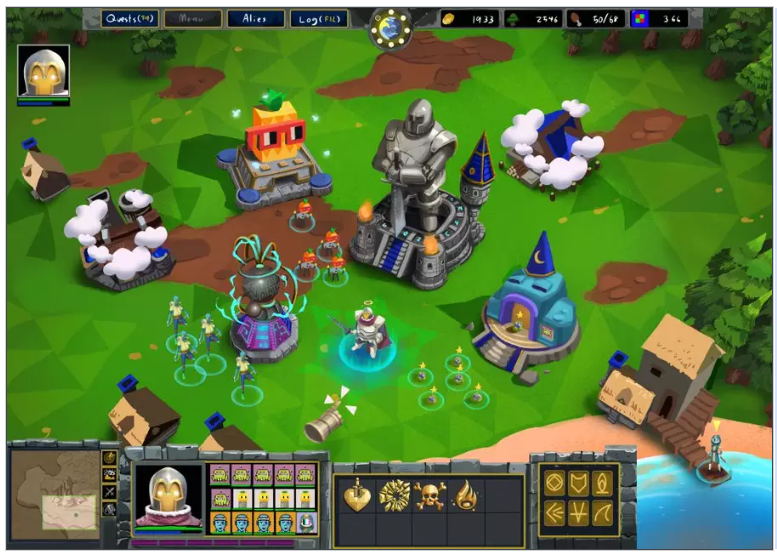 Today's NFT world building projects come in different shapes and sizes. Some are entirely in the public domain, while others are not. What these projects have in common, however, is a community that is actively working on building a new metaverse. Some examples are as follows:
Lootverse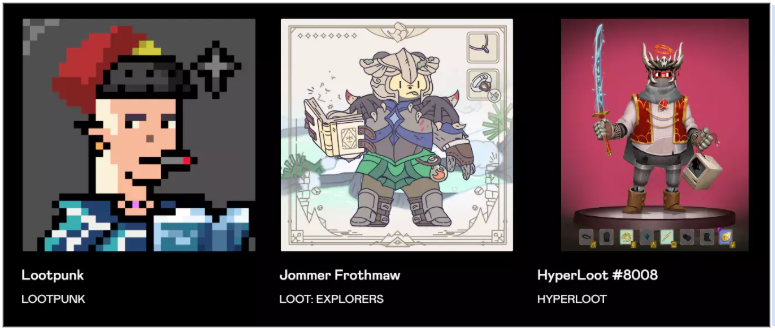 In August 2021, Dom created Loot, a text-based Crypto project. The project quickly exploded in circles, quickly attracting the attention of many in the NFT ecosystem.
Since then, a series of NFT projects have begun to build art, games, and other aspects around Loot NFTs, which has led to the organic formation of the Lootverse. The Lootverse has no central organizing force, but continues to work hard to nurture and develop its narrative.
Extended reading: million-dollar plain text document | Loot NFT founder Dom's mental journey: Starting from Web2, where is the future of games?
Nouns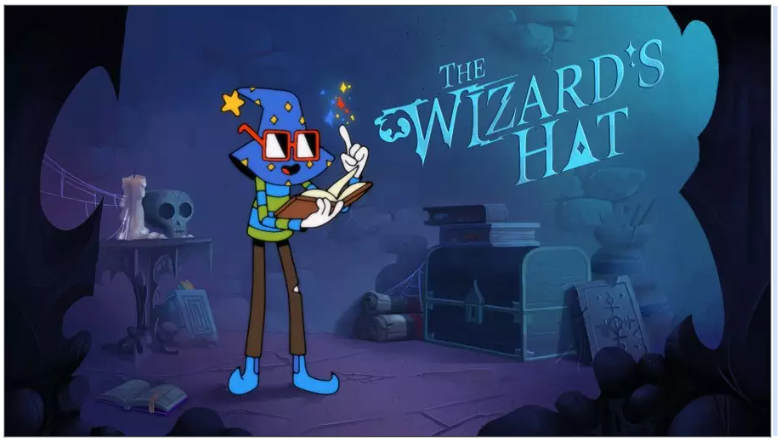 As 4156 explained last year, "Nouns is a proliferative protocol". Here his idea is a virtuous circle:
The protocol and the resulting Noun NFT avatars fund the treasury and attract innovators. The Nouns DAO uses the treasury to fund innovators who want to build on Nouns. The application and creation of funded innovators attract more capital and more talented innovators, forming a virtuous circle.
It doesn't look like Nouns itself is a world building project, but it is. As the community promotes Nouns culture, Nounish art, stories, poetry and more thrive, sowing the seeds for a vibrant Nouns universe in the future.
Superverse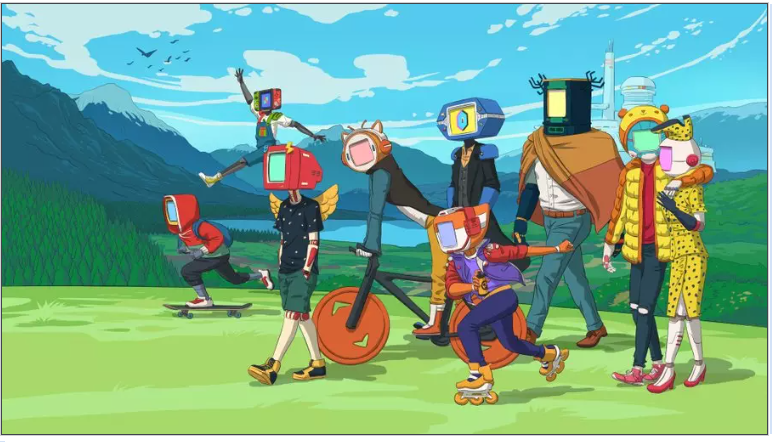 Spearheaded by Dom and other talented NFT masters, Sup is a creative studio building a Superverse, including sci-fi CC0 universe project Blitmap, on-chain console project Supdrive, and more. It is worth noting that Sup is currently exploring an experimental structure similar to CC0.
Runnerverse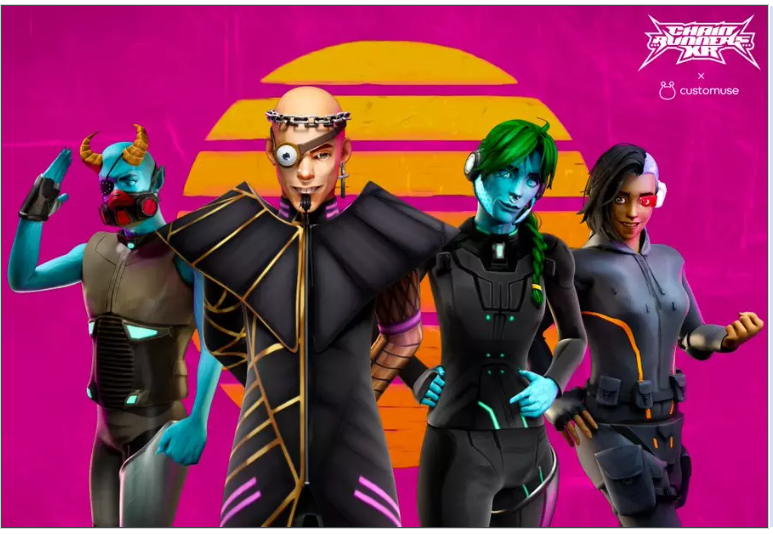 This is yet another NFT world-building project, launched around 10,000 pixelated cyberpunk avatars. The Runners community is collaborating to build and write the Runnerverse, which begins around Mega City and its rebels' struggle against the mysterious authority Somnus.
However, the development of the plot will be guided by the community.
Otherside by Yuga Labs
BAYC creators Yuga Labs launched their Otherside metaverse project this month. The project's animated trailer depicts non-Yuga NFTs like Cool Cats, CrypToadz, Nouns, and World of Women, so it's clear the team has clear world-building ambitions.
Epilogue
World-building projects are developing rapidly in today's NFT ecosystem, and various narratives have begun to penetrate each other. I believe that the impact of the projects under construction today on future generations is not just speculation, but will really expand and consolidate more possibilities of Web3 like Cellarius Universe, and produce similar ideas to other projects on the same track in the future. influences.
Translate & Edit: P2E Game
-------------------------------------------------- ---------------------------------------------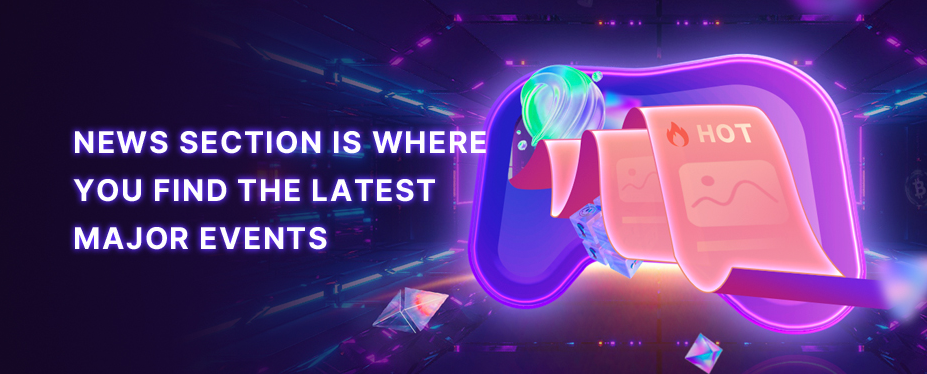 Welcome to P2E GAME
Hearing the echoes from Metaverse.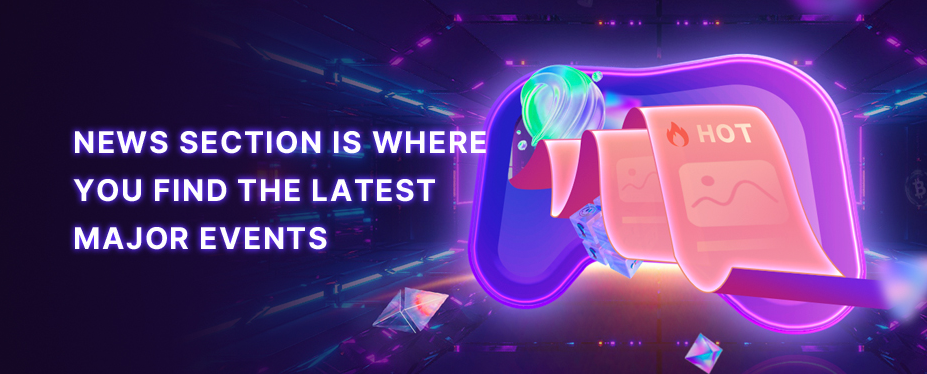 Welcome to P2E GAME
Hearing the echoes from Metaverse.
No corresponding news is found