MARKET CAP :
$5,695,652,783,817.7
NFT Volume(7D) :
$68,403,145.4
(
#IDO
#GAMEFI
#BLOCKCHAIN GAMES
#NFT COLLECTION
)
Ethereum Rio announces event in São Paulo, in partnership with Blockchain Festival and USP. Launchpad selects projects.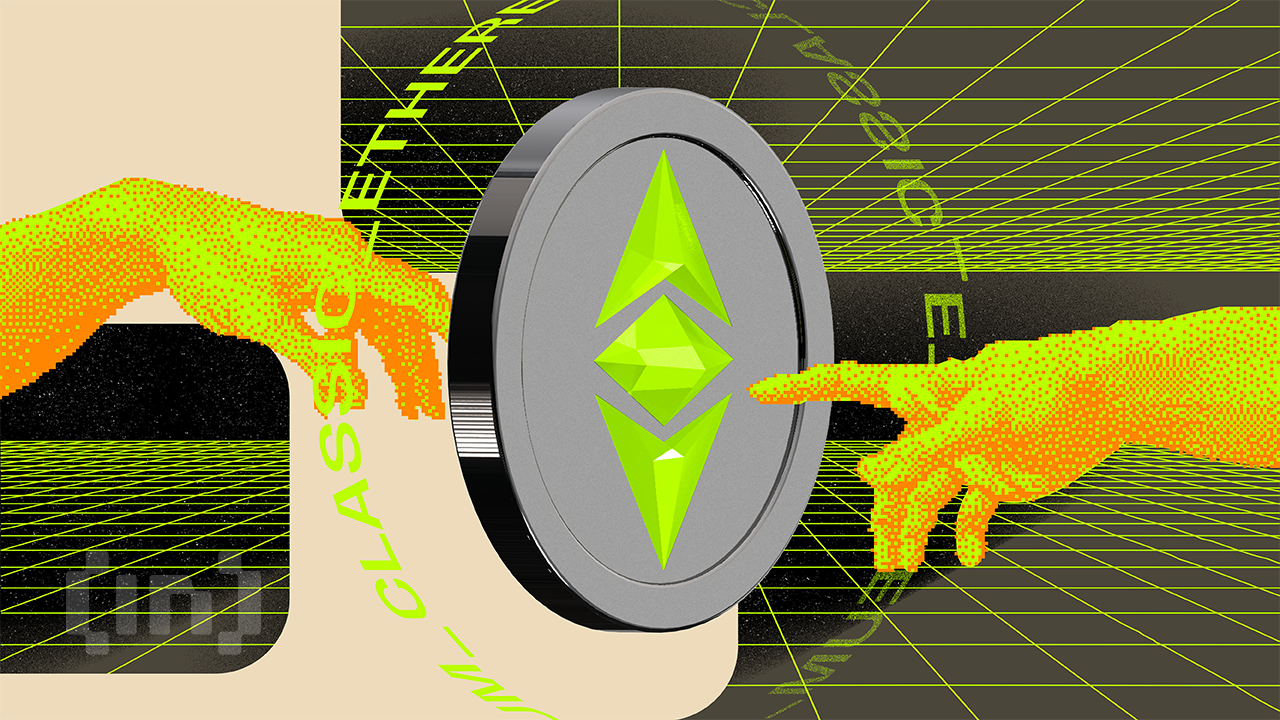 A Ethereum Rio announced, at the end of the event, the next community meeting. It will be in São Paulo, in partnership with Sci Biz – the biggest innovation event at USP and o Blockchain Festival . The conference already has a confirmed date and will take place from the 20th to the 23rd of June.
Eth.Rio's Community Manager, Carol Santos, says that Eth.Rio was a success. Tickets sold out a week before the event started and more than 1,000 people passed through the Museu de Arte do Rio, PUC and HashTown.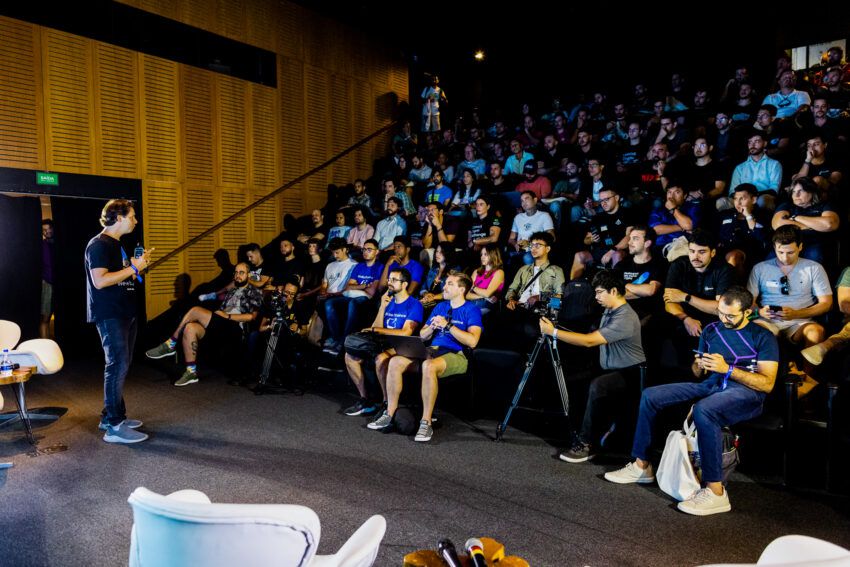 Among the initiatives that took place, Santos highlights the Social Bootcamp at PUC. He brought basics of introduction to blockchain for young people and teenagers from favelas". Among the communities present were Complexo do Chapadão, Rocinha, Niterói, Bom Sucesso among others.
The Women in Ethereum Brasil occurred in Hashtown received more than 100 women. He had panels focused on opportunities and inspiration for other women in the ecosystem to connect to build new projects na Web3 .,
Crypto regulation, Real Digital, legal challenges of crypto projects, programming language like Solidity, Polygon and inclusion were among the themes featured during the ETH.Rio 23 .
Launchpad Ethereum brings game projects, payment solutions and web3 inclusion
The Launchpad takes place at Hashtown, the new meeting point in the south zone of Rio de Janeiro to promote innovation, entrepreneurship and art. The site is also home to Crypto Kitchen, a restaurant operated by star chef Rafa Costa e Silva that accepts around 20 cryptocurrencies for payment, how Bitcoin , Ethereum and Tether . The visitor also finds an art gallery NFT in Crypto Kitchen to contemplate during the experience.
Cauê Duarte, who leads Hashtown, explains that "the idea of the restaurant is to instigate curiosity about crypto-actives and web 3 from people who are not familiar with ecosystem".
Among the projects presented this Thursday, the highlight is that of the Brazilian Heloisa Passos, a reference in blockchain games in the world. She introduced Trexx, a blockchain games startup, game developer, game layer, and Web3 technology.
According to Passos, 75% of Brazilians consider themselves gamers and the size of the global industry reaches US$ 190 billion dollars. Last year alone, $2.2 billion was raised by VC funds for blockchain gaming initiatives.
"I am here at the Ethereum Launchap to launch Trexx to the market for investors and partners who want to build the Blockchain games ecosystem in the world, led by Latin America."
Startup wants to tokenize talent
A Startup Anny Baas , marketing specialist Daniela Meyer and journalist Samantha Leal, launched the initiative during Launchpad. ANNY which stands for Anyone, Anywhere and Anytime is a Web 3 crownfunding that seeks to tokenize talents and bring financial inclusion to everyone, especially those who do not have access to traditionalbanking system .
Founded by experienced women in the market, the platform allows people with no knowledge of technology to tokenize their talents and seek funding for their dreams through crowdfunding on web3.
The idea of Startup Anny Baas is to allow anyone to tokenize anything in a few clicks, explains one of the founders, Daniela Meyer.
"From valuing the talent of a young soccer player who needs money to buy his boots, or a musical band that needs resources to record their first album; even a small farmer who needs to buy seeds but his last harvest was poor; or even a plumber who wants to expand his business by hiring and training new plumbers."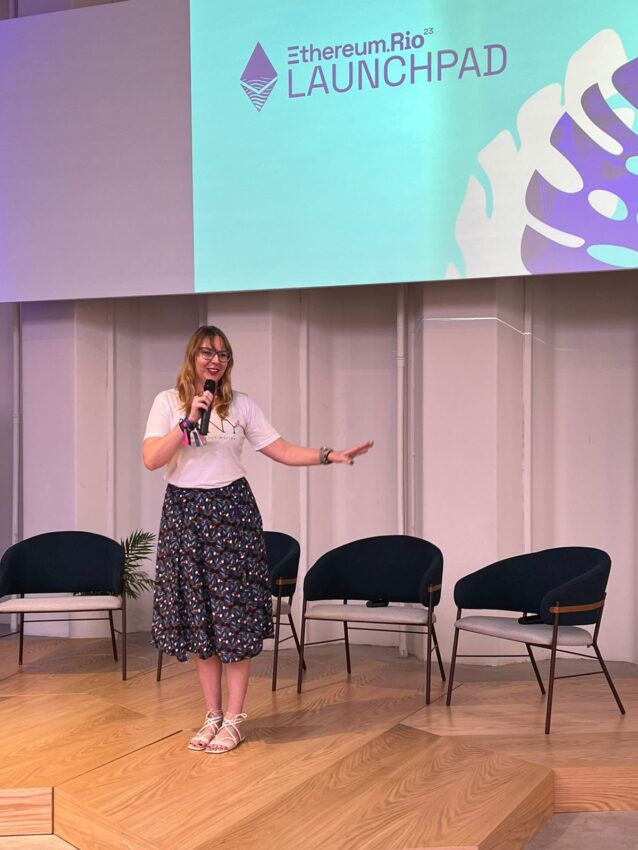 According to the CEO, this boost takes place via crowdfunding. That is, the person himself will raise the funds he wants from the confidence of investors in his project.
The platform is still developing and attracting investments, but it has already started to receive project registrations, which are curated and mentored.
Projects want to improve crypto ecosystem
Another project presented was a PAGDEX by Marcio Costa, Patricia Toscano and Rafael Granha from Microsoft and technology executive at the initiative. According to Toscano, the solution converts crypto into fiat. It then does a PIX to the user account in just 4 seconds through the Avalanche blockchain". Costs amount to 2.98% of the total operation.
Fabrício Miranda from the Stake Together project, which is an Ethereum stake protocol, focused on the community, content creators and DAOs, explains that the initiative allows communities to register their wallets on the platform and then invite their members to do so Ethereum staking , delegating fees on rewards to the community wallet, which raises more resources to make ideas viable.


Miranda explains that this is a business model where nobody loses because whoever makes the stake has a higher income than LIDO finance, for example. At Lido, 10% is charged on the Staking of Etherem while Stake together is 9%. Of this percentage, 3% goes to the community, 3% to Stake together and the other 3% to pay for the infrastructure of the validators, I concluded.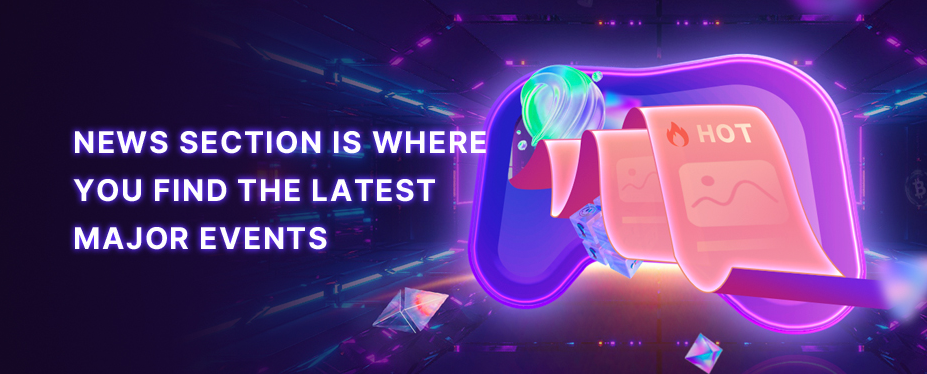 Welcome to P2E GAME
Hearing the echoes from Metaverse.
No corresponding news is found