MARKET CAP :
$5,607,185,562,796.5
NFT Volume(7D) :
$69,323,434
(
#IDO
#GAMEFI
#BLOCKCHAIN GAMES
#NFT COLLECTION
)
Why GALA's 190% Rally May Be Just Getting Started
As of this writing, GALA's price trades at $0.04 with a 16% profit in the last 24 hours. Since late December 2022, the token has recorded a 194% rally and stands amongst the best-performing digital assets in the sector. Is the rally sustainable, or will the token retrace on its recent gains?
GALA With More Room To Grow
Data from analytics firm Santiment indicates that GALA was able to trend to the upside due to a spike in on-chain activity. An increase in whale activity supported the token's price action and allowed it to push beyond resistance at $0.048.
The last time GALA saw its current levels was in Q4, 2022. At that time, the cryptocurrency crashed behind a market-wide downtrend. The chart below shows that the spike in activity preceded the rally and suggests further appreciation. Santiment noted:
Amongst the many surging altcoins in 2023, $GALA has been making a tremendous run. The price of the #Ethereum-based asset is up +194% since December 30th, and has exceed $0.048 for the first time since mid-September, backed by big whale transactions.
Further data provided by Santiment indicate that GALA's upside move was supported by negative overall market sentiment. As digital assets trended to the upside, sentiment went to a bearish extreme and hinted at a bounce to squeeze short positions. Santiment added:
Altcoins have continued aggressively pumping throughout the weekend. As we have seen time and time again, markets move in the direction of the crowd's unlikeliest expectation.
NFT Gaming And Metaverse With Strong Long-Term Fundamentals
The mini-altcoin season will continue if investors allocate capital to the NFT gaming and Metaverse sector. Coingecko records appreciation for similar projects, such as Decentraland (40%+), and The Sandbox (34%), in the previous seven days.
In addition, at the Consumer Electronics Shows (CES) 2023, several companies and providers announced their Metaverse-related products. The sector has created much buzz in major markets and is likely to continue seeing interest from investors.
According to the CEO of OVR Technology, Aaron Wisniewski, the Metaverse is here to stay. Crypto and GALA are bound to operate a critical components for this sector. Wisniewski said:
We are entering an era in which extended reality will drive commerce, entertainment, education, social connection, and wellbeing. The quality of these experiences will be measured by how immersive and emotionally engaging they are. Scent imbues them with an unmatched power.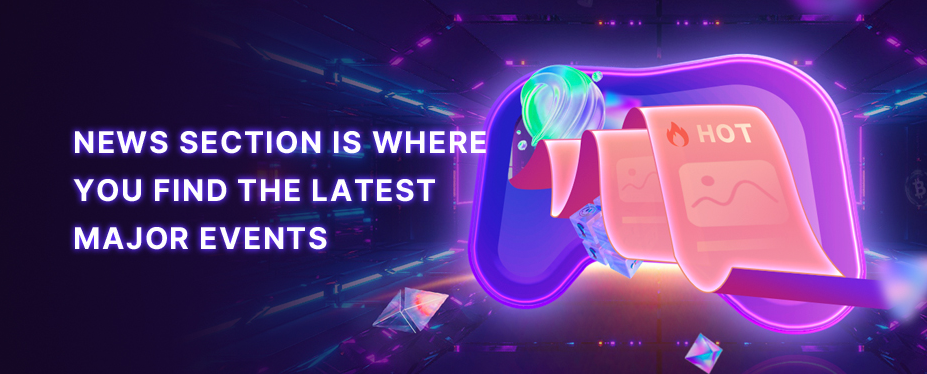 Welcome to P2E GAME
Hearing the echoes from Metaverse.
No corresponding news is found