GameFi cryptos will be the next to explode— here is why!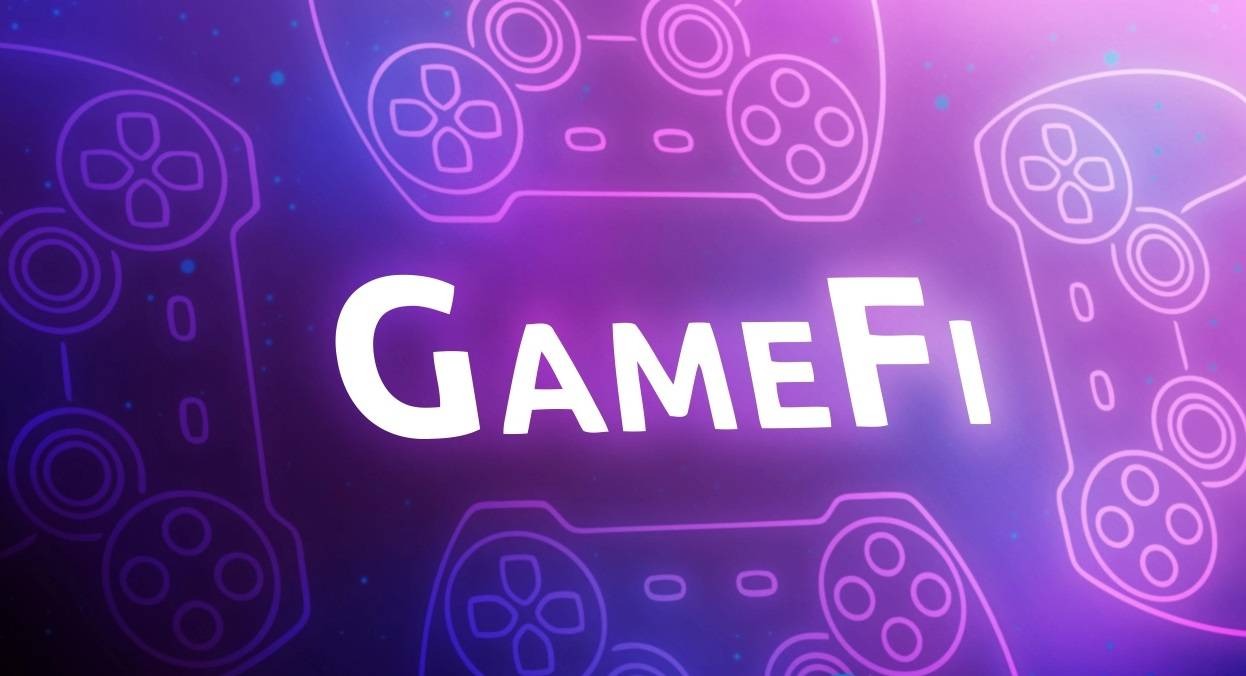 The gaming industry has created a new world of investment opportunities for investors and game players. It is really amazing that players can invest intelligently while playing games, which is different from what used to be in the past. GameFi cryptos are predicted to explode massively in the following years, and these tokens should be keenly monitored: RobotEra (TARO) and Calvaria (RIA).
The growth of the GameFi industry has produced innumerable gaming crypto projects that have quadrupled the chances of acquiring massive rewards in the ecosystem. Unlike their forebears, these new gaming crypto projects assert that players can indulge in pleasure while still making profits—the possibility of this has been palpable in their structural arrangements, proving that their intentions are formidable and feasible.
As a result, experts predict that GameFi cryptos will be the next to explode. Discover why these GameFi cryptos will be the next to blow up in the coming years!
Sandbox (SAND)
Decentraland (MANA)
RobotEra (TARO)
RobotEra is one of the best sci-fi cryptos out there. It's a new play-to-earn metaverse game powered by its native token, TARO. TARO is presently available and purchasable on presale. The wave of the token has been growing immensely. TARO offers its holders privileges that some other tokens do not provide. For instance, TARO ensures that its holders have access to a pool of GameFi protocols and allows users to get incentives on the RobotEra platform. According to DappRade, the number of daily unique active wallets playing blockchain games increased to almost 900,000 in October 2022.
The gaming and Web 3 industries are two of the hottest and most sophisticated areas of crypto. In a few years, the growth will become more palpable and solidified. Tokens emerging from these areas—GameFi and Web3—are predicted to be the biggest tokens in the cryptocurrency ecosystem. RobotEra's profound purpose is to break the sector's boundaries by availing a digital planet-fashioned space regarded as "TARO." Players take the form of robot NFTs on TARO. Then compete and communicate with other players.
There is a minimal number of 10,000 NFTs, which means that they are a scarce asset to acquire and claim possession of on RobotEra. The platform integrates several GameFi features, which include enabling players to make income by trading land NFTs, organizing events within the environment, and producing raw materials. Players can also publicize and exchange NFTs on the platform. They can also stake TARO in order to obtain yield.
The RobotEra team has been KYC authenticated by CoinSniper, and its smart contracts have been assessed by SharkTeam. Currently, during the ongoing first presale, the TARO token may be purchased for $0.02 per token.
Early investors in this exciting GameFi business will therefore see a 60% value increase. TARO is one of the games predicted to enjoy massive explosions in the forthcoming years, and this would definitely be a joy to watch. Thus, investors should purchase TARO now that it is relatively affordable. In a few years, its value will skyrocket, and traders who buy it now will receive huge profits.
Calvaria (RIA)
Calvaria is one of the best and most promising GameFi crypto projects out there. It is a card game that allows players to get rewards in the form of two crypto tokens for conquering opponents. Calvaria's native token is the RIA token, which is currently in presale, making the token available for possibly the lowest price it will ever be—a strong signal for investors who understand the significance of that statement.
The game is presently having its presale, still in the first stage—a huge opportunity for investors who understand the potentiality of the GameFi cryptocurrency. Immediately the presale spills into the second stage, the RIA tokens' value will surge immensely, and the gain will increase simultaneously.
Investors looking to put their money into an appreciating asset should consider investing in this project because there is a consistent trace of value increase that is not going away anytime soon. When it goes through different stages, RIA will increase further. And when the presale comes to an end, RIA tokens are assured of a place in exchange listings. Players will get two tokens as rewards.
The other token is known as $eRIA. The game's card-levelling system necessitates players to improve their cards, represented by characters that have distinctive and mind-blowing traits. Players can get peculiar cards and power-ups to fuel their decks while implementing schemes to overcome opponents. The game ensures players can combine cards of equal strength to purchase higher-level cards.
The Calvaria Telegram channel is where the game communicates all of its advancements and token-related news.
Players can gather the special resources offered by Calvaria, use them to advance in the game, or sell them to other players. Selling the resources and tokens on secondary marketplaces is the third alternative. Players are rewarded by winning matches and putting in more time playing.
Tokens from the RIA can be used for governance and staking. Investors have the option of locking up their tokens in exchange for daily prizes and the chance to vote on the platform's destiny. Each voter's weight in Calvaria is based on the number of tokens they possess.
Players will be happy to learn that both of the tokens have 0% sales tax because the game necessitates regular card purchases for players to advance in the game. According to the whitepaper, there are 1 billion Calvaria tokens in circulation. Only 30% of the total quantity has been designated by the game for the presale.
300 million tokens, or 30% of the supply, will be made available during the presale. Because RIA tokens are a token for the future, investors with a deep understanding of the market's trajectory would jump on them without hesitation.
Sandbox (SAND)
Sandbox is a metaverse game built on the Ethereum blockchain. The platform provides many NFT-based protocols in this virtual setting via SAND, the native cryptocurrency. The ERC-20 token SAND fuels the ecosystem and facilitates transaction settlement.
On Sandbox, players can use SAND to purchase, sell, and trade ASSETS – 3D objects representing various virtual avatars such as humans, pets, and tools. ASSETS are formed with ERC-115 smart contracts and are available on the Sandbox marketplace. Notably, ASSETS might include both non-fungible and fungible assets.
SAND, launched by Pixowl in 2011, has a circulating supply of roughly $1.5 billion tokens, accounting for 50% of the entire supply. The network is quite popular and continues to gain new members daily.
Decentraland (MANA)
Decentraland is an Ethereum blockchain-based virtual reality ecosystem. This decentralized initiative lets participants monetize content and services on its digital ecosystem, known as the metaverse. This platform is comparable to The Sandbox because both games allow you to build and commercialize virtual experiences. In Decentraland, however, you must have MANA tokens to acquire land parcels.
In addition, Decentraland users can construct buildings on their virtual properties, play games, host exhibitions, or practice virtual tourism. Importantly, MANA tokens serve as the primary medium of exchange in this ecosystem, enabling all transactions. Additionally, this ERC-20 token functions as the Decentraland governance coin.
Decentraland has also seen some turbulence in the last year. MANA tokens reached an all-time high in November 2021, but their value has fallen. Nonetheless, since its inception in 2018, this coin's value has increased by over 5,000% and is still a great buy with massive potential.
Conclusion
These GameFi cryptos are the future of the cryptocurrency ecosystem and gaming overall. Tokens such as TARO and RIA have shown signs of massive profits for investors as they fused the gaming and cryptocurrency worlds. As an investor, we opine that these tokens should be added to your token portfolio as quickly as possible so you do not miss out on their amazing offers and opportunities.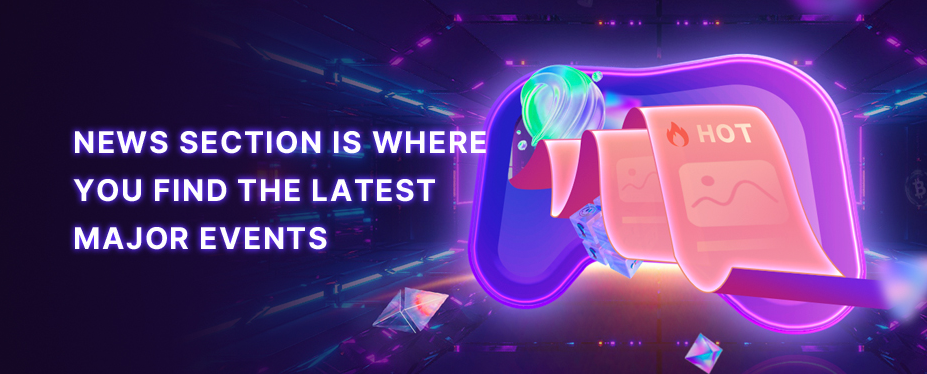 Welcome to P2E GAME
Hearing the echoes from Metaverse.
No corresponding news is found