Are GameFi Communities Superior to DeFi Communities?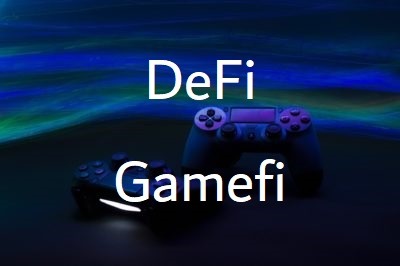 DeFi and GameFi are turning out to be the heavyweights of the cryptocurrency world. While there are creative projects being worked on in several other areas, nothing else is grabbing attention – or venture capital – like those two are.
Both ecosystems have tremendous potential as investment opportunities, but which is best? Each is on a different path. They have evolved differently, are in different places right now, and the future seems much brighter for one than the other.
The differences between GameFi and DeFi
Where DeFi is focused on financial and blockchain technologies, GameFi revolves around video games built on a blockchain. These games focus on combining the many advantages of blockchain technology with the fun and engaging world of video games. GameFi communities are passionate about the web3 space, gaming, and how these technologies will interact to change the landscape of gaming in the future.
That passion is something that is much less prevalent in DeFi. Combine that with the scandals that have rocked the DeFi world this year – Terra, Celsius, and now FTX to name a few – and it is clear why savvy investors see GameFi as a safer harbor for their resources.
The benefits of GameFi communities over DeFi communities
When comparing the GameFi and DeFi ecosystems, their communities are quite different. These differences usually stem from different backgrounds and ultimately, different interests. Most DeFi users have an advanced understanding of cryptocurrency, financial technology, and investing. GameFi users are typically more interested in the gaming and community aspect as opposed to just the financial rewards. That's not to say you can't have both when it comes to GameFi.
There are a few key ways that GameFi communities are superior to DeFi communities, since each community has different demographics, we notice a big difference in the characteristics of its participants.
Utility and loyalty-oriented
First, DeFi communities are primarily profit-oriented, while GameFi communities focus on the advancement of the project as a whole. This is due to the different natures of the communities, with investors joining DeFi for yield farming and profitable opportunities. On the other hand, GameFi users are more focused on the experience and the connections that can be created. These gamers are also focused on the true ownership of the assets they're earning or purchasing in-game.
That's why GameFi communities such as ReadyPlayerDAO are much more player-oriented. Rather than focusing on profit, the community prioritizes providing resources, high-quality content, and ultimately advancing GameFi as a whole.
While both groups want to make a return on their investment, GameFi participants are more likely to HODL or donate their earnings back into the project they're playing. Yield farmers in DeFi are often quick to sell as soon as they make a profit, leading to less stability in prices.
Additionally, the gaming space is shifting away from what was called play-to-earn (P2E), which looked a lot more like DeFi than gaming, and more towards games as we know them more generally. This shift is aimed to make the space more sustainable and gameplay focused rather than token & return focused.
More decentralized
While DeFi communities tend to be more centralized, GameFi communities are more decentralized. This is due to the fact that GameFi communities are built around many smaller video games spread out in the space as opposed to financial applications and dApps the majority of traders are using. The decentralization leads to a smaller, community-driven development process, as well as a higher level of security.
Lower risk
Investing in DeFi protocols is often seen as high risk with the potential for high rewards. However, since GameFi communities don't tend to be focused on yield farming, the risk is lower. This makes them more attractive to those who want to get involved in cryptocurrency but are put off by the risks associated with DeFi. If you invest over the long term on projects that you believe in and have a good team, you're likely to see better returns than investing in the next shiny DeFi object.
Community-focused
DeFi communities are often more exclusive, while GameFi communities are open and welcoming to newcomers.
This is because the DeFi community is focused on financial technology and terminology, while the GameFi community is built around gamesmanship. As a result, DeFi communities are often made up of people with an advanced understanding of cryptocurrency, while, in GameFi communities, the focus is usually on group activities and teamwork.
More democratic and participatory
One of the major ways GameFi communities are different from DeFi communities is the way they involve all their participants in their projects. The interactive nature of games, as well as the tight-knit community of cryptocurrency, combine and result in a strong community spirit. This leads to GameFi being much more democratic and participatory than DeFi communities.
So which is best?
GameFi and DeFi communities have their own strengths and weaknesses. However, the GameFi community is more utility and loyalty-oriented, more decentralized, has a lower risk, and is more community-centric. DeFi communities are intensely focused on making money and investing.
But is one really better? Each community has different objectives and focuses, so it really comes down to what you're looking for.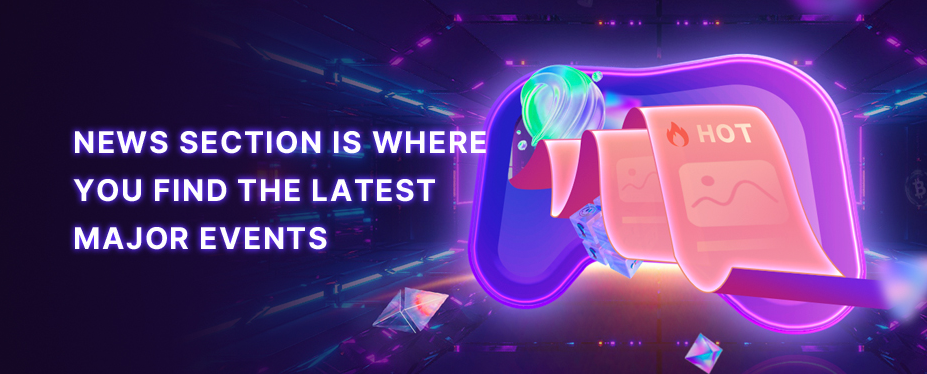 Welcome to P2E GAME
Hearing the echoes from Metaverse.
No corresponding news is found