Soul Breach, a Spanish RPG with NFT and blockchain technology, will be released in 2023
Fran G. Matas 11 days ago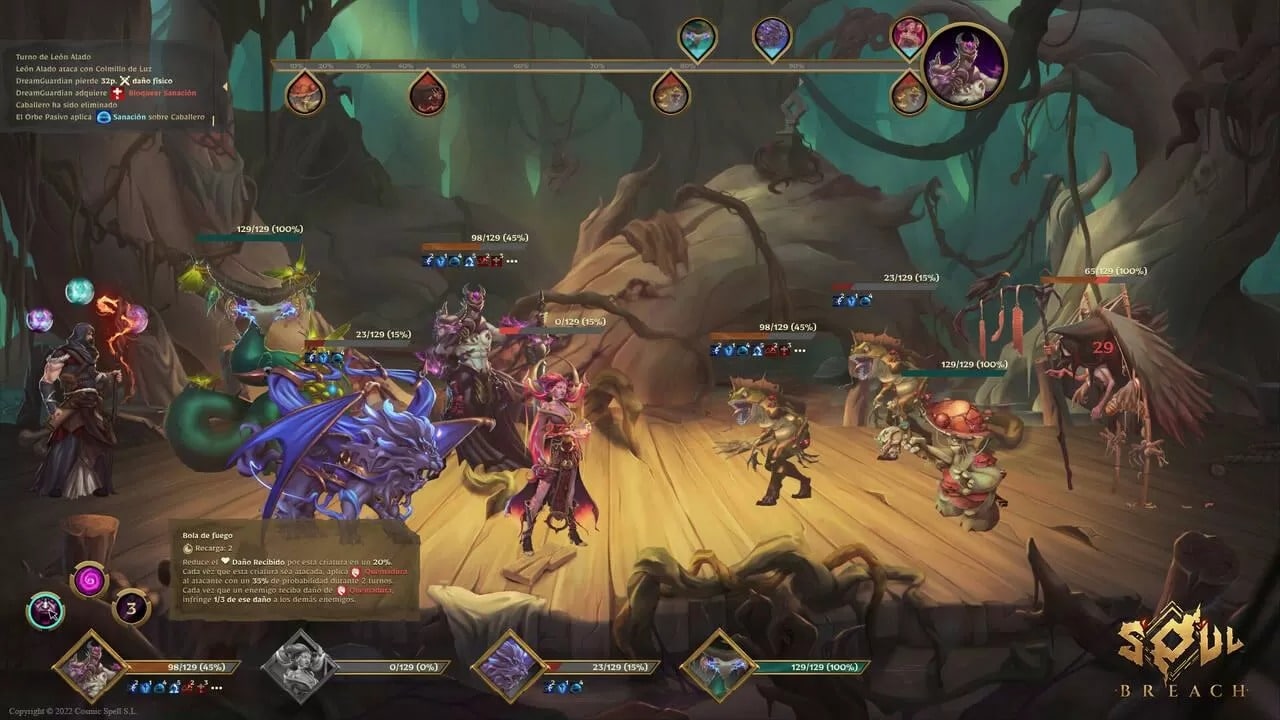 The Valencian company Cosmic Spell Studios has published new materials from Soul Breach , the turn-based RPG play to earn that uses technology blockchain and NFT . The objective of the Spanish firm, which has been working on the title since January, is obtain investors who become shareholders after having raised €480,000 in a previous financing phase. The title will be released free in 2023 for PC (which store hasn't been confirmed, but Steam, on paper, doesn't support NFT games, though the Epic Games Store does ) and "later on other platforms".
Soul Breach has a medieval fantasy setting where those who play will have to fight for survival, achieving to do so creatures of primordial races that fight in turn-based confrontations . On the battlefield, in addition to these beings, a hero will appear who can interact in the dispute at certain times. Los Primordials, which are NFTs, are obtained by opening gems . Users will have to compose a team, evolve it and equip it to participate in PvE challenges and against other players "in an environment designed to be able become an eSport ", they say from the Spanish study.
The creators promise "a metaverse"
The plot synopsis of the title places players in "a universe in which the gods have abandoned the world to its fate and in their absence, the primordial races have begun a war that threatens all creation." The press release continues: "Now the primordial beings fight each other to enslave and subjugate the creatures of other worlds . When a primordial is destroyed, its immortal spirit travels to your world by entering a gem, from which No primordial can break a gem, but some mortals who are born with 'the gift' can break them and this ritual allows them to take control of the released primordial, forcing him to fight even against his own race."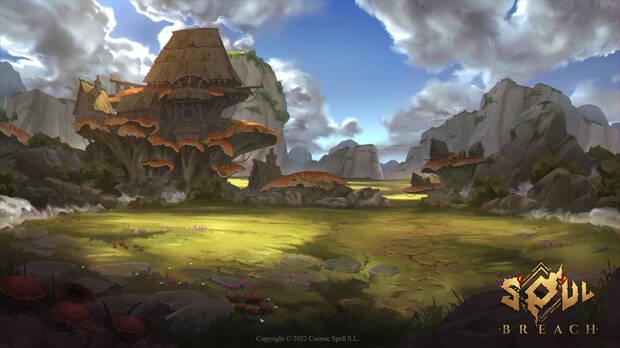 The developers promise that the game will have updates after launch such as the implementation of a guild system, cooperative options "and even a metaverse where this world is located" . Héctor Fuentes, CEO of the studio, promises that some players will be able to earn money with the title: " Soul Breach has been conceived looking for the perfect union between a strategic RPG and Blockchain technology. Players can get the actual digital ownership of the collectibles that they acquire by playing, in the form of NFTs.Thus , along with internal rewards in $ANIMA, the token of the game , a source of income for the players becomes possible".