MARKET CAP :
$5,607,185,562,796.5
NFT Volume(7D) :
$69,323,434
(
#IDO
#GAMEFI
#BLOCKCHAIN GAMES
#NFT COLLECTION
)
REGISTRATION PROGRAM FOR NEW COMMUNITIES AND GUILDS AT CATVENTURE IN THE MULTIVERSE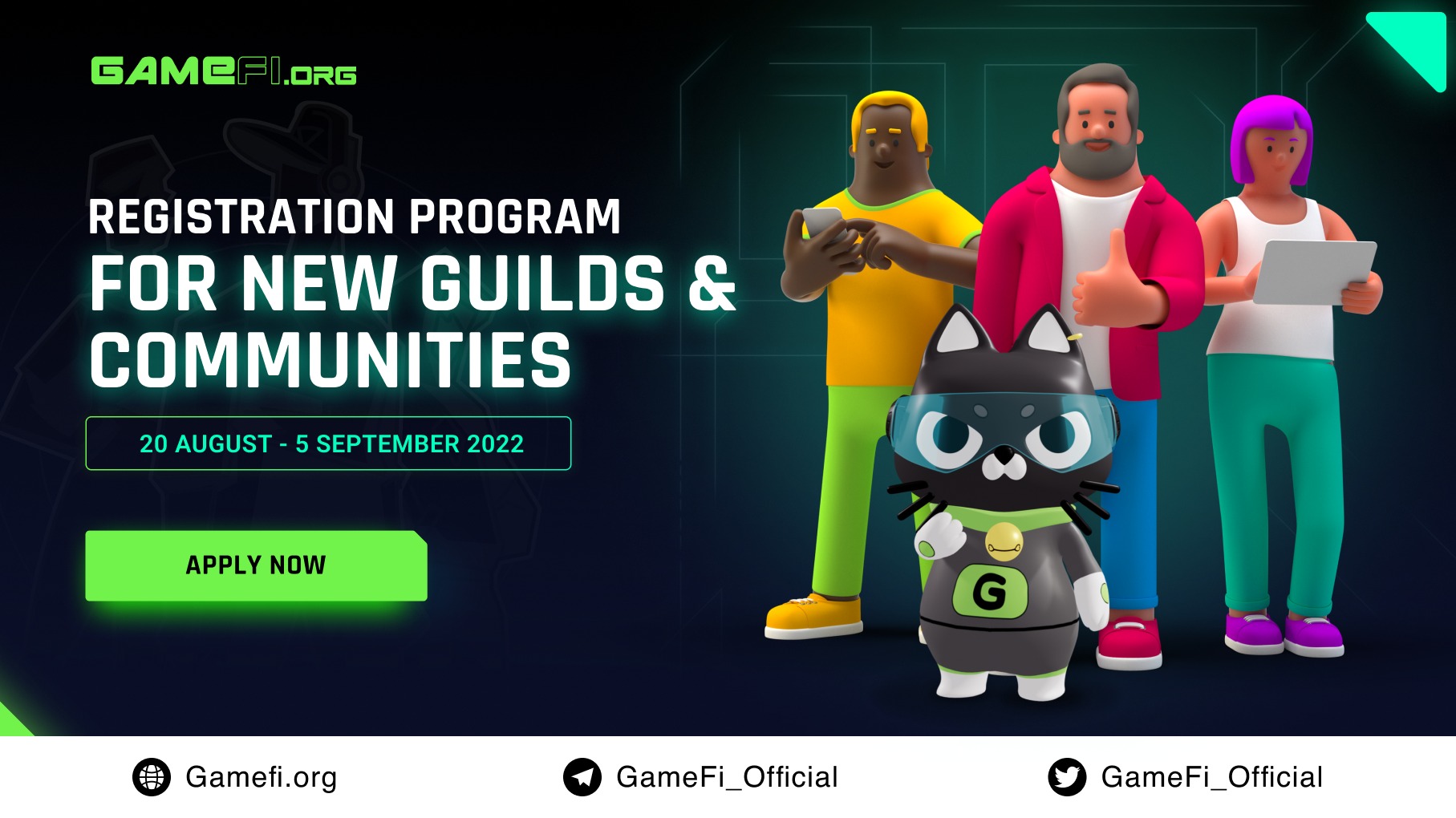 Happy Gamefiversary is an explosive campaign that GameFi.org team put a great effort into and is receiving a lot of positive reception and cheers from the public. So far, we have constantly received many requests to join from new communities and guilds. Hence, the Registration Program for New Communities and Guilds was launched to help newcomers join this race.
We always welcome new guilds and communities to jump in. Throughout the adventure, guilds or communities that attain an excellent performance can strike up a future community partnership with GameFi.org.
EVENT INFORMATION
Let's unveil what will be appeared in the online adventure at GameFi.org:
Event name: Catventure in the Multiverse
Players who join the Event: Catstronaut
Guild/Team/Community joining the Event: Space Clowder
Leader of each Space Clowder: Catmander
Each Game and Metaverse project in the Event: Universe
Points earned in the adventure: Gafish
🎊 Check out event page now: https://gamefi.org/happy-gamefiversary
REGISTRATION FOR REFERRAL LINK
We are open to the application of communities and guilds who would like to join the event as a Catmander and lead your Space Clowder to explore the multiverse.
👉🏻 Apply HERE: https://gamefi.typeform.com/communityguild
BENEFITS FOR COMMUNITY & GUILD OWNER
Showcase your logo community on our event page
Increase brand exposure to 1 million users across GameFi.org platform
Future community/guild partnership with GameFi.org
Spark joy in your community and strengthen the connection between members.
About GameFi.org
GameFi.org is a one-stop destination for Web3 gaming. We aim to build digital communities and manage virtual economies for mainstream adoption. GameFi.org offers a suite of solutions covering the entire games and gamified projects lifecycle, following a vision of one digital platform, one virtual identity requiring zero blockchain knowledge. Visit https://gamefi.org/ for more information.
Twitter | Telegram Channel | Main Chat | Discord | Facebook | LinkedIn | YouTube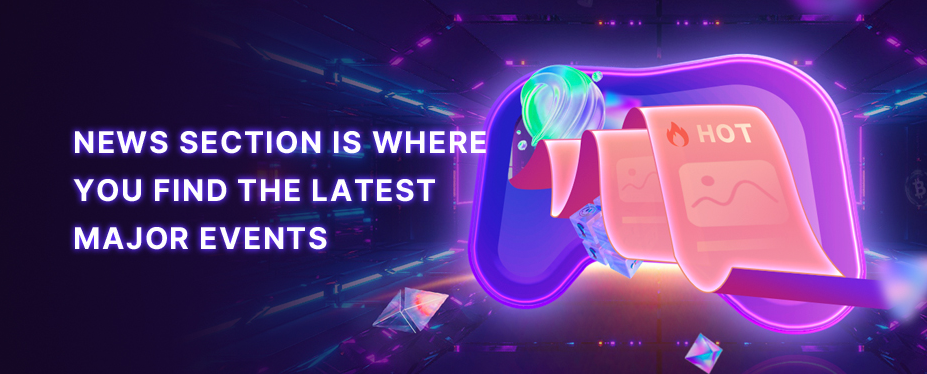 Welcome to P2E GAME
Hearing the echoes from Metaverse.
No corresponding news is found