Sports-specific NFT electronic market "DAZN MOMENTS" to lift the ban on buying and selling functions between users this fall
Noah Sakamaki 2 months ago
To start secondary distribution function
Sports video distribution service "DAZN" and mixi, Inc. announced on the 29th the release of a secondary distribution market in the sports-specialized NFT (non-fungible token) marketplace "DAZN MOMENTS" jointly handled. We aim to offer it in the fall.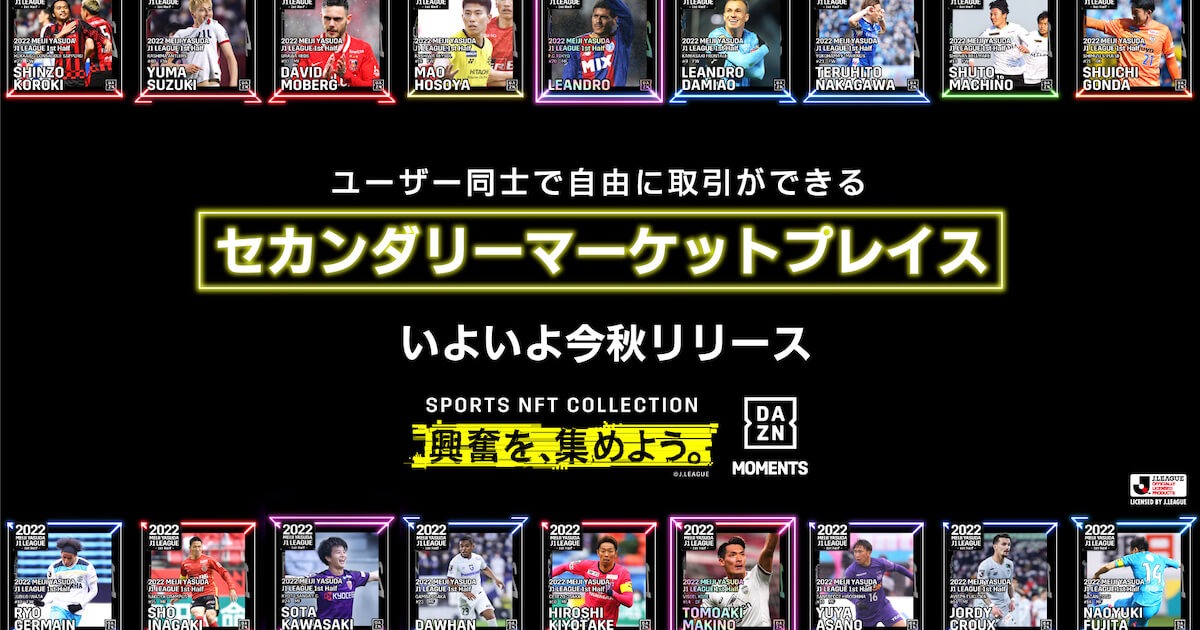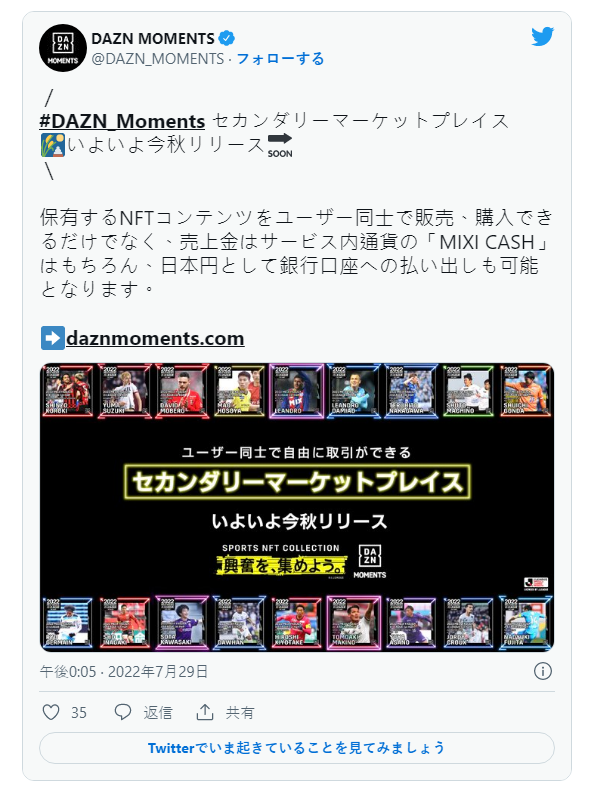 The official name of the secondary distribution market is "secondary marketplace". It will be possible for users to sell and purchase NFTs among themselves.
In the long term, we expect to provide not only secondary distribution of NFTs but also services to enjoy communities among users. In addition, we plan to start a function to convert sales proceeds into "MIXI CASH" or Japanese yen and pay out to bank accounts.
What is DAZN MOMENTS?
DAZN MOMENTS is an NFT electronic marketplace launched in March 2010. It is a service that allows you to collect NFT super plays and memorial scenes of various sports.
The NFT platform itself is a partner of mixi, and utilizes the cutting-edge technology of Dapper Labs, which handles "NBA Top Shot" and others. It is based on the blockchain "Flow" specialized for NFT, and the core sports content of NFT is provided by DAZN.
Currently, the video content of professional soccer players licensed by the J League is the main content. Special products are planned to be sold even before the "Secondary Marketplace" is offered.