MARKET CAP :
$5,607,185,562,796.5
NFT Volume(7D) :
$69,323,434
(
#IDO
#GAMEFI
#BLOCKCHAIN GAMES
#NFT COLLECTION
)
Flow blockchain resilience amid global NFT decline in Q2 2023
Flow blockchain defies global NFT decline, showcasing impressive growth and resilience in Q2 2023.
In the face of a global decline in NFTs interest, Flow (FLOW) blockchain intriguingly showcases growth and resilience, navigating the wave of Q2 2023 with a blend of remarkable achievements and challenges.
Data from DefiLlama shows that NFT volume has fallen to two-year lows, with OpenSea, remarked in purple, affected the most. Blur, shown in yellow, received significant interest from NFT traders at launch but has also since seen a dramatic decline in volume.

Source: DefiLlama
However, according to a DappRadar report, Flow's daily unique active wallets (UAWs) rose to an average of 13,169 in Q2 2023, a 1.5% increase from Q1 2023. This reflects an expanded user base, greater engagement, and increased transactional efficiency.
However, the Flow ecosystem wasn't immune to the global contraction in the NFT market, as it grappled with a 26% decrease in NFT UAWs from 6,294 in Q1 2023 to 4,665 in Q2 2023. The same period saw a 39% drop in trading volume from $23.5 million to $14.4 million.
Yet, amid these challenging dynamics, Flow demonstrated adaptability by launching Doodles 2, an innovative initiative that further solidified its cross-chain relationship with Ethereum.
Sports and Gaming
Unsurprisingly, NBA Top Shot and NFL All Day emerged as leading NFT marketplaces on the Flow blockchain.
NBA Top Shot, offering officially licensed NBA collectibles as NFTs, drew over 1.5 million individuals to the Web3 platform, contributing to 54% of the market share.
A table of the top NFTs by the unique number of traders puts NBA Top Shot in the fourth spot across all NFTs tracked by DappRadar.
Source: DappRadar
Similarly, NFL All Day stood firm with a trading volume of $2.4 million, despite being off-season. According to reports, these marketplaces have significantly grown Flow's influence in the NFT market, attracting major brands and developers.
Amid a challenging NFT market, sports-related NFT collections thrived on the Flow blockchain, with LaLiga Golazos, UFC Strike, and FanCraze recording impressive trading volumes. This trend underscores a growing interest in sports-related NFTs, revolutionizing sports memorabilia and providing fan engagement and revenue opportunities for teams and leagues.
Flow continued to expand its horizons on the gaming front, including introducing an advanced SDK for the Unity game-building tool. This development and the success of Joyride's various Blitz games highlight Flow's expanding functionalities and use cases within the gaming industry.
DeFi Surge
Interestingly, while not traditionally known for DeFi, Flow witnessed encouraging developments in this domain in Q2 2023. Despite experiencing a 9.5% drop in total value locked (TVL), Increment Finance saw DeFi lending surge 100%, reflecting the growing interest among Flow users in decentralized lending solutions. With 70% of Flow tokens staked across 445 nodes and 45,409 delegators, Flow showcases a resilient and user-focused ecosystem.
Despite a slight downturn in NFT sales and trading volume, Flow demonstrated its capacity to innovate and adapt.
Flow Token Performance
As of press time, the price of Flow stands at $0.59, demonstrating a gain of +3.31% in the past 24 hours and a +13.17% rise over the past 30 days.
Flow
From a broader perspective, Flow has experienced a significant -67.63% drop over the last year.
Its current price also stands starkly lower than its All-Time High (ATH) of $43.85, reached on April 19, 2021, marking a -98.65% decline from ATH. Although Flow has navigated through a series of ups and downs, these statistics signify that the token has a long way to go to reach its previous highs.
Still, from supporting large-scale, complex communities tied to blue-chip brands to fostering new partnerships with established Web3 brands, Flow is quietly establishing itself as a persistent player in the space.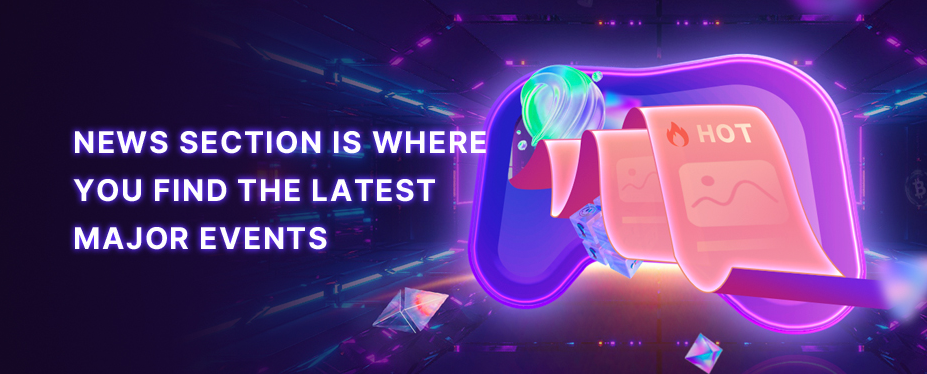 Welcome to P2E GAME
Hearing the echoes from Metaverse.
No corresponding news is found