MARKET CAP :
$5,607,185,562,796.5
NFT Volume(7D) :
$68,486,393.7
(
#IDO
#GAMEFI
#BLOCKCHAIN GAMES
#NFT COLLECTION
)
Metaverse virtual properties have seen over 90% decline in the past year; is the fad finally fading?
A while ago, the Metaverse was heralded as the next digital frontier. However, the once-celebrated virtual reality faces significant challenges, and its future hangs on a thread.
Looking at recent figures, it is apparent that interest in the possession of virtual lands and assets has diminished dramatically. Revenues have nose-dived coupled with a shrinking number of active traders, and the future of the metaverse appears increasingly uncertain.
A study by CoinGecko which was published a few days ago shows that popular metaverse properties like Otherdeeds, The Sandbox, Decentraland, Somnium and Voxels have depreciated significantly between January 1, 2022, to May 24, 2023.
In retrospect, one could be right to think that the hype surrounding the purported future of the internet was premature because, looking at these stats, there is an indication of a bubble burst.
The Report by CoinGecko indicates that popular metaverse properties, including those found in Otherdeeds, The Sandbox, Decentraland, Somnium, and Voxels, have suffered significant losses (over 90% depreciation) in value over the past year.
Specifically, Otherdeeds by Otherside, which once sold properties for 5 Ether, is currently selling at 1.09 ETH (78.2% decrease), while The Sandbox and Decentraland properties are also down by 89.76% and 87.88%. Additionally, Voxels, which has the cheapest virtual properties in the metaverse (0.16 ETH), has a 93.8% loss, as well as Somnium.
To quantify the extent of this decline, recall that at the peak of the NFT bull market, metaverse lands cost up to 7.50 ETH. This was the floor price of Otherdeeds, which traded at 7.50 ETH on May 1, 2022. Also, the second most expensive collection at that period was Somnium, which traded a piece of virtual land at 6.05 ETH at the start of 2022.
Decentraland had the third most expensive collection in 2022, at 5.24 ETH. This was followed by The Sandbox and Voxels, trading at 4.20 ETH and 2.59 ETH, respectively.
In 2023, things have taken an ugly turn as floor prices drop drastically. Recent reports also reveal that a mere 20-30 people buy and sell property weekly in Decentraland. Looking at the millions of dollars traded by thousands of enthusiasts daily between late 2021 and early 2022, one could imagine how the virtual real estate market is spiralling downward.
What is the cause of this Metaverse decline?
There are quite many factors contributing to the decline of the digital realm. Recently, there were reports that Meta pivoted away from its metaverse ambitions which led to a broader decline of enthusiasm around virtual worlds and raised critical questions about the concept's viability.
The metaverse was once considered a goldmine for tech companies, investors, and users. In this connection, industry players like Meta invested heavily in developing virtual reality (VR) and augmented reality (AR) technologies. Still, after a series of losses from the experiment, it had to make a U-turn.
That move raised concerns about the long-term value of such investments and called into question virtual worlds' sustainability as a revenue-generating model.
Additionally, the emergence of Artificial Intelligence, now widely regarded as the 'New Frontier' has not helped matters. Google, Apple, and Amazon now prioritise AI-driven innovations, and it has begun to permeate various sectors, from healthcare to finance.
This broad range of applications lends AI an edge over virtual reality, which remains confined mainly to gaming and entertainment. As the metaverse's star fades, artificial intelligence is emerging as a frontrunner in the tech race.
What next?
Just as mentioned above, the decline of Decentraland and Meta's covert withdrawal from metaverse plans paint grim pictures of the future of virtual worlds, and with AI gaining momentum, the metaverse may struggle to remain relevant, at least in the short term.
As interest in virtual real estate plummets and AI takes centre stage, companies that once championed the metaverse may need to reevaluate their strategies and explore alternative opportunities as what was once a symbol of boundless digital potential now faces an uncertain future.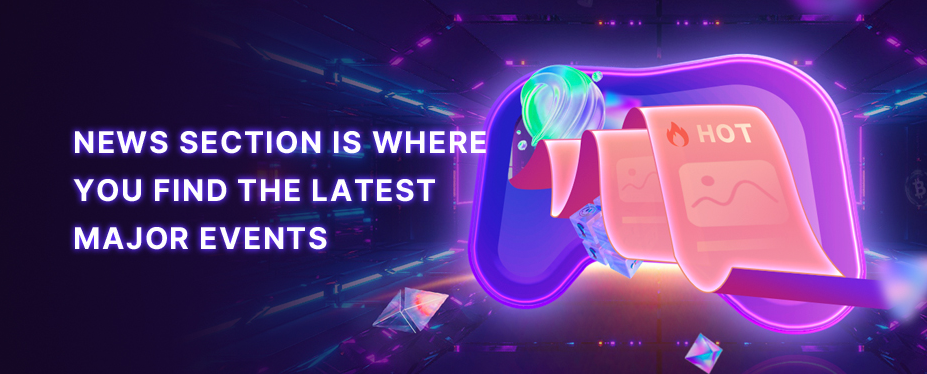 Welcome to P2E GAME
Hearing the echoes from Metaverse.
No corresponding news is found