MARKET CAP :
$5,607,185,562,796.5
NFT Volume(7D) :
$69,323,434
(
#IDO
#GAMEFI
#BLOCKCHAIN GAMES
#NFT COLLECTION
)
Weekly Overview: What Happened in GameFi, NFTs, and Metaverse This Week? [February 24–March 3]
We collect this week's highlights on NFTs, play-to-earn, and metaverse which are the main topics we hear more and more details about every day.
For those who do not want to miss the most influential news about the industry among dozens of news, we have compiled the top five of the week for you.
Yuga Labs is Releasing the Bitcoin-Based NFT Collection

Credit: Mundissima/Alamy
The company behind Bored Ape Yacht Club (BAYC) made a new move in the field of NFT. Yuga Labs, which is often mentioned its name with Etherum-based NFT collections, is preparing to produce a Bitcoin-based NFT collection.
In addition, Yuga Labs's TwelveFlod project will be an NFT collection based on the Bitcoin-based Ordinals protocol, whose popularity expands around the crypto world every day.
The TwelveFold collection will consist of 300 different parts. Yuga Labs said in the statement that these NFTs will consist of 3D elements as well as hand-drawn pieces.
The announcement of the project was made on Yuga Labs's tweet dated 28 February. The Auction is expected to be held next week. Yuga Labs also stated that they will share a statement 24 hours before the auction.
New Product Combining NFT and Artificial Intelligence from Binance: Bicasso!

Credit: Coincu
Chanpeng Zhao (CZ), CEO of Binance, the world's largest cryptocurrency exchange, introduced Bicasso, a new NFT-focused artificial intelligence (AI) product.
CZ, the popular CEO of Binance, introduced Binance's new artificial intelligence-based NFT profile photo generator in a post which published on his Twitter account on March 1. Announcing that the creator named "Bicasso" is already in beta version, CZ also stated that a total of 10 thousand printing rights are offered for users to experience for free. He has also requested that users who have tried the generator share their NFTs with him.
Like DALL-E or Midjourney, Bicasso is similar to AI art platforms where users can type a creative prompt to create a unique image or upload an image to adapt it. Users can then mint their images as NFTs on Binance's own BNB network.
Unity Adds MetaMask and Others To Web3 Features
Credit: Unity
Video game development platform Unity has added a number of crypto platforms for its users interested in Web3 technology. MetaMask stands out among them.
Unity announced today that it has launched a new page under a new decentralization category featuring vetted crypto platforms in its asset store to support developers who want to combine decentralization with their projects.
In addition to adding SDKs for blockchains such as Solana (SOL) and Tezos (XTZ), the Immutable X developer platform has also been prepared for those who want to create Web3 games on the Ethereum blockchain.
Crypto wallet provider MetaMask is also one of 13 platforms in the store with a Software Development Kit (SDK) added to help developers connect users' MetaMask wallets to any game developed on Unity.
Mastercard Launches Debit Card with Crypto Exchange Bitso Collaboration

Credit: Cryptotimes
Bitso, one of the leading crypto exchanges in Latin America, launched a debit card in cooperation with Mastercard. The card can be used in Mexico at this stage.
Bitso received some feedback by making the card available to a group of customers in November. Now, it has started a phased trial period for more than 100 thousand users who have requested cards.
Bitso is of Mexican origin and operates in Argentina, Brazil and Colombia. In total, the exchange has more than 6 million users and 1,500 corporate customers.
Thus, Bitso joins Mastercard's Latin American partnerships, which include Binance, Belo and Buenbit.
News began to spread that Mastercard was backing down against the crypto ecosystem. However, during an interview with CoinDesk, the company stated that it will continue to work with crypto partners despite the negatives in the market.
Last September, Bitso enabled its users in Argentina to make payments in Argentine pesos, digital dollars, bitcoin, ether and DAI units with a QR code.
'Major League Rugby' Signs Partnership Deal with OVAL3

Credit: cryptoast
OVAL3, one of the leading brands in the fantasy rugby genre, today announced Major League Rugby's (MLR) "Exclusive NFT Fantasy Game". North America's premier rugby league MLR began its sixth season on February 17.
OVAL3 also plans to acquire MLR's exclusive NFT and Fantasy licenses to offer world-class immersive experiences and Web3 engagement to rugby's rapidly growing North American fan base.
OVAL3 will draw significant gains from other fantasy rugby games around the world, notably the Ligue Nationale de Rugby (French League) to create the first official fantasy game of the MLR. This will provide fans and players with a unique and immersive experience that will connect rugby with NFTs. The Play & Own model will be treated in a similar way to today's games.
The official MLR Fantasy NFT game is expected to launch in the middle of the 2023 MLR season. Players and fans will be allowed to form teams with players from both the French and American leagues.
OVAL3 paves the way for a unique gaming experience by providing greater freedom of choice and strategy for different users. They are currently in negotiations with other major rugby leagues that want to be involved in the project.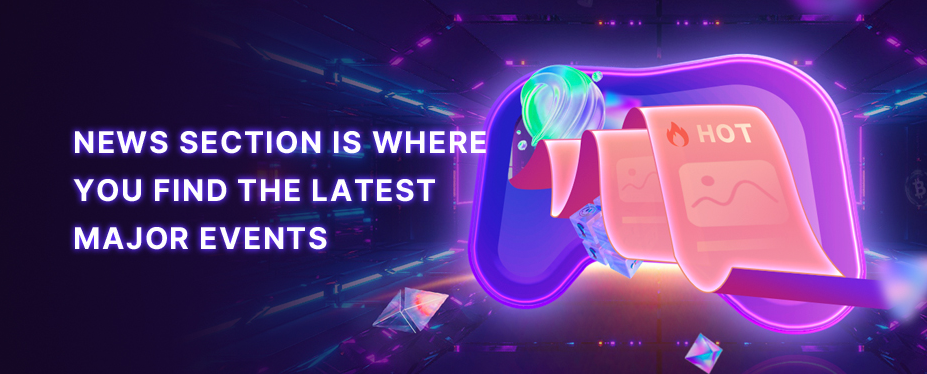 Welcome to P2E GAME
Hearing the echoes from Metaverse.
No corresponding news is found