Weekly Overview: What Happened in GameFi, NFTs, and Metaverse This Week? [February 10–17]
We collect this week's highlights on NFTs, play-to-earn, and metaverse which are the main topics we hear more and more details about every day.
For those who do not want to miss the most influential news about the industry among dozens of news, we have compiled the top five of the week for you.
New Lamborghini NFT Collection Launches on MarketPlace 'VeVe'
Credit: VeVe
NFT marketplace VeVe launches digital collections of Lamborghini on February 19.
NFTs to be released will include the user-acclaimed Huracán STO model. NFT collectors will be able to display their purchased NFTs in the app's virtual showroom.
In addition, the project is also supported by AR, meaning users will be able to share on VeVe's social media space and use augmented reality (AR) to drive their cars on the streets of the world.
The interest of automobile brands in NFT and metaverse continues.
Last year, McLaren and Alfa Romeo also conducted their first NFT trials. In January, Porsche released the NFT of the legendary 911 model, which was subjected to harsh criticism from the creators for its appearance. Lamborghini has also released Epic Road Trip NFTs before.
VeVe co-founder Dan Crothers told CoinDesk:
"Owning, or even simply driving, a Lamborghini is a dream of many. The great thing about our community of passionate collectors is that they just love collecting, but we also hope this will inspire car enthusiasts to jump into the digital collectibles world, too."
'Ordinals Protocol' Peaks Bitcoin Block Sizes
Credit: Matt Kane (Right Place & Right Time)



Block size data from Blockchain.com revealed the Bitcoin block size jump from early February 2023. In the weeks following the launch of Ordinals Protocol, it has grown to over 2MB.
Bitcoin's average block size exceeded 2.5 MB with the release of NFTs protocol queues in January 2023.
As Cointelegraph previously reported, participants in the Bitcoin mining ecosystem earned over $600,000 from Ordinals, called Bitcoin-based NFTs.
Ordinals isn't actually the first NFT project to be linked to Bitcoin. Counterparty launched in 2014 and Stacks projects launched in 2017 are some of them. However, the main thing that distinguishes Ordinals from others is that it is registered with the satoshi, the lowest value unit of Bitcoin, without the need for a sidechain or token. being registered.
It is noted that since Bitcoin Ordinals launched, the network has reached a record 44 million non-zero addresses, according to data from Glassnode. It was also found that Ordinals are competing for block space demand, but have not yet significantly impacted network fees.
Glassnode describes Ordinals as a new and unique moment in Bitcoin history.
Binance-backed Web3 Game Studio 'Unagi' Raises 5 Million Funds
from teg6



Web3 Game Startup Unagi announced that it has raised funds for the development of "Ultimate Championship", which was produced with Web3 technology. Unagi has raised $5 million in a game development round led by Sisu Game Ventures.
The number of sports NFT projects is increasing day by day. Founded in 2021, game studio Unagi develops integrated games with Web3 technology. His latest project is the free-to-play "Ultimate Champions". The game is reminiscent of nostalgic football card games and includes players' NFT cards.
The most striking feature of Unagi is that it is supported by Binance. Binance has also confirmed its plans to add Ultimate Champions on the Binance-led BNB Chain.
Web3 security startup Stelo Labs raises $6 million led by Andreessen Horowitz
from webrazzi




One of the biggest prejudices of users in the Web3 world is security concerns. After hacker attacks, large amounts of losses can be experienced. Stelo Labs is trying to prevent harmful transfer transactions, phishing and social engineering for Ethereum-based users.
In the last round, in which the venture received an investment of 6 million dollars, OpenSea Ventures, Xoogler, Pear VC, First Round Capital and Homebrew were among the participants.
The initiative actually serves to make a kind of risk assessment. That is to say that it runs the most popular signature types or transaction contracts on its engine to help determine whether a transaction is a low, medium, or high risk. However, Stelo Labs is giving people information so they can understand what they are signing instead of telling them what to do.
Stelo, which is currently focused on Ethereum, aims to operate on EVM-compatible chains as well.
According to the statements made by co-founders Ben Scharfstein and Aman Dhesi, Stelo will release an embedded version of its API in the coming period. In addition, the initiative aims to make Ethereum transfer transactions human-readable.
The startup, which launched the Stelo extension in September, allows users to protect their wallets against scams and phishing. Stelo Labs, which managed to protect thousands of wallets with this extension, has secured a total of 100 million dollars.
Blur CEO wants NFT creators to block OpenSea
The NFT market has been the scene of a battle between OpenSea and Blur for a while. Lately, the CEO of Blur, nicknamed "Pacman" has opened a new chapter in his fight with OpenSea, the largest NFT marketplace, with a blog post he wrote. The CEO of Blur wants NFT content producers to block OpenSea.
While OpenSea's "creative fees" were not a problem for creators at first, they have now become a hot topic in the industry. Creators currently do not have a chance to earn royalties on both Blur and OpenSea. According to the penned blog post, full royalties can only be obtained on a single platform due to the policies of the marketplaces.
OpenSea created a tool this past November so that people who produce their new collections can learn and enforce their copyright on-chain. The code in smart contracts is restricted to marketplaces that pay creator fees. OpenSea also shared that its creators earned $1 billion in royalties.
Blur quickly rose to become the second most-traded marketplace among Ethereum-based NFTs.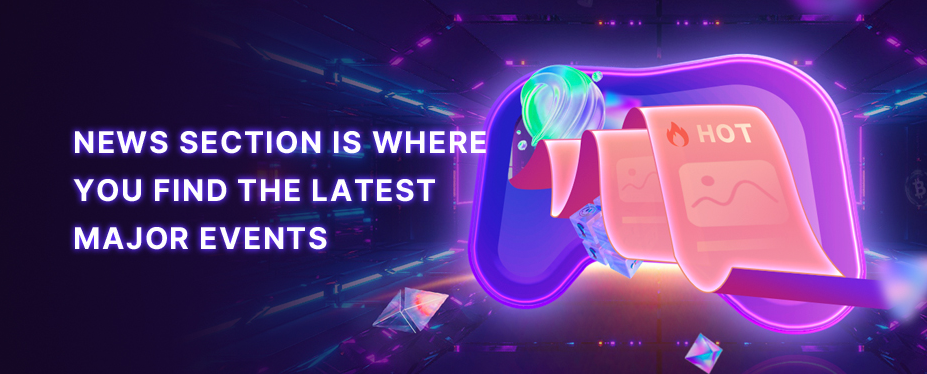 Welcome to P2E GAME
Hearing the echoes from Metaverse.
No corresponding news is found