[MetaSpets] 2 MORE DAYS TO STAKE AND BECOME A POWERFUL LANDLORD OF METASPETS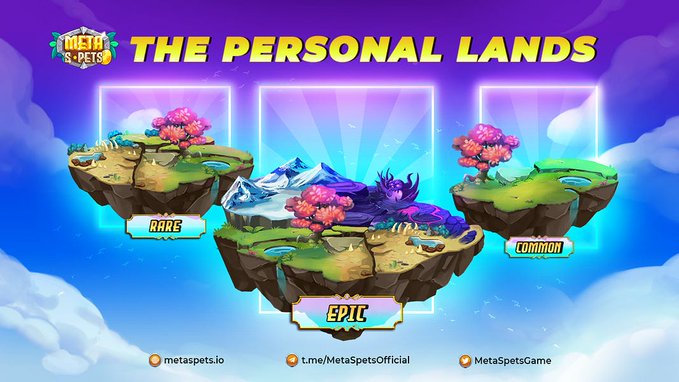 🔆🔆 2 MORE DAYS TO STAKE AND BECOME A POWERFUL LANDLORD OF METASPETS 🔆🔆
Landlord is the ruler of a land and everything is run separately on each land. The better the Landlords' strategy, the more crowded and lively the land is, resulting in the best passive incomes.
The following are the benefits that Landlords have:
💎 The Landlord will receive a corresponding amount of token equal to the amount of all their residents earned.
💎 Gifts for Landlords: SS Egg shards, Orb, fusion material.
💎 Able to upgrade the land to increase the MSPc for Landlords and their residents, increasing the drop rate of items from land hunting.
🔥 Learn more about how to become a Landlord here: https://bit.ly/3KAVJgJ
⏰ Staking Time: 9AM (UTC) 27th July - 9AM (UTC) 10th August, 2022
_________
MetaSpets will not let you down! #MetaSpets #Meta #GameFi #PlayToEarn #MSP #Metaverse
Join our communities:
Website | Telegram | Telegram Announcements | Facebook | Twitter | Discord | Youtube | Substack