MARKET CAP :
$5,607,185,562,796.5
NFT Volume(7D) :
$69,323,434
(
#IDO
#GAMEFI
#BLOCKCHAIN GAMES
#NFT COLLECTION
)
Centaurify and Universal Music Group Expand NFT Partnership With Eurovision 2023 Digital Collectibles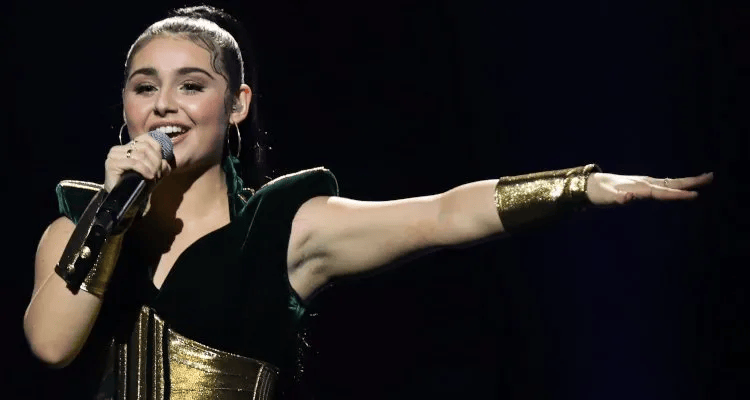 Eurovision 2023 contestant Alessandra performing live. Photo Credit: MandyPettersen
Notwithstanding the well-documented non-fungible token (NFT) sales falloff and the adjacent "crypto winter," Universal Music Group (UMG) is rolling out "exclusive digital collectibles" for Eurovision competitors ahead of the 67th annual event.
Hilversum, Netherlands-headquartered Universal Music outlined its latest NFT plans in a joint release with Tallinn, Estonia's Centaurify. Late March of this year saw the major label and the "web3-based music marketplace" unveil a tie-up under which Centaurify would host UMG artists' aforesaid digital collectibles.
Some of these virtual items are tied to contests, music releases, exclusive communities, and other benefits, the involved companies have disclosed, noting also that the collectibles' appearance will change in tandem with the commercial showing of the songs to which they are connected.
A track with one million total streams (seemingly across all services) will coincide with an "orbit" collectible, for instance, shifting to "lunar" at 10 million streams, to "solar" at 50 million streams, and so forth until changing to "supernova" at 500 million streams.
UMG (which has partnered with a number of different NFT platforms) and Centaurify previously dropped 3,333 trophies, and the free items at hand were according to the businesses "completely minted out in a few hours." Meanwhile, the Universal Music trophies in question are said to afford holders "presale rights to all future artist drops," among other things.
Included within these future artist drops are paid NFT releases from Eurovision 2023 competitors (and UMG-signed acts) Loreen and Alessandra, the companies announced today.
Under the union, Stockholm, Sweden-born Loreen (who won Eurovision 2012 and is again representing her home country this year) and Lillehammer, Norway-based Alessandra are poised to debut Centaurify NFTs for their tracks "Tattoo" and "Queen of Kings," respectively. The "exclusive" launches (encompassing 50 collectibles for each artist) are scheduled to go on sale one week from today, when Eurovision 2023 will initiate.
And unlike the above-highlighted 3,333 trophies that were made available for free, these digital items will set diehard fans back 0.02 ETH a pop, or $37.50 based upon the cryptocurrency's present price. Sweetening the pot for prospective purchasers, Universal Music and Centaurify relayed: "If either Loreen or Alessandra wins this year's Eurovision Song Contest, one lucky holder will be chosen at random to receive two tickets to Eurovision 2024."
Finally, in terms of the project's specifics, both tracks have generated north of 50 million streams apiece – meaning that the trophies will adopt the "solar" appearance from the get-go. On the horizon are NFT offerings from K-391, CLMD, and Victoria Nadine, according to UMG and Centaurify.
Despite a dramatic dip in the prevalence of NFTs with limited practical uses, tokens tied to communities, events, and products are still making waves in the music sphere. March saw Ticketmaster take steps to scale up its experimental NFT-gated ticketing concept, and Snoop Dogg that same month co-founded Web3 livestream platform Shiller, through which creators can utilize NFTs to monetize their streams.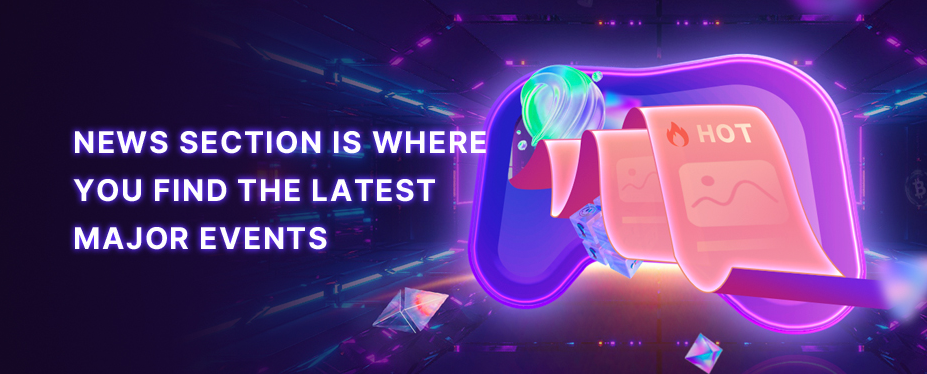 Welcome to P2E GAME
Hearing the echoes from Metaverse.
No corresponding news is found