MARKET CAP :
$5,697,841,644,721.2
NFT Volume(7D) :
$68,403,145.4
(
#IDO
#GAMEFI
#BLOCKCHAIN GAMES
#NFT COLLECTION
)
Metaverse NFT Trading Volumes Soared 277% This Year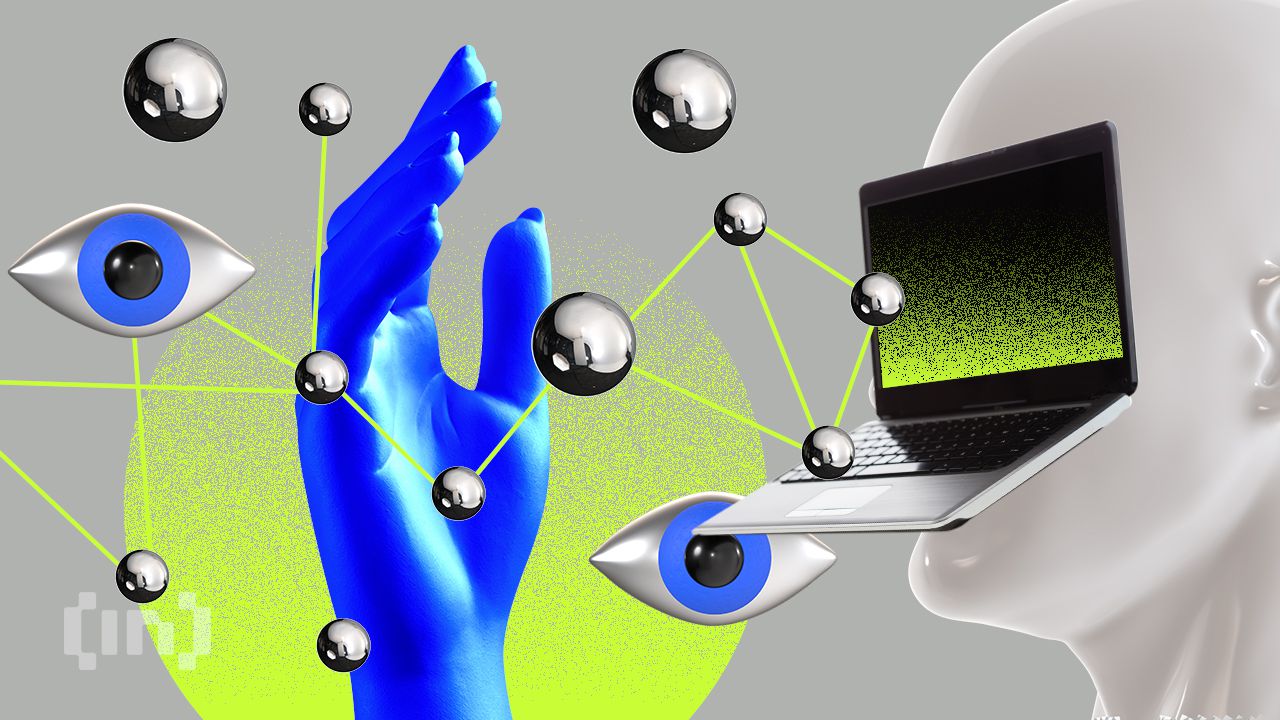 According to DappRadar, Metaverse Ground NFT Trading Volumes Soared 277.12% in Q1 2023 to $311M
According to a recent study DappRadar , in the 1st quarter of this year, there was a sharp jump in interest in lands in the metaverses . NFT trading volumes for virtual land increased by an impressive 277.12% to $311 million.
Blooming lands in the middle of winter
The highest activity in land sales was observed in the popular metaverse Otherside from project Yuga Labs . Its native non-fungible token is Otherdeeds. The trading volume of this NFT was about $222 million.
In February alone, this figure reached $137 million, soaring 200+% compared to January. Much of this growth is believed to have been driven by the news of launch Sewer Pass . As part of this project, users were able to gamify the minta NFT .
In March, Otherdeeds continued to do well. Trading volumes on this platform amounted to $47 million, while generating 95% of all virtual land sales.
One of the leaders of the 1st quarter was also a new project - nbsp; MG Land - nbsp; with an indicator of $ 60 million. The Sandbox registered trading volumes of $3.5 billion. The result of his ongoing competitor Decentraland as of the current state for this year amounted to $ 1.9 billion.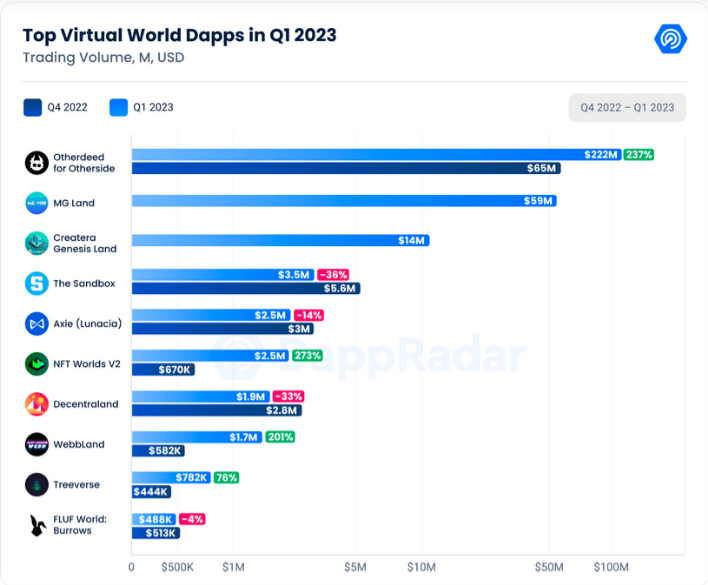 Virtual worlds by trading volume. Source: Dapp Radar
NFT and the fashion world
Also, according to the results of the 1st quarter of 2023, analysts noted an increase in the popularity of luxury fashion brands and their NFT collections in the metaverse.
The most requested collections included Into the Metaverse by Adidas Originals, MNLTH by Nike, Puma and 10KTF. The 10KTF NFT collection accounted for 74% of all NFT trading volumes in the fashion segment. Earlier edition of BeInCrypto said that in November last year, the developer of the 10KTF NFT collection was bought out by the Yuga Labs studio.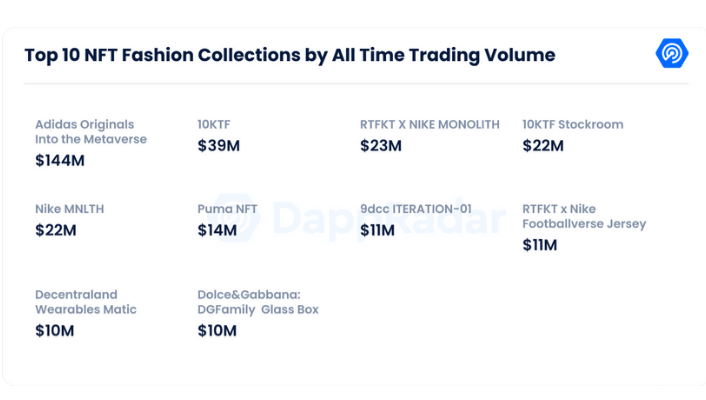 Trading volumes on Decentraland have skyrocketed over the past seven days by 63% to $26,880. This may be due to expectations that high fashion week on this platform will soon open. The event will take place from 28 to 31 March and will feature world-famous brands including Dolce&Gabbana, Tommy Hilfiger, Diesel, Adidas and DKNY.
As it is believed, fashion brands now are actively exploring the digital space of the metaverses in order to attract representatives of the younger generations, such as millennials , who are much more interested in online presentations than events taking place in the physical world.
According to Morgan Stanley, the virtual fashion industry could grow to $50 billion by 2030.
The post-nbsp; Metaverse NFT trading volumes soared 277% this year appeared first on BeInCrypto .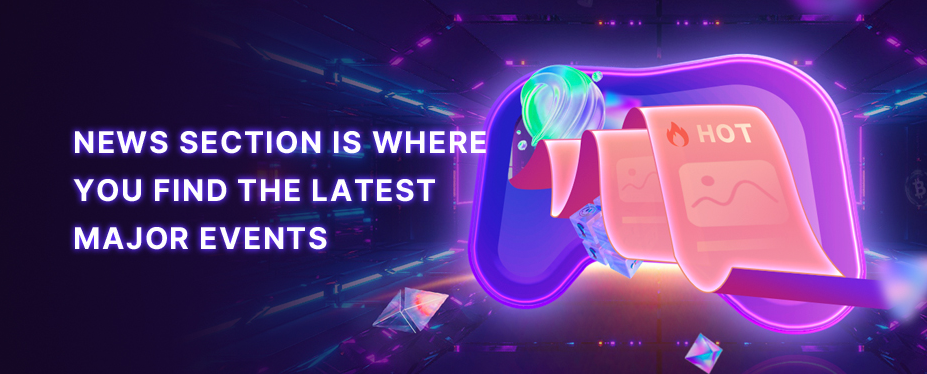 Welcome to P2E GAME
Hearing the echoes from Metaverse.
No corresponding news is found