MARKET CAP :
$5,693,073,937,899
NFT Volume(7D) :
$68,403,145.4
(
#IDO
#GAMEFI
#BLOCKCHAIN GAMES
#NFT COLLECTION
)
The Crypto App X TrustSwap X WiFi Map – $150 Bonus Launchpad Allocation!
Act fast!
This exclusive offer is only available for the first 300 people to sign up for a 1-year subscription to The Crypto App Pro+!
*This section of the blog post will be updated once the 300-person limit is reached.*
The Crypto App is an important part of the TrustSwap ecosystem and has been a valuable resource for supporting our Launchpad partners with marketing and outreach. Now, with the recent launch of The Crypto App Pro+ subscription service, we are excited to extend a very special offer exclusively for $SWAP stakers!
We are offering an opportunity to unlock a guaranteed allocation in the highly-anticipated WiFi Map Launch starting March 30th on the TrustSwap Launchpad.
The first 300 people to sign up for 1-year of The Crypto App Pro+ will get a $150 Bonus Allocation in WiFi Map Launchpad!*
If you have a $SWAP Staking Score of at least 4000, all you have to do is be one of the first 300 people to sign up for a one-year subscription to The Crypto App's new Pro+ service, and you can get a $150 bonus allocation in the $WIFI token offering!
The Crypto App Pro+ is the ultimate combination of insights, analytics, and content to inform your trading and investing decisions in the crypto space and is powered by the leading crypto intelligence providers in the space: IntoTheBlock, TradingView, and Messari.
Pro+ subscribers get all the premium features of The Crypto App with no ads as well as exclusive access to in-depth, cutting-edge research by Messari to help you stay ahead of the trends.
The WiFi Map Launchpad is coming up quickly on March 30th! By taking advantage of this special offer, you'll be guaranteed an additional $150 bonus allocation that can be added to your existing score-based allocation.
If you've been following our recent launches, you've seen the amazing performance of projects like $OPUL, $CSIX, and $FAST, and you know that these Launchpad allocations can become very scarce and competitive. In most Launchpads, minimum allocations are around $100. But for our last launch, only the Top 1000 $SWAP stakers could secure allocations over $100.
Only those with a $SWAP Staking Score of at least 4,000 are eligible for this opportunity. But don't worry! You can buy and stake $SWAP now to qualify.
How does it work?
It's easy for $SWAP stakers to participate. All you need to do is carefully follow these steps:
1. Download and install The Crypto App onto your mobile device. If you already have the app on your smartphone, update it to the latest version. You can use the links below to download the latest version:
2. Once you have the latest version of The Crypto App on your smartphone, visit the blog post from your phone and click this link. It will lead you directly to the one-year subscription sign-up screen in The Crypto App. Note: This offer is only available for SWAP Stakers and is not available within the app or to the general public.
3. Sign up for a one-year subscription to The Crypto App Pro+ for the promotional price of $174.99 plus tax (regional taxes may vary).
4. Once you purchase the annual subscription, you will receive an email from Google Play or Apple App Store confirming your purchase that includs an "Order ID" number (iOS) or "GPA" number (Android). You will need this number for the next step.
5. Go to this page and input your email address, Order ID/GPA number, and $SWAP-staking wallet address in the form.
That's it!
You will get an email with confirmation and further instructions to claim your bonus $150 WiFi Map Launchpad allocation.
Don't delay! This allocation offer is only available for the first 300 people who sign up and submit their information.
Learn More
- To learn more about the many great features included in The Crypto App Pro and Pro+ subscriptions, check out our website.
- To learn more about the upcoming WiFi Map Launchpad, see our recent blog post with all the details.
- To learn more about the TrustSwap Launchpad, including how to stake SWAP to participate and increase your Launchpad allocations, watch this tutorial video.
* Important Notes:
This offer is only available through this exclusive promotion and only available for those with a $SWAP Staking Score over 4000.
KYC is required for all Launchpads, and jurisdictional restrictions apply. Anyone not domiciled in the USA or UN-sanctioned countries can participate.
Successful participants will be informed about their bonus allocation via the email address that they provide.
If multiple people use the same purchase order number, only the first one to use it will receive the allocation.
Subscriptions canceled before the WiFi Map launch will not qualify.
Once the first 300 people are confirmed, an update will be added to the top of this blog post.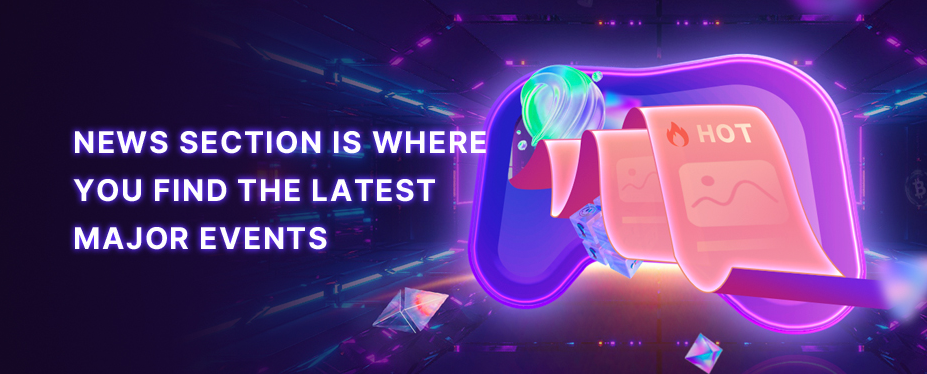 Welcome to P2E GAME
Hearing the echoes from Metaverse.
No corresponding news is found