MARKET CAP :
$5,607,185,562,796.5
NFT Volume(7D) :
$69,323,434
(
#IDO
#GAMEFI
#BLOCKCHAIN GAMES
#NFT COLLECTION
)
The Great Reset: Preparing For NFT Runes & Charms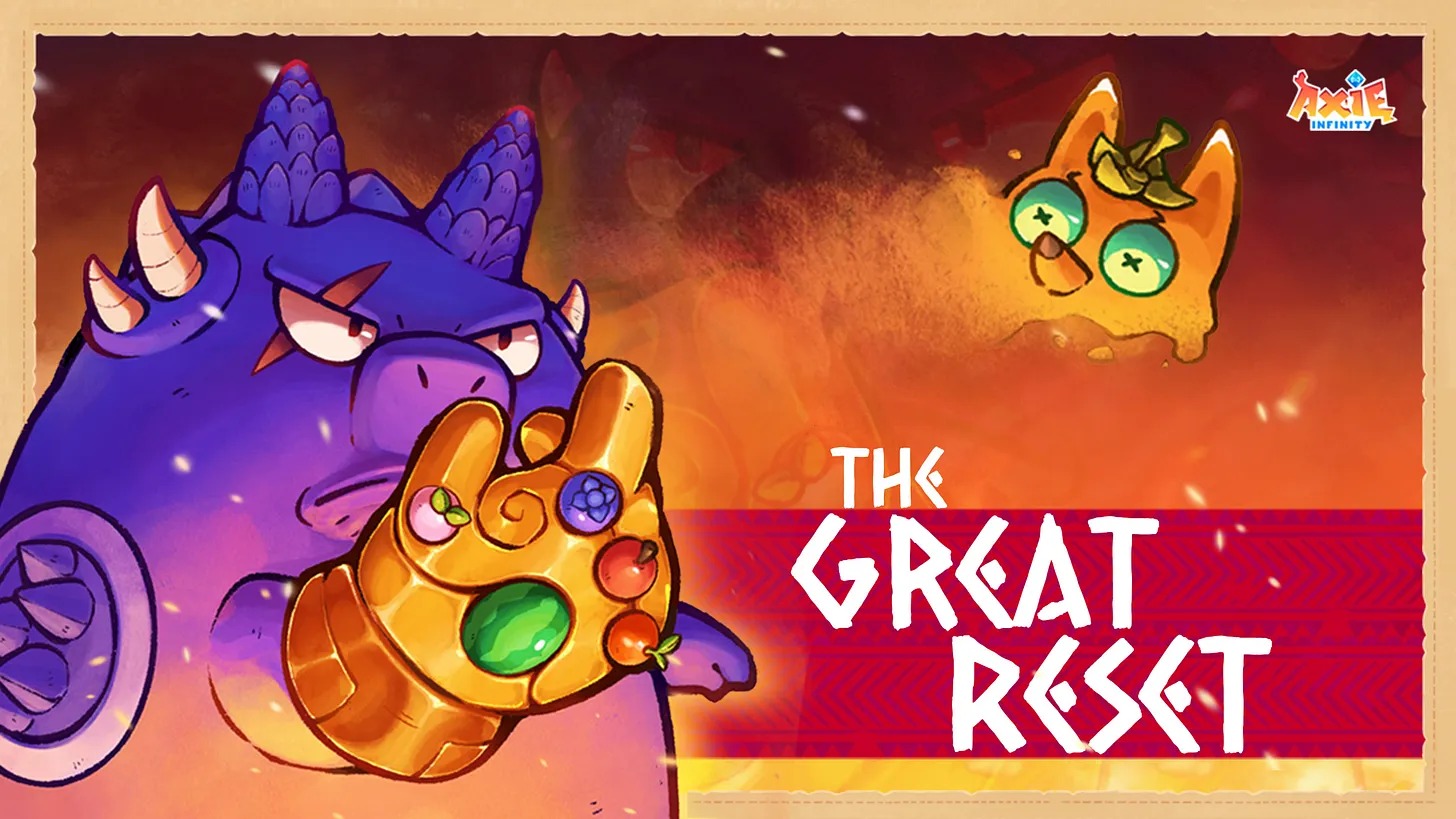 In preparation for Season 0's transition to Phase 3, we've deployed a major update to the Axie Marketplace!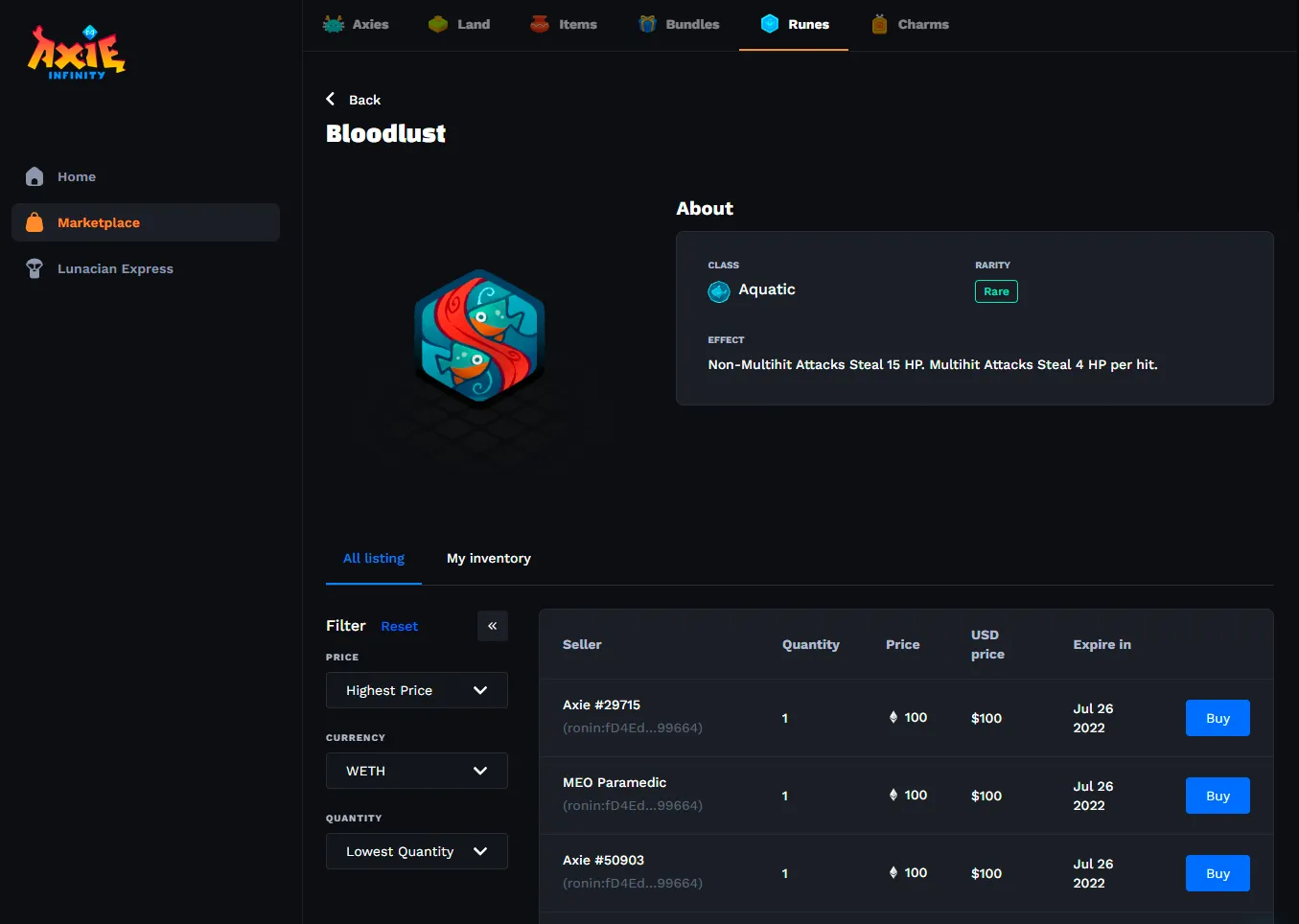 NFT Rune & Charm Support Through ERC 1155
The first major update is a new marketplace contract with support for ERC 1155, a token standard that will be used for NFT Runes & Charms. Remember, once Phase 3 hits, you'll be able to craft Runes and Charms that can be minted into NFTs through the marketplace. This means you'll be able to buy and sell these Runes and Charms to anyone, anywhere. Runes and Charms will be the first ERC 1155 tokens that we add to the marketplace and we envision many more use-cases as the Axie and Ronin ecosystems expand and mature.
Please note that this functionality will go live with Season 0, today's update will allow the backend to support this deployment when Season 0 arrives.
The Great Reset
As a result of the new marketplace contract, all current listings have been pulled. This means that any Axies you wish to sell through the marketplace must be re-listed.
Benefits of The Great Reset include:
• Players that listed their Axies will return to re-list and discover our recent progress and successful updates to Origin.
• Marketplace sales won't go into "blackholes" IE players that have lost their private keys or have left the ecosystem forever.
• Many of us have listings that were made in a dramatically different market environment; this will be a time to re-assess.
All listings will have an expiration of 6 month although we'll add support for different expiration durations in the future.
Performance Upgrades
The new marketplace has been optimized for performance and stability to support massive growth. As we've seen in the past, Growth can happen quickly and we want to be prepared for more traffic as we expand the size and strength of our amazing community.
Specifically, there will be less stuck Axies and the listing of Axies will feel much faster. We know this has been a pain point for the community— this improvement will help make your marketplace experience smooth and seamless!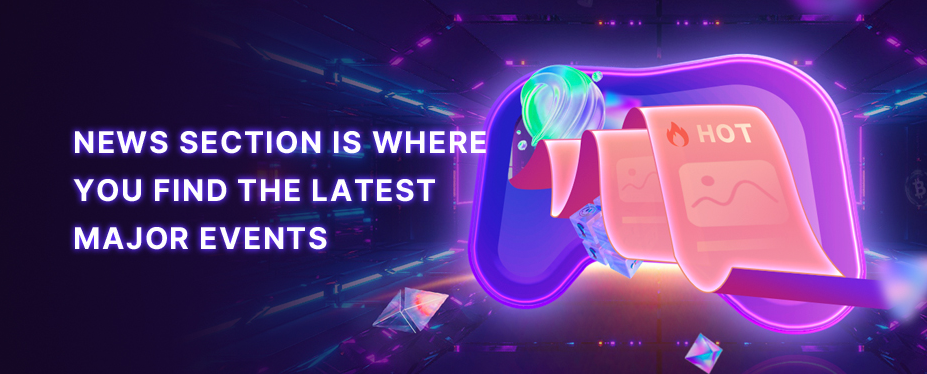 Welcome to P2E GAME
Hearing the echoes from Metaverse.
No corresponding news is found