Getting Closer To Blockchain Newbies: Monsterra Shakes Hands With Zeus Capital.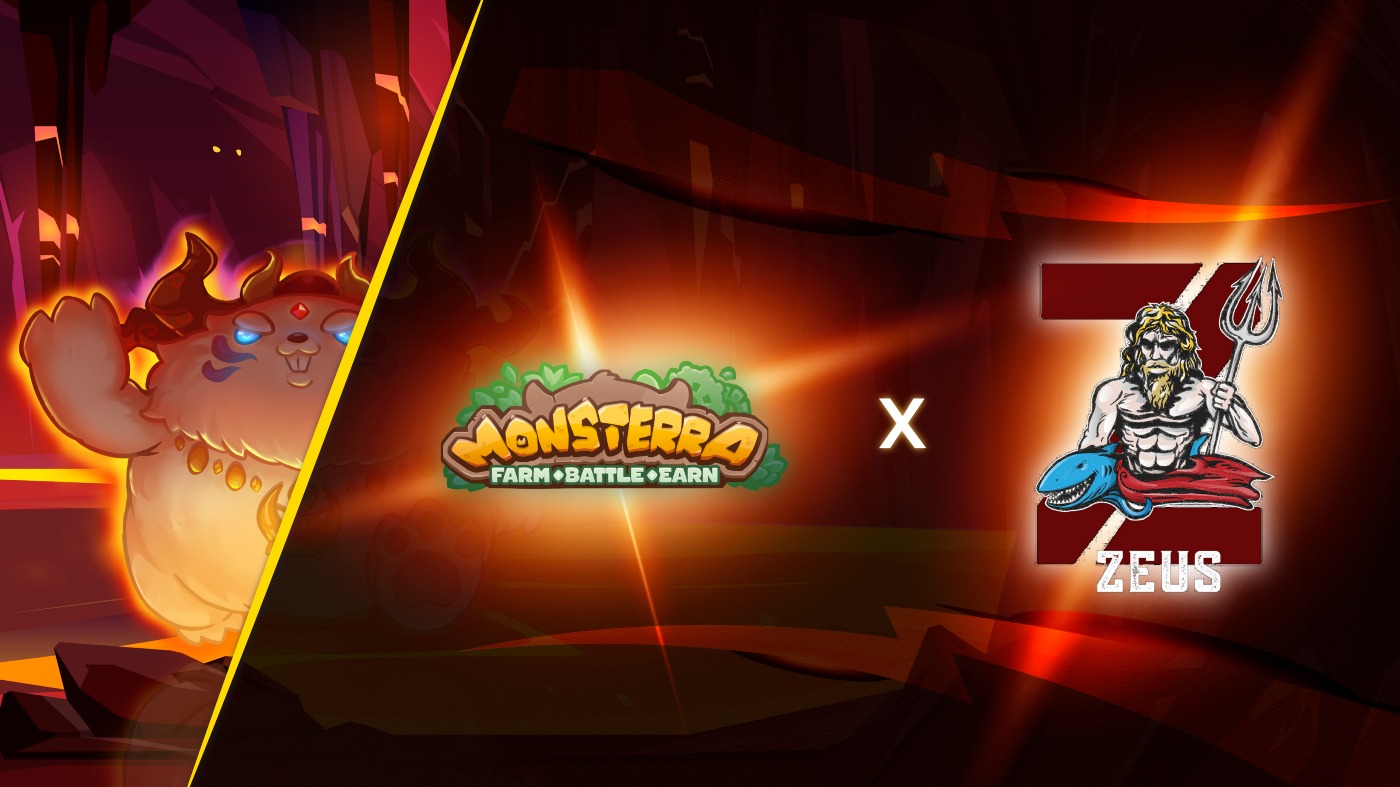 Monsterra is pleased to welcome Zeus Capital - an infant investment organization in the crypto market established in January 2022 to join the strong partnership network.
One of Zeus Capital's main focuses is to share free basic knowledge in mass for blockchain newbies and provide fundamental training courses on crypto to communities. The team also invests in the early stages of various potential blockchain projects allowing members to get closer to more legit projects.
Through this partnership, Monsterra will leverage the active community of Zeus to richen the user base and highlight the project's presence. By introducing the interesting free-to-play & earn model in Monsterra, we can evoke curiosity about the GameFi space among these blockchain newcomers. Many more co-host events such as AMA & giveaways or other promotional campaigns will also be run to boost up the activeness of both communities.
Stay tuned and keep following us for more exciting activities to come!
About Zeus Capital
Zeus Capital is a professional investment organization in the Crypto market established in January 2022. This is an active community for blockchain newbies to get to know and exchange knowledge about crypto, NFTs, GameFi, and game guild.
Telegram Channel | Group Chat | Twitter | Youtube | Tiktok |
About Monsterra
Monsterra is a free-to-play-to-earn blockchain-based game inspired by the Axie Infinity game's pet world and the gameplay in Clash of Clan or Boom Beach of Supercell.
The game set foot in a fictional world and revolves around farming, property building, and battling other lands with the magical creatures named Mongen. The revolutionary design of Monstera is a combination of free-to-play and free-to-earn models, which allows millions of gaming enthusiasts to enjoy fun and have a high-profit stream with no initial investment.
If you have any questions, feel free to contact us via email or social media. We will settle any concerns you may have.
Website | Twitter | Telegram Official Chat | Telegram Announcement | Discord | Medium | Youtube