Dignified partnership announcement: MetaDoge is on-board with BSCStation.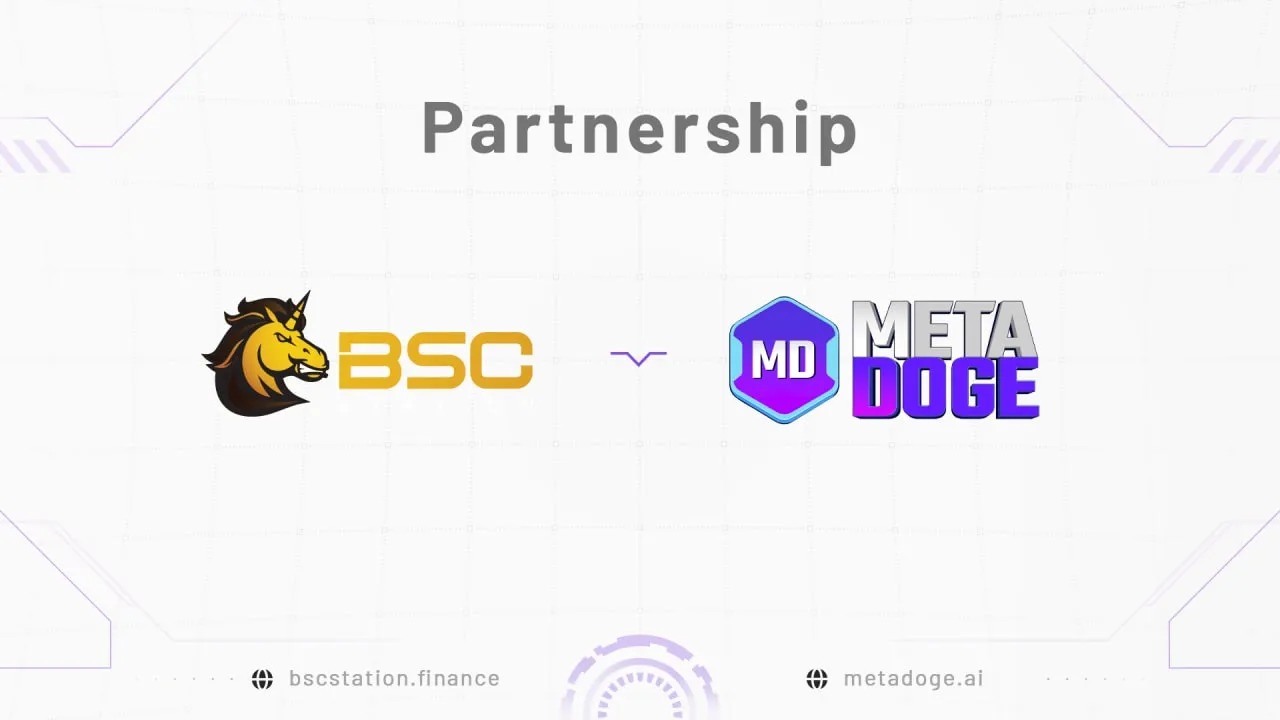 Dear community, Blockchain game is no stranger to us since this trend has affirmed its position in the cryptocurrency industry. Come here with BSCStation, MetaDoge - a new Blockchain game that takes inspiration from Space Doge, is an honored opportunity that would create mutual benefits for both parties and exceptional community values. Our Launchpad will carry out The MetaDoge Initial DEX Offering on August 13th.
For more details about MetaDoge, please visit:
Website: https://metadoge.ai/
Pitch deck: https://docsend.com/view/f847haeet8hsqrjs
Social Media Channels: Website | Telegram | Twitter | Facebook | Substack | Telegram Group
BSCStation and MetaDoge are going to work together on the following matters in addition to the IDO:
- IDO and INO support: MetaDoge will implement Initial DEX Offering (IDO) and Initial NFT Offering (INO) on BSCStation Launchpad
- Community expansion: Both parties can expand their respective community networks and create greater exposure for native tokens & future development of both projects.
- Cross-staking: MetaDoge native asset $MTDU will be added to BSCStation's staking protocol.
- Co-marketing: Both sides can assist each other in mutual marketing activities such as AMA, giveaway campaigns, etc.
About MetaDoge
MetaDoge is a Blockchain-based game project that takes inspiration from Space Doge. This game is intended to be an expandable ecosystem with attractive game modes. All modes in MetaDoge ecosystem share the same NFT Doges, making the utility to be limitless in the future.
Highlights:
► MetaDoge is intended to be a limitlessly expandable ecosystem with different game modes. Therefore, there is no limit on the utility of NFTs and token
► It reaches the market by having casual modes and keeps the players in the game with the competitive PVP mode.
► Gameplay is designed to encourage reinvestment from players, hence the economic system is effective in inflation reduction.
► The rental feature is designed for both personal and gaming guild, in which there is a built-in dApp for smooth operation
► The ecosystem is complete and ready to launch
► It is a complete in-house product, hence MetaDoge team can control the quality 100%.