MARKET CAP :
$5,607,185,562,796.5
NFT Volume(7D) :
$69,323,434
(
#IDO
#GAMEFI
#BLOCKCHAIN GAMES
#NFT COLLECTION
)
Tezos Philippines Announces 3rd Annual Christmas-Themed Digital Art NFT Contest With Distinguished Judges
● Tezmas 2023 Announcement: Tezos Philippines, in collaboration with TZ APAC, proudly presents the 3rd edition of the Pinoy Christmas-themed NFT contest. This global event invites artists to create NFTs that celebrate the Filipino Christmas spirit.

● Distinguished Panel of Judges: Featuring an esteemed jury with Sheree Gotuaco of Scarletbox, Ombeline Rosset (Cabline) of OBJKT, Natasha Lau of TZ APAC, Kimi Delgado from Galeria Paloma, Henry Banayat of Bitshares Labs, and artist Jopet Arias of CryptoArtPH.

● Prizes and Theme Details: The contest showcases a substantial prize pool totaling over USD 2,900 in tez, including USD 1,500 for ranked winners, USD 100 for the most shared work, and special prizes of USD 500 and 1,000 tez (equivalent to approximately USD 800) for select participants, with more details to be announced. Centered around the traditional Filipino Christmas ornament, the Parol, the contest invites submissions from November 6 to December 11, 2023, aiming to attract at least 80 entries.

● Participation and Support: Artists can mint their artworks on any NFT marketplace built on Tezos. For assistance, participants are encouraged to join the Tezos Philippines Telegram group or Facebook group.
Tezos Philippines, proudly supported by TZ APAC, a Web3 ecosystem builder empowering founders, creators, developers and institution leaders to thrive, is thrilled to announce the third edition of Tezmas, a digital art NFT minting contest. Celebrating the unique spirit of Filipino Christmas, this year's contest invites global artists to craft NFTs that embrace the festive essence of the Philippine Christmas season.
ESTEEMED JUDGES FOR THIS YEAR'S CONTEST INCLUDE:
● Sheree Gotuaco, founder of Scarletbox, Asia's premier NFT launchpad
● Ombeline Rosset, renowned as Cabline, OBJKT (NFT marketplace on Tezos) art curator
● Natasha Lau, Institution Lead for Arts and Events at TZ APAC
● Kimi Delgado of Galeria Paloma, a distinguished multi-genre art gallery and advisory firm
● Henry Banayat, Director of Business Development at Bitshares Labs (BLINC)
● Jopet Arias, prominent Filipino artist and co-founder of Crypto Art Philippines
The prize pool boasts a total of USD 2900 worth of a combination USD and tez, a form of digital currency, with submissions opening from November 6 to December 11, 2023. Tezos Philippines aims to curate a minimum of 80 entries that will resonate with seasoned artists in the Tezos ecosystem and serve as a platform for budding talents in the NFT realm. Despite the challenges of the current market climate, TZ APAC remains committed to championing artistic innovation.
TZ APAC, Filipino-Australian visual artist Mark Constantine Inducil, BLINC Director Henry Banayat contributed to the total prize pool.
CONTEST THEME: PAROL (CHRISTMAS LANTERN)
This season, the focus is on the iconic Filipino Christmas decoration — the Parol, also known as the Christmas Lantern. Shaped like a star, this adornment shines as a symbol of hope and joy throughout the holiday period. Furthermore, the lantern is recognized worldwide as a hallmark of the Christmas celebration.
The Tezmas 2023 contest encourages artists to create NFTs inspired by the Parol, capturing its cultural significance and artistic beauty in the digital realm.
How to join:
The creation period of the artwork interpretation of the theme must be between Nov. 6 to Dec. 11, 2023. Participants must mint on Tezos NFT marketplaces like Teia and OBJKT.com.
Once done, mint at least 2 editions on any Tezos Platform of your choice
a. Creators can opt to do an open edition or set a number of copies or editions of their artworks
b. Add the following hashtag on your mint: #tezmas23 #tezmas
Send 1 edition to the tezmas.tez wallet address:
a. tz2G9rfyqekEtbeC2dbVuDRYqfuxLhanbvA2 or tezmas.tez
b. Note: tezmas.tez is the curation wallet for all Tezmas entries.
Indicate that you have joined the contest in this Google Form: https://bit.ly/tezmas-23
Tweet a link to your work with the hashtag #tezmas23 #tezmas and tag @tezosphl and @tzapac. (2 works with the most retweets gets a special prize outside the ranked winnings)
List the remaining editions for at least 1 tez on any Tezos Marketplace platform of your choice.
Participants can mint their artwork on any marketplaces built on Tezos and those who need assistance can join the Tezos Philippines Telegram group.
Prizes:
The following is the detailed breakdown of the prizes for Tezmas 2023.
Ranked Winners:
● Totaling USD 1,500 in tez:
○ 1st Place: USD 500 in tez.
○ 2nd Place: USD 400 in tez.
○ 3rd Place: USD 300 in tez.
○ 4th Place: USD 200 in tez.
○ 5th Place: USD 100 in tez.
Additional Awards:
● Most Shared Works: USD 50 each awarded to two creator of the most shared NFT on the social media platform X, formerly known as Twitter.
● Special Prizes:
○ USD 500 in tez: Awarded to select participants, with more details to be announced.
○ 1,000 tez: Equivalent to approximately USD 800 based on today's exchange rate, designated for select participants. Further information to be provided later.
Judging Criteria:
Submissions will be judged based on theme relevance, artistic execution, and storytelling & emotional impact. Each artwork can earn a maximum score of 30 points.
Key Dates:
● November 6: Submissions Begin
● December 11: Submissions End
● December 12-18: Judging Period
● December 21: Winner Announcement
Reflecting on past achievements, Tezmas' inaugural event in 2021 celebrated traditional Filipino Christmas, while the second Tezmas showcase "Christmas in the Metaverse." Past winners include educator Joel Chua, who won first place in 2021 with his National Artist Larry Alcala-inspired "Paskong Pilipino" (Filipino Christmas) while visual artist Alchemyst won in 2022 with "Maligayang Pasko na Muli" (Merry Christmas Again).
Past judges include globally renowned New York-based Filipino artist Skye Nicolas and multidisciplinary artist Bjorn Calleja.
To be updated with the latest announcements, interested participants are encouraged to join the Tezos Philippines community at https://t.me/tezosphl or https://facebook.com/groups/tezosphl.
For more insights on "Tezmas" or to schedule an interview with Tezos Philippines representatives, kindly reach out to:
TEZOS PHILIPPINES
Email: tezosphl@gmail.com
Telegram: https://t.me/tezosphl
Twitter: https://twitter.com/tezosphl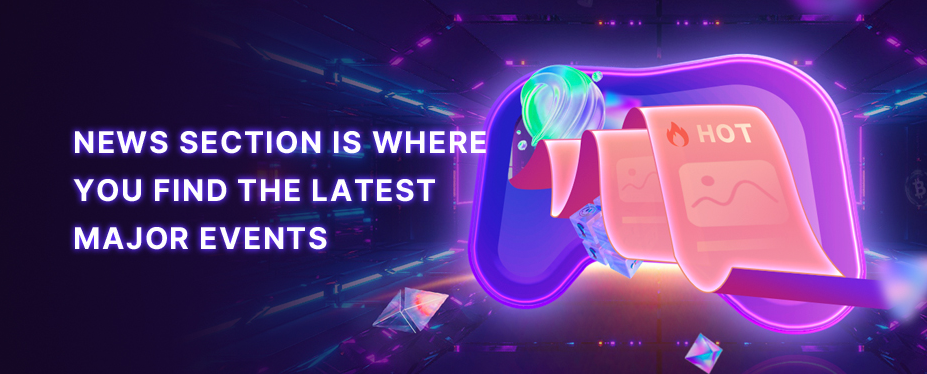 Welcome to P2E GAME
Hearing the echoes from Metaverse.
No corresponding news is found