MARKET CAP :
$5,607,185,562,796.5
NFT Volume(7D) :
$69,323,434
(
#IDO
#GAMEFI
#BLOCKCHAIN GAMES
#NFT COLLECTION
)
Socios.com faz parceria com a Centauro e anuncia mega evento de graça no Parque do Ibirapuera, em São Paulo
A Socios.com anunciou uma parceria com a Centauro para realizar sua primeira Fan Fest poliesportiva, aproveitando um final de semana de grandes eventos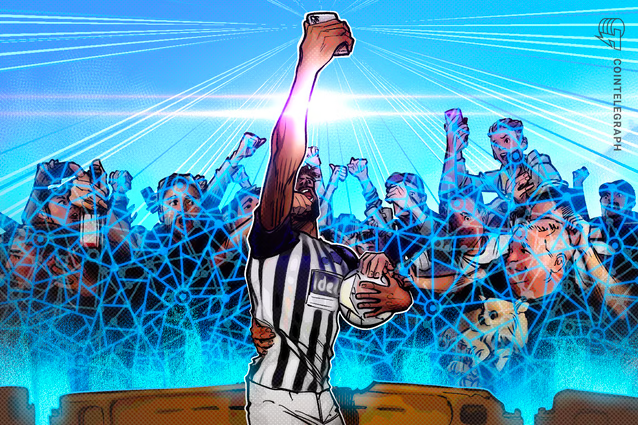 A Socios.com anunciou uma parceria com a Centauro para realizar sua primeira Fan Fest poliesportiva, aproveitando um final de semana de grandes eventos. Juntas as empresas vão promover nos dias 4 e 5 de novembro na Arena Centauro, dentro do Parque Ibirapuera, uma experiência para apresentar a utilidade dos Fan Tokens.
Segundo declarou a socios.com, já na entrada do evento, os ativos digitais funcionarão como chaves de acesso para desvendar o poder do fã de esportes.
O espaço contará com diversas experiências e dinâmicas de engajamento, além da transmissão dos principais eventos esportivos do final de semana, convocando os fãs do esporte para torcerem juntos pelo Fluminense, no GP de São Paulo de Fórmula 1, além de um "esquenta" para a UFC Fight Night: Blaydes x Almeida, que acontece no Ginásio do Ibirapuera, (cerca de 5 minutos da Arena).
Os torcedores que já conhecem a plataforma e fazem parte da comunidade Socios.com poderão utilizar seus Fan Tokens como "convite de entrada" para visitar o espaço, participar de experiências e resgatar benefícios exclusivos, basta integrar a wallet no app TokenProof, disponível para download na app store.
Já quem ainda não utiliza o aplicativo, mas quer participar do evento, só precisará se unir à maior comunidade de fãs do esporte no mundo comprando Fan Tokens dos respectivos esportes do final de semana no app Socios.com, disponível para Android e iOS.
Além disso, a Centauro ainda disponibilizará algumas vagas limitadas para sua comunidade também participar do evento. As inscrições poderão ser feitas no site da arena Centauro. Para essa comunidade, o super fim de semana esportivo contará também com uma programação de aulas no gramado da Arena Centauro, que começa às 09h e se estende ao longo de todo o dia, até às 16h.
Fan tokens
Dados da Deloitte apontam que o futuro dos fãs de esporte será baseado em interações digitais e experiências personalizadas. O estudo mostra que 60% dos torcedores já têm interesse em adquirir um Fan Token, que aparece como uma aprimorada solução de relacionamento e receita para as equipes esportivas e suas bases de fãs.
"Estamos muito felizes em anunciar essa super Fan Fest e poder contar com a parceria de uma marca renomada como a Centauro, que nos abriu as portas de sua casa do esporte para dar vida a essa experiência inédita,não teria espaço melhor", disse Marina Fagali, Gerente Sênior de Relações Públicas da Socios.com no Brasil e Portugal.
Ainda segundo Fagali, este é o primeiro evento do tipo que a empresa realiza no mundo, mostrando a importância do Brasil para a empresa e a força da comunidade de fãs brasileiros em todo o setor esportivo.
"Além disso, o fim de semana é perfeito para os amantes do esporte, três dos maiores eventos da nossa comunidade vão acontecer aqui e não poderíamos deixar de aproveitar esse momento para reforçar nossa liderança e pioneirismo quando o tema é engajamento de fãs e recompensas", disse.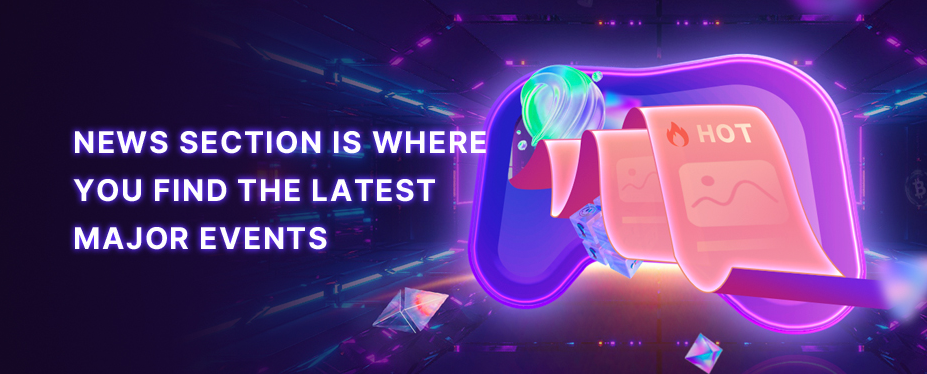 Welcome to P2E GAME
Hearing the echoes from Metaverse.
No corresponding news is found