MARKET CAP :
$5,706,741,942,057.1
NFT Volume(7D) :
$68,403,145.4
(
#IDO
#GAMEFI
#BLOCKCHAIN GAMES
#NFT COLLECTION
)
Weekly Overview: What Happened in GameFi, NFTs, and Metaverse This Week? [May 15–18]
We collect this week's highlights on NFTs, play-to-earn, and metaverse which are the main topics we hear more and more details about every day.
For those who do not want to miss the most influential news about the industry among dozens of news, we have compiled the top five of this week for you.
French Electronic Music Duo Polo & Pan Teamed up for Immortal Game

Photograph by Barrère & Simon
Renowned DJs Polo & Pan have joined forces with a leading blockchain-based music platform to bring their unique sounds to the virtual realm. Leveraging blockchain technology and non-fungible tokens (NFTs), the duo aims to create immersive music experiences and deepen their connection with fans in the metaverse.
Polo & Pan's collaboration signals a groundbreaking integration of music and blockchain. Through NFTs, fans can own exclusive digital content, granting them access to live performances, behind-the-scenes footage, and virtual meet-and-greets. This move not only generates new revenue streams but also enhances fan engagement and fosters a sense of ownership in the virtual landscape.
By embracing the metaverse, DJ Polo & Pan are pioneering a new era for music. Their dynamic approach breaks down traditional barriers, allowing artists to establish direct connections with a global audience. With their infectious energy and forward-thinking mindset, they are redefining the concert experience and pushing the boundaries of music in digital environments.
As the metaverse evolves, DJ Polo & Pan's venture sets the stage for the future. Stay tuned for more updates on their metaverse journey as they continue to innovate and elevate the possibilities of music in this exciting new frontier.
Apple Unveils Launch Date for Revolutionary Metaverse Headset

Midjourney / DALL-E 2 prompted by MIXED
Apple has set a launch date for its highly anticipated metaverse headset, signaling the tech giant's entry into the immersive virtual reality space. This cutting-edge headset is expected to revolutionize the way we experience digital environments by offering a seamless integration of augmented reality and virtual reality capabilities. With its sleek design and advanced features, Apple's metaverse headset aims to redefine entertainment, gaming, and communication. As Apple continues to push the boundaries of innovation, users can look forward to a new era of immersive experiences and endless possibilities in the metaverse. Stay tuned for the official launch and immerse yourself in a world of limitless potential.
Co-Founder of Polygon Unveils Web3 Fellowship Program to Foster Innovation

Sandeep Nailwal in 2017.
Polygon co-founder Sandeep Nailwal has revealed a Web3 Fellowship Program to foster innovation and collaboration in the rapidly expanding Web3 ecosystem. This initiative aims to empower developers and entrepreneurs by providing mentorship, funding, and technical guidance to build dApps and accelerate blockchain adoption. Sandeep Nailwal will invest $500,000 of his personal capital in a new program each year.
The program bridges the gap between traditional industries and the decentralized future, nurturing talent and supporting the growth of the Web3 ecosystem. This transformative initiative holds great promise for unlocking new opportunities and revolutionizing industries with decentralized applications. Stay tuned for updates on this impactful program shaping the future of blockchain technology.
LG Electronics Seeks Patent for NFT Trading TV

Courtesy of LG Electronics
LG Electronics, a leading global technology company, has filed a patent for a television system that integrates NFT trading capabilities. This innovative development aims to bring the world of non-fungible tokens to the living room, allowing users to trade and display their digital collectibles directly on their TV screens. By merging traditional television functionality with blockchain technology, LG Electronics is paving the way for a new era of interactive entertainment and personalization.
With this patent filing, LG is positioning itself at the forefront of the NFT revolution, providing users with an enhanced viewing experience that seamlessly blends the physical and digital worlds. As the NFT market continues to thrive, this groundbreaking technology from LG Electronics promises to reshape how we engage with and showcase our digital assets. Stay tuned for further updates on this exciting development and get ready to unlock a new dimension of entertainment.
The Indirect Positive Impact of Rihanna Web3 Marketplace on Developing New VC Round

Image from Reuters
AnotherBlock, a Web3 marketplace for music, has successfully raised €4 million ($4.35 million) in funding, with UK-based venture capitalist Stride VC leading the investment round. Founded in 2022, AnotherBlock allows users to buy and sell music rights using NFTs and tokens, providing artists with royalties when their music NFTs are purchased. The platform gained attention when a co-producer of Rihanna's album sold his royalties for the song "Bitch Better Have My Money" as an NFT, earning $63,000. This successful NFT sale attracted venture capitalists, including Swedish House Mafia artist Axwell, who participated in the funding round.
The emergence of tokenized music assets and NFTs has generated increased interest in Web3 and blockchain technology. AnotherBlock's funding achievement highlights the potential of NFTs to revolutionize the music industry by creating new revenue streams for artists and allowing fans to own a share in their favorite songs. Moreover, AnotherBlock's ownership agreement permits secondary sales, with NFT holders receiving a percentage of streaming royalties at least twice a year. This innovative approach to music rights has the potential to disrupt traditional models and empower creators to share financial incentives with their fanbase.
AnotherBlock is not the only Web3 music NFT marketplace to secure substantial funding following a surge in sales. Royal, a platform that enables fans to buy and sell tokenized song ownership and earn royalties alongside artists, recently raised $71 million in Series A funding. This trend underscores the transformative impact of tokenized music rights in reshaping the music industry and providing new opportunities for artists and fans. As Web3 and NFTs continue to grow, the future of the music industry holds promising prospects for expanded ownership and collaboration.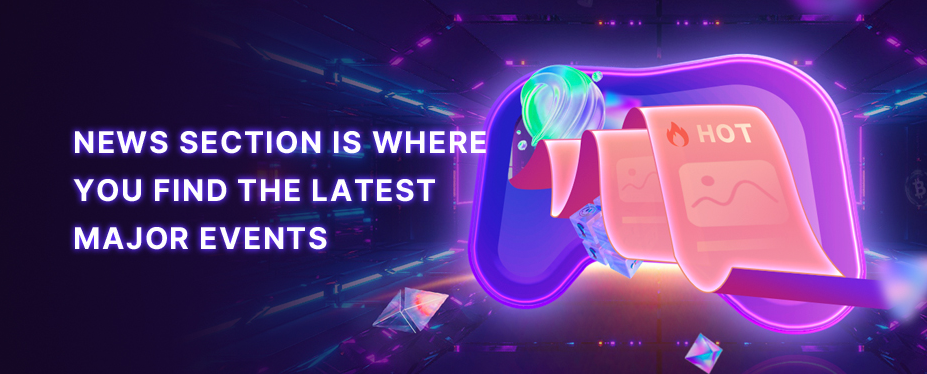 Welcome to P2E GAME
Hearing the echoes from Metaverse.
No corresponding news is found