MARKET CAP :
$5,607,185,562,796.5
NFT Volume(7D) :
$68,486,393.7
(
#IDO
#GAMEFI
#BLOCKCHAIN GAMES
#NFT COLLECTION
)
INTRODUCING THE AVALAUNCH REFUND POLICY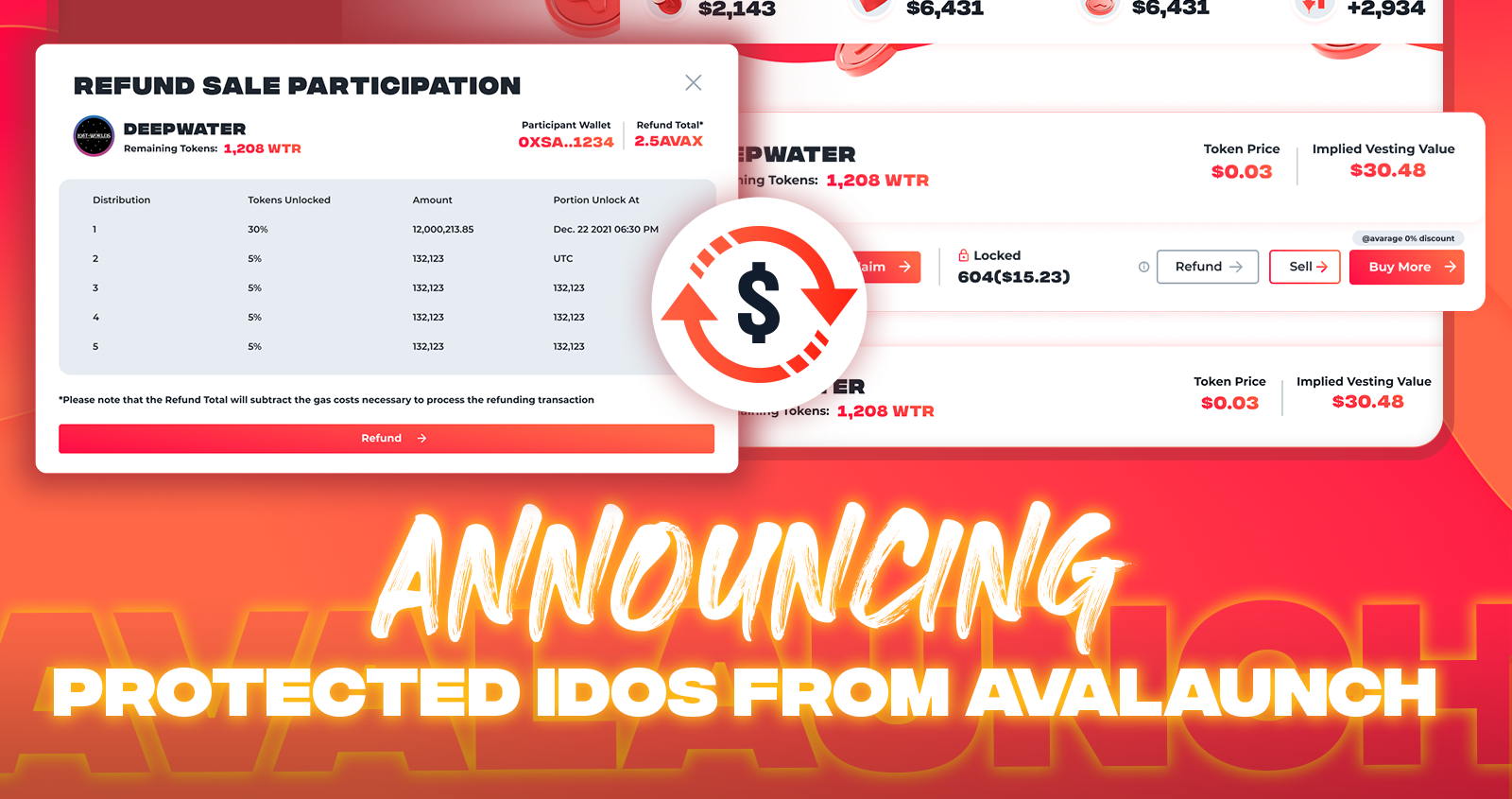 INTRODUCTION
The rapidly evolving world of crypto has given rise to innovation and opportunity along with the volatility that accompanies genuine disruption. Among these opportunities, IDOs have become a popular method for launching new tokens and raising capital for promising projects. Avalaunch is committed to providing a secure and transparent environment for users to participate in token sales and IDOs. Because investing in this dynamic landscape can be challenging and unpredictable at times, Avalaunch has established a comprehensive refund policy designed to address specific situations to better safeguard our users' interests.
THE IMPORTANCE OF A REFUND POLICY
A well-defined refund policy not only instills trust and confidence but also serves as a protective measure against unforeseen market fluctuations and project shortcomings. By outlining clear eligibility criteria and a streamlined process on a per sale basis, Avalaunch ensures that users can make informed decisions when participating in token sales and IDOs, while also having a safety net in place should the need arise.
OUR NEXT SALE POLICY
Given that each sale is unique with varying terms and vesting periods, Avalaunch will provide a bespoke solution on a per sale basis to best serve our users. Avalaunch focuses on price protection in three primary ways:
Liquidity

—Teams must believe in their pricing and must provide a tradable environment for their token. Initial liquidity provision should be roughly equal to the value of the circulating supply at IDO price.

Price Uniformity

—Retail buyers often have the luxury of unlocked tokens while private investors are subject to vesting but may receive tokens at a heavily discounted price along with a percentage of their allocation at TGE. This substantially lowers the cost basis of circulating tokens, creating misaligned incentives.

Price Protection

—teams must provide a period where the tokens remain at or above the IDO price.
PRICE PROTECTION FOR OUR NEXT SALE:
100% unlocked at TGE so there are no vesting considerations
14 Days of price performance guarantee
Token must remain at or above IDO price for 85% of the time in aggregate and must not fall below IDO for a consecutive period of more than 24 hours
Users who have not claimed their tokens will be eligible for a refund
Please note that the price protection policy for subsequent sales will likely have tweaks and modifications to best optimize the user experience.
REFUND ELIGIBILITY CRITERIA
To be eligible for a refund under our policy, users must fulfill the following conditions related to the specific sale in question:
No Prior Token Claims or Vesting Marketplace Interaction:

Users must not have claimed any tokens from the sale or interacted with the Vesting Marketplace for that particular sale before requesting a refund. By claiming tokens or engaging with the Vesting Marketplace for the sale, users are deemed to have accepted the associated risks and rewards, making them ineligible for a refund.

Token Price Criteria:

Refunds can be claimed and activated only when the token's value falls below the IDO price, as defined above, within a 14-day refund window. This refund window begins on the date the token is listed on its first supported exchange, decentralized and other. Should the listing project not meet the price protection criteria, eligible users may submit a refund request which will be made available on the Vesting Marketplace.
REFUND PROCESS
As part of the newly launched Vesting Marketplace rollout, Avalaunch has designed a straightforward refund experience for eligible users.
To request a refund, simply follow these steps:
Connect your wallet to the Avalaunch app and navigate to the Vesting Dashboard.
Locate the relevant project and click the "refund" button.
Review and accept the refund terms and conditions.
Submit your refund request, and our team will process it—please allow up to 48 hours for the refund to be processed.
Any fees associated with the original transaction, such as gas fees, may not be refunded.
Additionally, please note that users provide collateral for their purchase in AVAX and will be refunded in AVAX.
SUPPORT AND ASSISTANCE
We understand that navigating the complex world of crypto investments can be daunting. Should you encounter any issues or have any questions regarding the refund process, please do not hesitate to contact administrators in the official Avalaunch Telegram channel for any assistance.
CONCLUSION
In the fast-paced and often unpredictable world of cryptocurrencies, having a comprehensive refund policy in place is vital for both investors, projects and platforms alike. By offering clear eligibility criteria and a streamlined refund process, the Avalanche ecosystem can continue to thrive as its community confidently navigates the ever-evolving world of digital assets.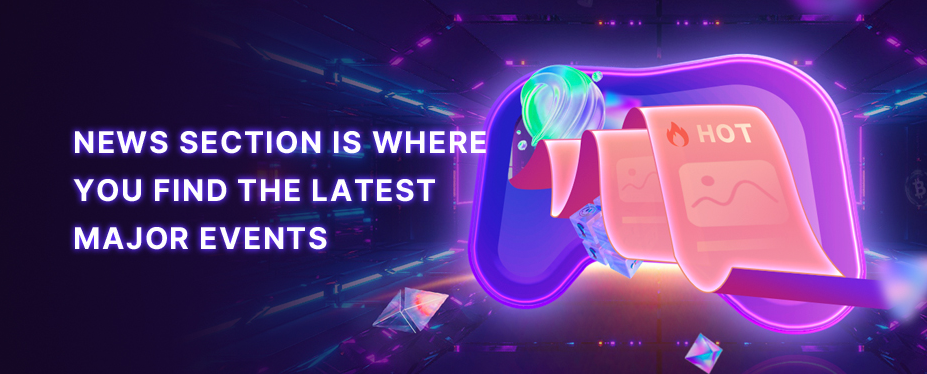 Welcome to P2E GAME
Hearing the echoes from Metaverse.
No corresponding news is found