MARKET CAP :
$5,607,185,562,796.5
NFT Volume(7D) :
$69,323,434
(
#IDO
#GAMEFI
#BLOCKCHAIN GAMES
#NFT COLLECTION
)
Final Preparations for The Next Phase of Seedify Launchpad
Hello, Seedify fam,
Today I am writing you as Seedify Founder regarding all the details you want to know about Seedify Launchpad's product side and what we are preparing for the next phase.
Yesterday we shared a key message from Twitter about doubling down on our marketing team. First, growing our marketing team from 15 to 25 people in the next four weeks, and then even more:
https://twitter.com/SeedifyFund/status/1634412628041945089
Today, I would like to share more on the product side and what we are preparing for:
After making a significant change in the product team's management, we restructured the team, appointed a new management system, and placed a new dev and testing pipeline to achieve our targets precisely.
Regarding Seedify's new website, while the redesign of the UI and UX was done, the backend code wasn't refactored to the degree we would like it to be. In the next phase, we want our users to have a great experience and for the site to run smoothly even with hundreds of thousands of users.
This is very important because with the release of the Viral Public Raise model, efforts to double down on the marketing team's size, and the NFT Launchpad side, we are aiming to grow our user base ballistically.
Instead of releasing the new site without the level of refactoring necessary, we will release it in parts after each sprint is completed in a fully refactored way, starting from the most crucial aspects.
The first release will be the New Staking and Farming page, and a new admin panel for the backend, (this sprint)
And then we will be releasing the New Claims and IGO/IDO pages (next sprint)
Finally, we will move into the New User Profiles with refactored APIs for seed staking, KYCs, and more. (next sprint after that)
Besides, the Viral Public Raise model will be released alongside these changes to make sure that each Seedify IGO/IDO can have tens of thousands of users participating initially and then above and beyond the 100k unique participants count.
Since we aim to start a new chapter by putting rockets into user growth metrics, multi-chain aspects will be another essential part.
Instead of expecting all users to come to Binance Smart Chain after seeing an IDO/IGO, buy SFUND, and then participate in the sales, we will go to them.
We will be fully supporting three more chains with SFUND initially.
To simplify things, users will buy SFUND from these chains and stake/farm within those blockchains instead of expecting them to go through many loops, which will ease user onboarding.
This week, we will announce the names of the three blockchains we will fully integrate into.
Also, tomorrow, the new SFUND/BNB farming pool will be live with the halved rewards (and seed staking boosts) and the new SFUND staking pools (30 days, 90 days, 180 days, 270 days, with seed staking boosts). Then, at the end of the current sprint, we will migrate to the new UI for them.
After multichain bridges are released for the three blockchains we will adopt, we will also open up the staking and farming pools for each with a simple UI addition for the staking & farming pages.
There are a lot of people who are interested in IGOs, IDOs, and INOs we haven't touched yet; the next phase will be about making the necessary changes to grow our community and participants in a way you haven't ever experienced before.
It's about time to deploy rockets into our user growth and finalize the final bits of preparations for it.
Kind Regards,
Levent Cem Aydan
Seedify Founder & CEO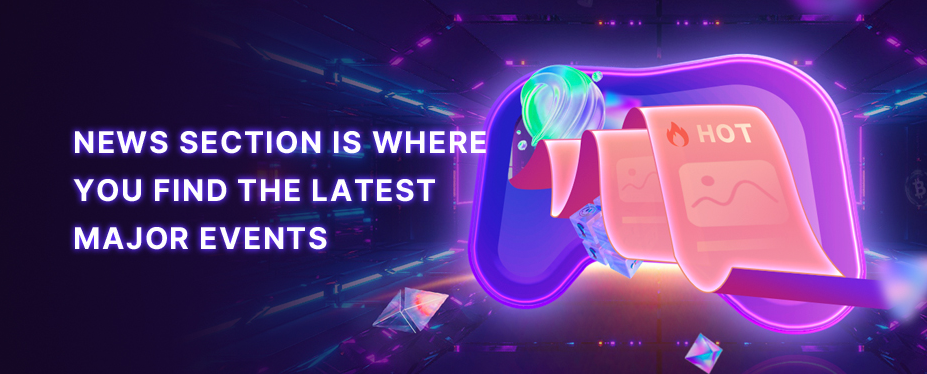 Welcome to P2E GAME
Hearing the echoes from Metaverse.
No corresponding news is found