MARKET CAP :
$5,607,185,562,796.5
NFT Volume(7D) :
$69,323,434
(
#IDO
#GAMEFI
#BLOCKCHAIN GAMES
#NFT COLLECTION
)
Trust Wallet x DAO Maker : Campaign Partnership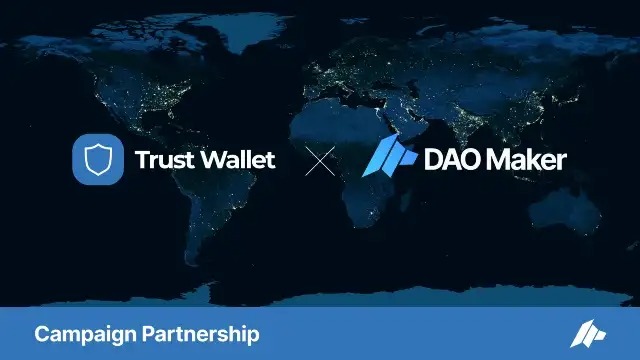 On this Monday 21st of November, DAO Maker is a proud launch partner for the Trust Wallet Browser Extension!
To celebrate, everyone who completes all the steps described below will receive a FREE OAT NFT !
Plus… we're giving away $2,000 in $TWT between 20 participants with the highest score ! You can increase your score by doing simple tasks (more information on B).
You have until the 6th of December 2022 to join and get the best score !
A - How do I receive my OAT NFT ?
Download The Trust Wallet Browser Extension (you can import your current mobile wallet into the Trust Wallet Browser Extension!)
Log into Galxe with your Trust Wallet
Complete the Galxe steps ! It is essential that you complete all the steps and claim your OAT token in Trust Wallet.
Only those who hold the claimed OAT in their Trust Wallet will have a chance to win the airdrop.
NOTE: You must first verify your Discord and Twitter accounts in your Galxe profile settings. Your NFT will only be viewable in your mobile wallet.
B - How do I participate in the $TWT Airdrop ?
1# : Go on daomaker.com (create your account if not already)
2# : Connect your Trust Wallet address
3# : Click on Products and select Community voting
4# : Select Trust Wallet TokenResearch page and click on Vote
5# : Sign the message, once done you are accounted as participant for TWT Wallet airdrop !
6# : To increase your score, visit project research page every six hours, follow twitter accounts and share your referral link !
You can access Trust Wallet Token research page here.
About Trust Wallet
With support for 70+ blockchains and over 8 million digital assets, Trust Wallet is designed to be the best crypto wallet app by providing a safe and secure experience for users: You can send, receive and store Bitcoin and many other cryptocurrencies including NFTs safely and securely with the Trust Wallet mobile app.
Use Trust Wallet to earn interest on your crypto, play blockchain games, collect NFTs and access the latest DApps and DeFi platforms.
About DAO Maker
DAO Maker is the leading crypto launchpad and incubator with over 100+ projects launched and $32 million raised !
DAO Maker aims to redefine Venture capital by making it accessible to the masses : Gathering more than 20,000 participants spread around 158 different countries.
DAO Maker has consistently onboarded market-leading projects onto the platform — such as Alice, Step App, or XCAD — setting trends in every market conditions.
Socials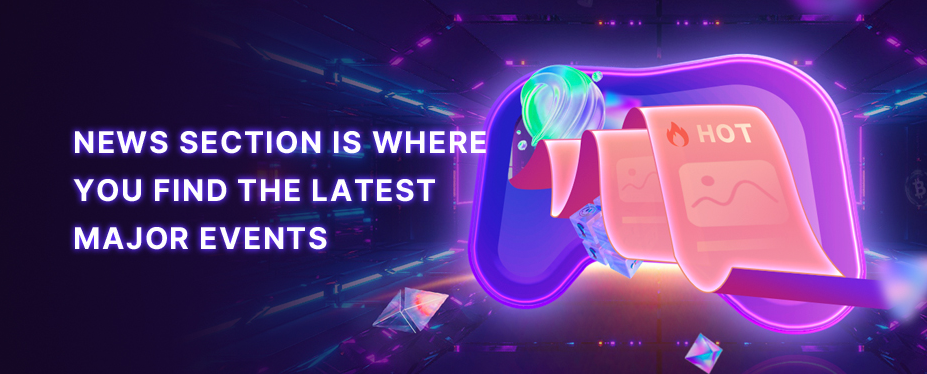 Welcome to P2E GAME
Hearing the echoes from Metaverse.
No corresponding news is found