MARKET CAP :
$5,705,080,641,492.1
NFT Volume(7D) :
$68,403,145.4
(
#IDO
#GAMEFI
#BLOCKCHAIN GAMES
#NFT COLLECTION
)
UKISS is launching on TrustPad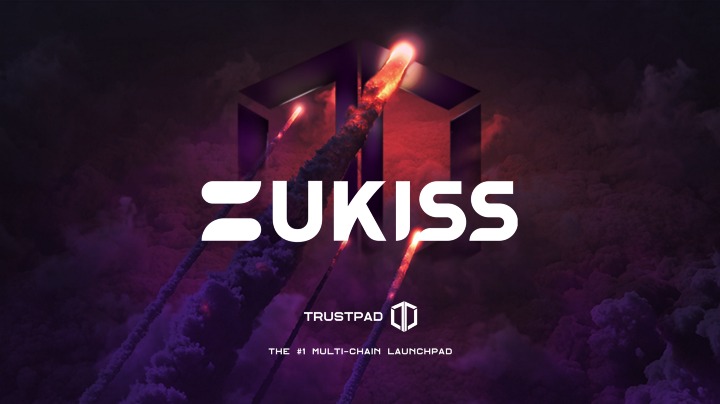 UKISS is launching on TrustPad
Life is simpler without recovery phrases. IDO launching 30th of September
We are thrilled to announce that UKISS will be launching on TrustPad!
UKISS Technology is developing a digital ecosystem where users can easily self-authenticate across Web2 and Web3 applications with their private keys.
The ecosystem is designed for private keys secured with cold or hardware wallets, which generate and protect private keys offline. Users can disconnect their private keys from the internet when not in use, protecting them from 24/7 exposure to hackers. Cold wallets also ensure that the private key is generated by the user from the beginning and not stored in any centralized servers.
The UKISS Decentralised Security Ecosystem will provide a basic infrastructure for users to manage and apply their private keys to Web2 and Web3 applications, allowing them to stay connected while maintaining digital sovereignty. The UKISS Ecosystem revolves around a simple plug-and-play process through UKISS Hugware®, a hardware wallet designed with a self-authenticating recovery procedure. By connecting the wallet to services across the ecosystem, users remain in control of their assets and data even without advanced cybersecurity knowledge.
With the UKISS Decentralised Security Ecosystem, users will have full custody of their private keys, assets, data, and digital identity when connecting to the web. Enterprises can continue to provide services to users while leveraging a safer, more cost-efficient decentralized security system.
Join the UKISS community now!
Website | Telegram | Twitter | Announcements | Whitepaper
UKISS IDO details on TrustPad
Token: $KISS
Network: BNB Chain
Total Supply: 100 000 000 $KISS
Initial Market Cap: $234 681
TrustPad Sale Date: September 30th, 2022, 20:00 PM UTC
TrustPad Allocation: $142 500
IDO Price: 4 $KISS per 1 BUSD
Vesting: 20% at TGE, then linear vesting over 4 months
Token Listing Date: October 3rd, 2022
How to participate with TrustPad
Check out the UKISS Pool Page here.
TrustPad uses a Levels System to determine the amount of guaranteed allocation a participant is entitled to. These levels start from 10k TPAD being staked in the IDO staking pool and can go up to 500k TPAD. The multiplier assigned to each level calculates how much allocation is provided per a base allocation, which is set once the registration period closes shortly before the start of the raise.
There are also lower lottery levels, starting from 3k TPAD which give you a much higher chance of obtaining an allocation when compared to the public whitelist.
You can review and stake into the Levels by clicking here.
Getting TPAD
The TrustPad site also has a 'Buy TPAD' button at the top which will send you to Pancake Swap to swap for TPAD. The User Interface of PCS sometimes doesn't feed through the contract code, so manual searching is often required.
You may need to manually search for the TPAD contract: 0xADCFC6bf853a0a8ad7f9Ff4244140D10cf01363C
If this is the case, click on 'Select a currency' and paste the contract to the search bar, then select 'TPAD' once it pops up.
Staking TPAD to access the IDO
Once you've got some TPAD in your wallet, stake in Levels Page by completing the following steps:
Approve the interaction.
Stake the number of TPAD you want to stake.
Once the pool page opens for UKISS, make sure to register for the IDO so you get your spot secured.
LP staking access
You can also access the IDO by staking in the LP staking pool which can be found here.
The Level you have achieved can also be seen on the Levels Page noted above once you have staked.
Registering for the IDO
As mentioned, you will need to register for the IDO to be eligible.

To do so, make sure to register on the UKISS Pool Page:
https://trustpad.io/pool/ukiss
Participating in the IDO
Once the Raise is Live, the guaranteed allocation round will last approximately six (6) hours, followed by an FCFS round which is only for TPAD stakers and whitelisted wallets. You need to complete three steps to participate:
Head to https://trustpad.io/pool/ukiss
Approve interaction.
Send BUSD.
Public Whitelist
The Public Whitelist is where non-TPAD stakers get the chance to participate in the IDO. Recently there have been over 250,000 participants and over 22m entries in the whitelist, meaning that if you just stake 2k TPAD and register you will be greatly increasing your chances.
The link for the public whitelist will be shared here once it is live, as well as on official channels.
About TrustPad
TrustPad has been founded to aid the growth of the blockchain ecosystem in a safe and sustainable way. TrustPad is proudly partnered with Lupa X, GD10 Ventures, BlockSync Ventures, X21 Digital, Meridian Capital, Wealth Union, Twin Apex Capital and 4SV.
TrustPad is different from other launchpads. A 'quality over quantity' approach ensures that projects launched through TrustPad have real long term value. This will provide the TrustPad community with sustainable development, attracting a larger community for both $TPAD and the projects launched on the platform.
Join the TrustPad Community now!
Website | Telegram| Announcement | Twitter | Medium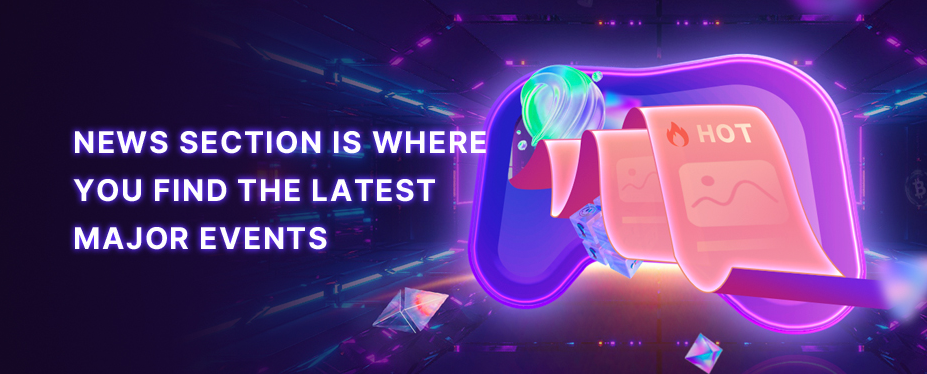 Welcome to P2E GAME
Hearing the echoes from Metaverse.
No corresponding news is found