MARKET CAP :
$5,607,185,562,796.5
NFT Volume(7D) :
$69,323,434
(
#IDO
#GAMEFI
#BLOCKCHAIN GAMES
#NFT COLLECTION
)
[Bullperks] IDO Meaning In Crypto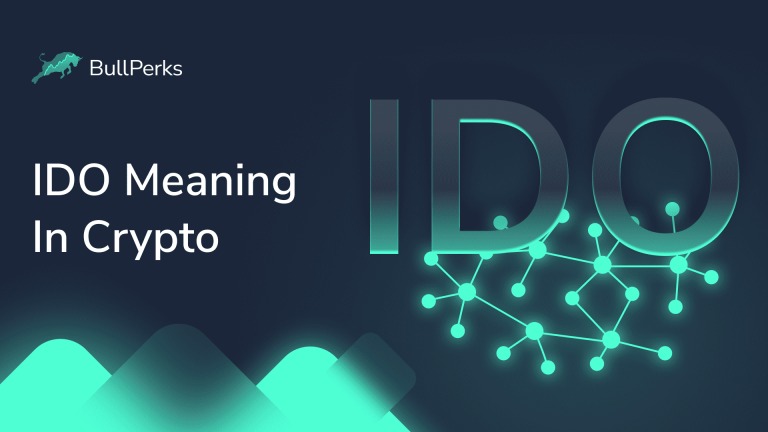 Up until not long ago, the most popular path for investing in startups and early-stage businesses was to create a venture capital fund. However, this investment modality is quickly becoming outdated as it doesn't fulfill the investors' or the entrepreneurs' needs anymore.
A venture capital investment is highly centralized, meaning that all the procedures and decisions are taken through one single partnership with a VC firm and done behind closed curtains.
In order to transform investing into a more transparent process and end this outdated secrecy, the world of blockchains and cryptocurrencies' would decentralize investing platforms and financial models through IEO, ICO, or IDO (Initial DEX Offering) offerings.
Here, we will take a closer look into IDOs, the most recent offering model making its way to center stage in the crypto world. Check it out!
IDO Meaning Crypto
An initial DEX offering (initial coin offering), or IDO, is an offering of a cryptocurrency, or in other words, a token, that takes place on a decentralized exchange (DEX). Unlike ICOs, where tokens are sold prior to being listed on an exchange, tokens in an IDO are immediately placed on the DEX through which they are launched. It means that project developers no longer need to collect assets for pools. Instead, the pool is formed on the DEX after the completion of IDO çthrough its own or third-party launchpad.
The IDO model has grown in popularity as cryptocurrency-based projects can raise money without intermediaries, including investors, traders and crypto enthusiasts who can benefit from instant token/coin trading, providing a sure-fire scenario for all the participants.
What Is IDO?
A token offering is a way to raise funds where a project sells a new crypto coin in an early stage offering, and when an investor buys a token at this launch price it can bring about promising returns. Some investors may purchase coins for their utility, others for the sake of speculation, and while the interest differs, there are many uses like farming, staking, or paying transaction fees.
In this scenario, an Initial DEX Offering referred to as IDO, is a token offering that runs on a Decentralized Exchange (DEX), a decentralized and permissionless subsidizing platform, such as the popular Uniswap, that makes DeFi or Decentralized Finance possible.
When launching an IDO, a project promotes a coin or token via a DEX to make token sales easier. The DEX receives the tokens, and users contribute funds via the platform, where the DEX completes the ultimate distribution and transfer. All the processes are fully automated and run on the blockchain, such as Ethereum or Binance Smart Chain, through smart contracts.
Usually, an IDO allows users to lock in funds in exchange for new tokens throughout the token generation event. Part of the funds, along with the new token, are then added to a liquidity pool before being returned to the initiative, providing liquidity after the sale.
There is also an investor whitelist, for which an investor prospect may have to complete some tasks particular to the DEX platform or provide their wallet address to join the list.
In short, IDOs allow projects to distribute their tokens in a cost-effective and straightforward process. As the industry becomes more regulated, we may see increased Know Your Customer requirements, enhancing investment safety.
Some IDO examples, launched through BullPerks, that are worth looking into:
MetaGear: Blockchain-based asymmetric gameplay, inspired by the battles between supercars, opening the modern pixel world, i.e., the metaverse.
Totem: Being the first operating system for the metaverse supported by Polygon, its users gain access to Web3 tools, closed NFT communities, and real-world value as they explore and enjoy the open metaverse.
Rainmaker Games: The project wants to create the most prominent global P2E game platform and P2E data powerhouse, with the first-ever P2E guild verification. And also the most extensive P2E gamer data logging system.
VOID: Blockchain-based, multiplayer online game. It offers a play-to-earn (P2E) model built on Unreal Engine 5 to showcase super-rich sound and graphics.
IDO vs. ICO. What Is the Difference Between IDO, ICO, and IEO?
So what is the difference between IDO and ICO? The IDO may be considered the successor of more well-known crypto fundraising methods, such as initial coin offerings (ICOs) and initial exchange offerings (IEOs).
An ICO emulates the Initial Public Offering technique from the traditional venture capital modality, where it sells part of a company's shares to the public. An ICO does the same by selling some of a project's total crypto token supply to the public independently.
In essence, anyone could issue an ICO and in turn, be responsible for the fundraising, by reaching out for exchanges to list the token, managing the smart contracts, and advertising the ICO to attract investors. But in the end, the tokens are not immediately available, and so the investors have to wait for an exchange listing.
ICOs quickly gained popularity throughout 2017, as the premier investing modality, but faced a downfall, when the listing of several scam projects resulted in many losses for project investors.
The IEO came around soon after, promising to examine every project before listing it and assuring investors' safety as a result. It is similar to an ICO but launched on a centralized exchange, quickly gaining trust among the investing audience.
In this modality, initiatives follow a strict vetting process before listing, and centralized exchange is responsible for fundraising, listing the token, managing the smart contracts, and promoting the IEO. Nevertheless, tokens are still not immediately available for trading.
With the appearance of the decentralized liquidity exchanges, the IDOs emerged to offer an uncomplicated and fair approach to start a new cryptocurrency project, as they eliminate pre-mines, which favor project founders over community members.
Alongside all that, there are also IDO launchpads built specifically to conduct IDO deals.
In this new framework, the projects are still vetted before being listed and must comply with the launchpad's rules. A DEX or launchpad and the startup are responsible for fundraising, managing the smart contracts, and taking care of the IDO's marketing.
The DEX lists the crypto projects automatically, and the tokens are either made immediately available or have a vesting period.
Is IDO the New IEO?
While IDOs move to take over as the preferred modality in the crypto investing world, IEOs continue to make their way and while similar to IDO's they are structurally different.
As mentioned earlier, IEOs are launched on a centralized exchange space, while IDOs are on a decentralized exchange space. That means that there is no middle man during an IDO transaction, and it is all done upon smart contracts trust.
While this particularity makes the whole investing process more direct and transparent, it still has some ground to gain among the senior investing audiences who are used to traditional venture capital investing procedures.
With so many evolving changes occurring in token offerings and new models emerging each day, it is risky to say that one model completely substitutes the other.
Take Initial Farm Offering, for example, as it is also on the rise. Even though it is a variation of the conventional IDO, it works with the same core concepts: liquidity pools and decentralized exchanges. It still holds a lot of differences and cannot be described as the new IDO.
It is possible that, in the future, this dynamic will change. But, for now, most token offering modalities still serve different purposes for different people.
Bottomline
Although it is still a somewhat new fundraising model, it is clear that IDO will likely be the next step in blockchain finance and decentralized finance. It is the first time that a token offering model offers true transparency and immediate liquidity while also crowdfunding more startups.
BullPerks is one of the pioneer platforms to offer an IDO launchpad. It creates equal opportunities for retail buyers to invest in the best crypto-based projects available out there.
Putting community interests first, the BullPerks team performs diligent research on every deal, including regulatory, legal, financial, and business capabilities, as well as inspection into core technology and founding team experience.
With BullPerks, entrepreneurs can launch their projects successfully, and investors can keep their investments safe.
FAQ
What does IDO mean in trading?
IDO is a decentralized crowdfunding platform that is a new way of raising funds in the crypto industry. This sort of fundraising is done by swapping tokens that represent various assets hosted on a decentralized exchange (DEX). IDOs are frequently carried out when a project releases a token through a decentralized liquidity exchange.
What does IDO stand for crypto?
IDO is one of the crypto fundraising efforts frequently witnessed today. It is an excellent option for new crypto projects and startups wishing to release tokens and raise money more quickly.
How do I participate in crypto IDO?
To paticipate in an IDO, you will need to win a whitelist spot on a crypto launchpad like BullPerks. Since IDOs generally raise small amounts compared to IEOs, ICOs and IGOs, they have to limit the number of buyers and the amount of the token that investors can buy.
To win a whitelist spot, you'll need to hold at least the minimum number required of the launchpad's native token. Generally, the more tokens you hold the more entries you get.
Getting on these whitelists usually requires Know Your Customer (KYC) checks and a crypto wallet.
Would you like to start investing in the most promising crypto projects? Learn how to invest with BullPerks, the fairest and most community-oriented decentralized VC and multichain launchpad!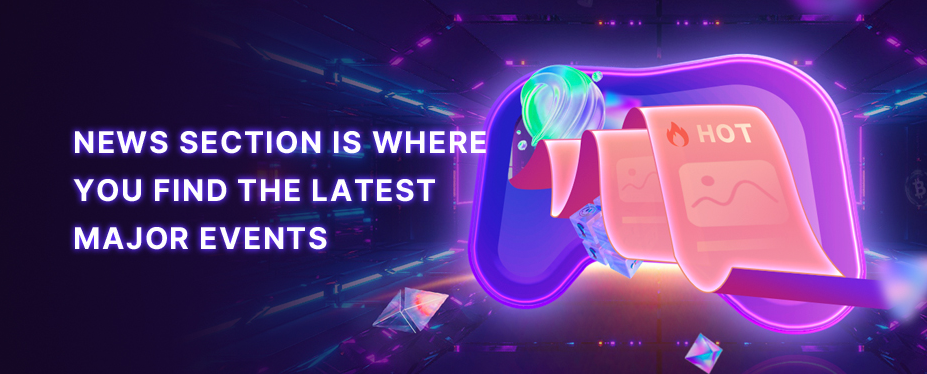 Welcome to P2E GAME
Hearing the echoes from Metaverse.
No corresponding news is found