AMA: BSCSTATION x CRYPCADE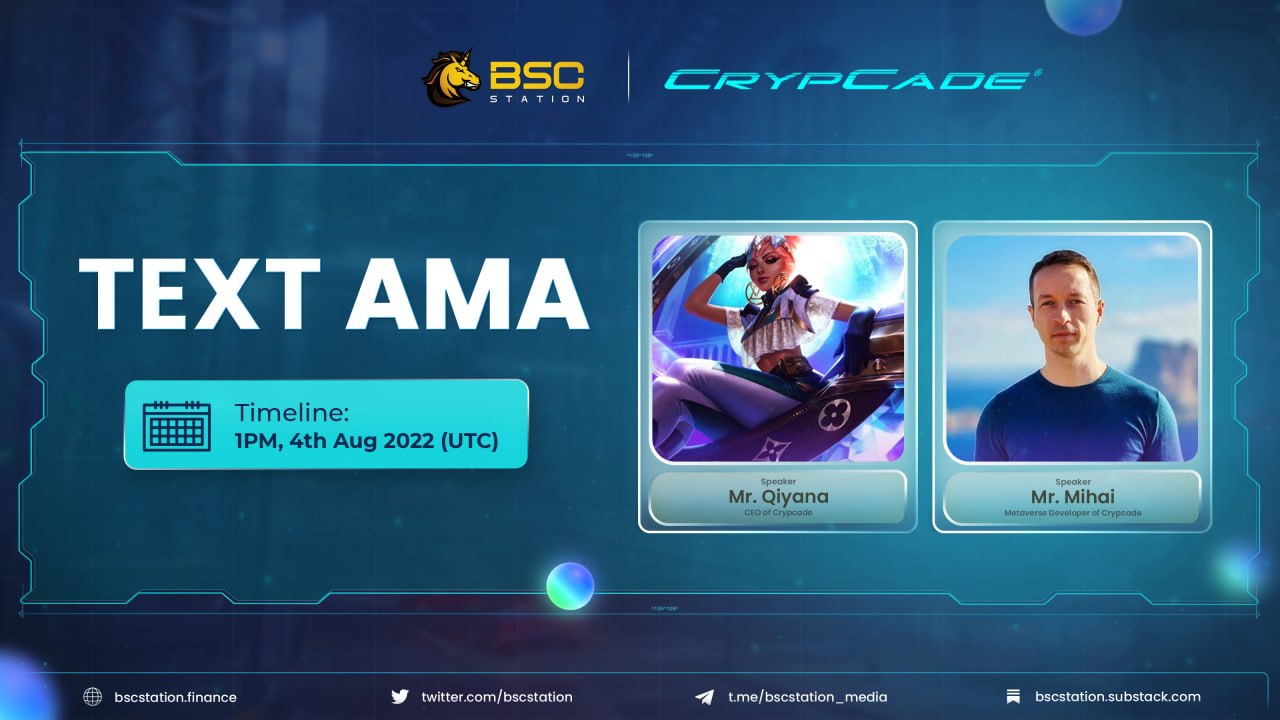 CrypCade is a functional fullstack open entertainment metaverse on blockchain. As is the entertainment ecosystem that brings ultimate gaming & entertainment experience for users in a Metaverse environment.
Unlike other P2E games, CrypCade opens a whole metaverse world allowing you to explore the city, interact with NPCs, operate vehicles, and enter countless unusual buildings... Do not pass up the opportunity to begin your journey with CrypCade. Joining in the AMA to learn more.
🎙Speaker:
👨🏻‍🦰Mr. Qiyana - CEO of Crypcade
👱🏻‍♂️Mr. Mihai - Metaverse Developer of Crypcade
📅Time: 1:00 PM Aug 04 (UTC)
📍Venue: https://t.me/bscstation
🎁Reward: $200 BUSD
👉 5 Pre-AMA Questions (Send Here)
👉 5 Live Questions
‼️Users must complete the following tasks and provide snapshots to @thanhdang1902
✔️ Join @bscstation_media & @bscstationindia
✔️ Follow BSCStation on Twitter
✔️ Subscribe to BSCStation YouTube
✔️ Join @CrypCadeNews & @CrypCade
✔️ Follow Crypcade on Twitter