Upcoming BSCStation IDO Calendar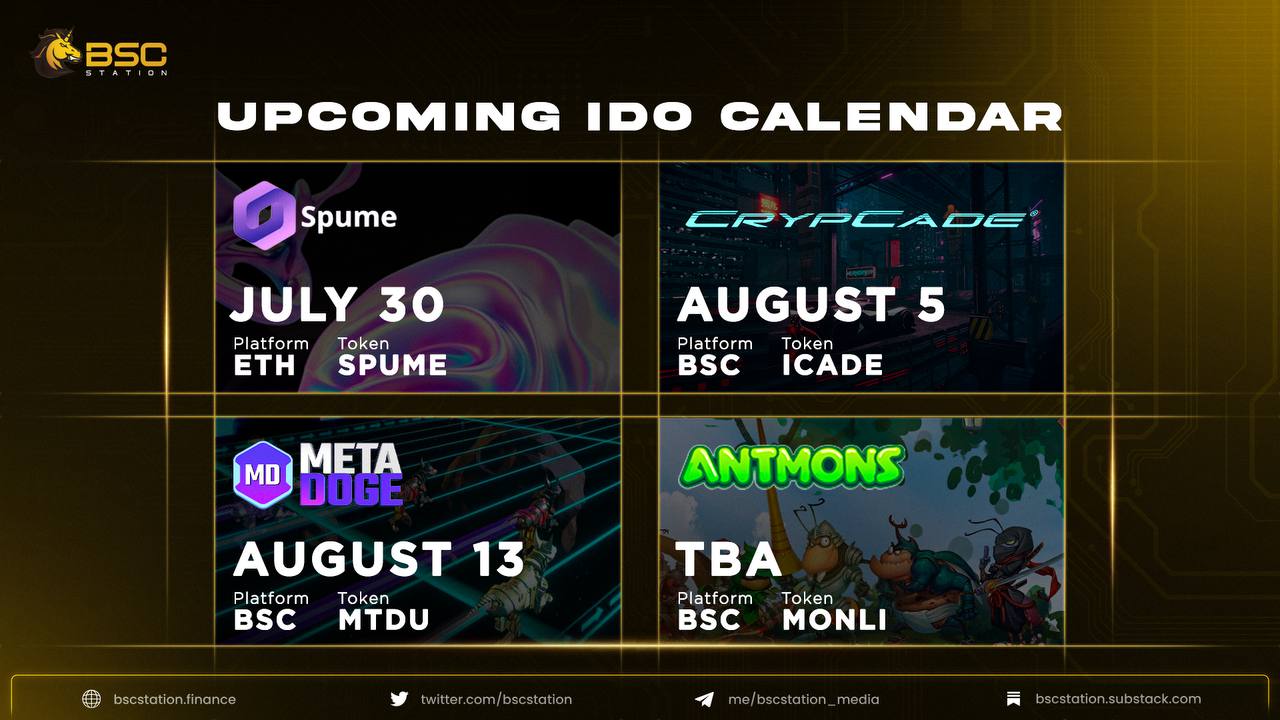 Upcoming BSCStation IDO Calendar
💎 The calendar presents quality projects we have taken our time to vet and ensure the best benefits for our community.
You can participate in BSCStation's IDO event by
✅ Be BSCS Holder
✅ Stake BSCS at IDO Pools
✅ Stake BSCS at Launch Pools
✅ Register in the Community Whitelist for IDO Event
💰 BSCStation also provides the Start Pool for BSCS Holders to maximize the profit with astounding APR.
How to earn from Start Pools?
✅You only need to stake one token to start earning: usually BSCS
✅Check this guide for a step-by-step instructions.
🚀 The golden ticket for everyone to accompany BSCStation in the incredible 'To the Moon' journey is right here.
Seize the opportunity!
https://twitter.com/bscstation/status/1552310146667139072?s=21&t=77Ih965A7tmEV74cf6B4sA