[Axie Infinity]Custom Lunacian Codes Are Here!
Axie Infinity 2 months ago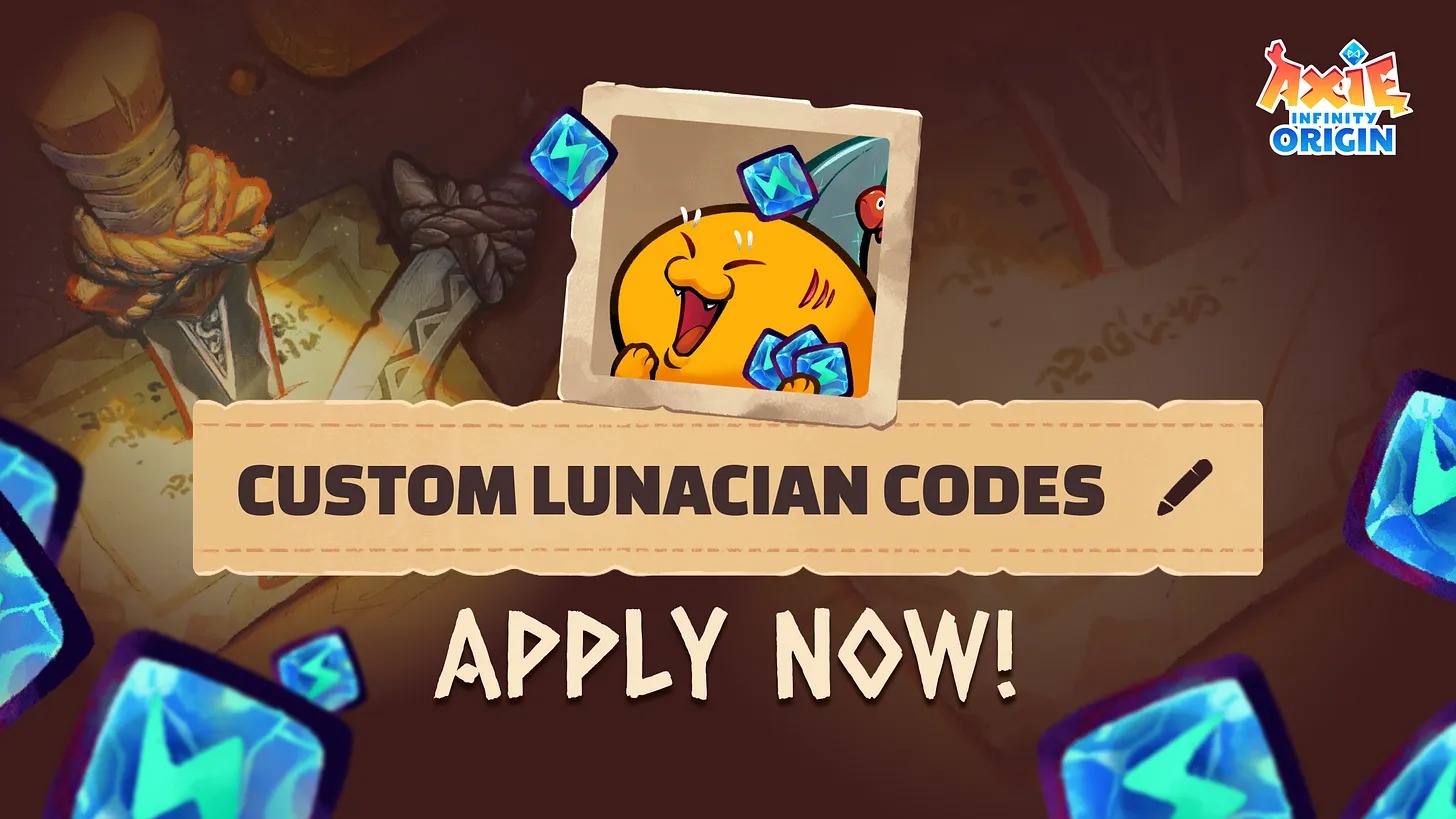 What is a Lunacian Code?
Lunacian codes are referral codes that allow any Lunacian to benefit from on-boarding players and fostering relationships in Axie!
When a Lunacian Code is used, 1% from the 4.25% marketplace fee will be sent to the referrer.
Custom codes will allow you to personalize your Lunacian Code so that they're easier to remember and align with your brand!
How to Apply
Lunacians may fill out the Custom code form once per month to request a code. If you forget to apply, then please apply again at the start of the next month!
hantao@qu3st.io will email successful applicants! Note that these emails will not include any links for you to click.
Applicaton Forms
English: https://bit.ly/3o7ct6t
Español: https://bit.ly/3v2cjBs
Português: https://bit.ly/3IQtUBZ
Tagalog: https://bit.ly/3OosgZn
Rules and Restrictions
Must fill out the creator application form: https://bit.ly/3NWY9c6
Follow the Axie Code of Conduct: https://axieinfinity.com/code-of-conduct/
Follow the Axie ToS: https://axieinfinity.com/terms
Follow the Terms of Use: https://support.axieinfinity.com/hc/en-us/articles/6195255284251-Lunacian-Code-Terms-of-Use