MARKET CAP :
$5,607,185,562,796.5
NFT Volume(7D) :
$69,323,434
(
#IDO
#GAMEFI
#BLOCKCHAIN GAMES
#NFT COLLECTION
)
Monsta Play2Earn — Tapwar (7 steps Full Guide)

Earning has never been easier with Tapwar! A lot of you Monsta warriors have already established yourselves in a rewarding Play2Earn journey with Fortune Crate!
We're already witnessing several members taking things a step further by starting their own guilds!
So in the spirit of making sure everyone and anyone can earn limitlessly in Tapwar, here's an A-Z on how you can get someone to join you in Tapwar! (And hopefully, be your scholar!)
Full video tutorial here:
STEP 1: Download Monsta Tapwar on IOS, Android, Windows or macOS
Go to the official Monsta Infinite website and click 'Monsta Tapwar'.
Choose the platform/ operating system that you want to install.
Step 2: Download & Create a Monsta Wallet account
To begin earning with the Play2Earn features, you will have to use Monsta Wallet as Game Login. There will be no Play2Eearn features for Guests.
Go to the Monsta Wallet site to get it! Choose the platform/ operating system that you want to install the Monsta wallet.
Example: I have chosen the Desktop Chrome version:
Create a New Password for your Monsta Wallet.
Copy and Save your seed phrase somewhere safe for your own records. Click 'I have copied it somewhere safe to proceed.
And now, your Monsta Wallet is ready to use!
Step 3: Generate a QR code for the Game login
Go to the Marketplace and Click 'Connect Wallet'
Select the Monsta Wallet account that you want to use for Game Login.
Click 'Game Login'.
Click 'Generate QR code'.
Click 'Sign'.
Close the Monsta Wallet pop-up.
If you are using Desktop to log in to Monsta Tapwar, click 'Copy from Clipboard', and on the Monsta Tapwar login page, click 'Paste from Clipboard'.
If you are using Other Devices to log in to Monsta Tapwar, click 'Scan QR code' on the Monsta Tapwar login page, and scan the QR code.
Step 4: Purchase Fortune Crates bundles with BUSD
Head to the Marketplace and look for "Fortune Crate Sale" or wait for the Fortune Crate sales announcement on our official social media platforms.
The Fortune Crate Sales happen every 3 days to ensure everyone can get Fortune Crates and earn continuously!
Read up on the terms and conditions before checking the box and click "Buy Now" to proceed with the payment.
Click 'Sign'.
You will receive a QR code for the payment. Copy the address or scan the QR code to make your payment of $9.90 BUSD using your Metamask or any other Centralised Exchange account that supports BEP-20 transactions.
*Remember to pay with BUSD via BSC Mainnet.
When your payment is successful, you will be greeted by our Monsta! You can now view the purchased Fortune Crate in your Tapwar account!
Step 5: Key in a Referral code to earn extra souls
Key in a referral code that you got from your friends or others before unlocking your first achievement so that you can claim 40,000 Free Souls when you unlock your 1st achievement.
Step 6: Basic Gameplay
Here's how you can play and Earn with Fortune Crates! Once you login into the game, press PLAY and start playing the game.
During your first time playing, there's a simple guide on how to move the runestones!
Before you begin, select a skill card which can help you increase your scores in battle.
Observe the runeboard and look at the possible combinations you can perform with simple moves. Then, try to match a minimum of 3 runewords to score a combo. Match as many runewords as you can. Example as below:
Step 7: Summoning Fortune Crates
Every time you're done with a round, the Blue Crystal ball (above the 'PLAY' button) will fill up.
The more combos you get, the faster the Blue Crystal ball will be filled up. On average, a user will need to use 3–5 matches to fill up the Blue Crystal ball.
Once the Blue Crystal ball is filled up, click on the Blue Crystal ball, and click Summon 100%.
You can use 1 or more Fortune Crates per summoning.
Inside the box, there are items, and the item will be added to the Items List (at the bottom left side of your lobby).
Step 8: Tribute items from the Item List
Click the 'ITEMS' button.
Select the item that you want to tribute.
Click 'Tribute'.
Adjust Quantity & Click 'Tribute'.
Click 'Confirm', and the xSTT amount will be sent to your linked Monsta Wallet account. The STT will be displayed when you go to the Marketplace!
Step 9:

Bridging out xSTT to PancakeSwap and swap to any token

Once you've tributed your items, you will receive xSTT in return. You can choose to hold your xSTT or go to https://bridge.monstainfinite.com/ to bridge it out from Monsta Chain to the Binance Smart Chain into a Metamask account that supports BEP-20 transactions.

Select your Metamask wallet to bridge STT into Monsta Chain or select your Monsta Wallet to bridge xSTT to BSC. Make sure you are connected to the Monsta Wallet used for Game Login.
Choose From 'Monsta Mainnet' to 'Binance Mainnet'
Select xMONI or xSTT, whichever you would like to bridge out to Binance Mainnet.
Key in the amount that you want to bridge. Key in a valid BEP-20 wallet address (Metamask) to receive the MONI or STT and click 'Unlocked' then 'Transfer'.
Click 'Submit' and it's done!
Disconnect your Monsta Wallet from the site.
Connect to your Metamask wallet.
Click Claim Token.
Click Claim. Your token is now being bridged to your Metamask wallet. Note that the bridging will take some time to be reflected in your Metamask account.
The amount of STT is sent to your Metamask wallet. Note that to view STT tokens in Metamask, you have to import the token. Open your MetaMask Wallet extension and click Import Tokens.
Key in STT BSC contract address: 0x9Ee75952E3408ed7005225855aA1835D6d0023CA
Click Import Tokens
Now, you can head to platforms like PancakeSwap (https://pancakeswap.finance/swap), to swap your STT into any other tokens such as BUSD.
Step 10: Wait for the next Fortune Crates sale and Buy again!
The key to a successful Play2Earn journey in Tapwar is simple:
The more Crates you have, the more you can earn; and the more you PLAY, the faster you can earn!
So good luck and happy earning!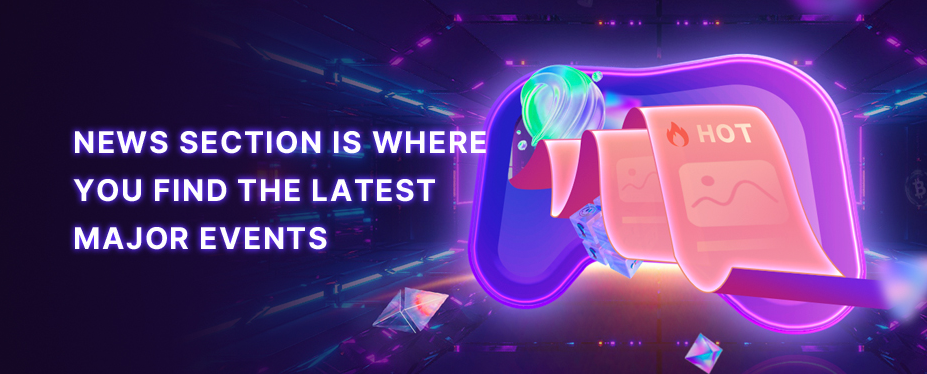 Welcome to P2E GAME
Hearing the echoes from Metaverse.