MARKET CAP :
$5,607,185,562,796.5
NFT Volume(7D) :
$69,323,434
(
#IDO
#GAMEFI
#BLOCKCHAIN GAMES
#NFT COLLECTION
)
How to play the Illuvium (ILV) game?: A beginner's guide
What is Illuvium?
Cryptography-based blockchain games aren't anything new as so many are available, like Crypto Kitties and The Sandbox (SAND). However, no game on the Ethereum blockchain claims to be an AAA title game. AAA (pronounced "triple-A") is a categorization term in the video game industry for high-quality titles with the highest development costs and levels of promotion.
Illuvium is a (open-world) fantasy battle and role-playing game (RPG) with a variety of collecting and trade aspects that should appeal to both casual gamers and die-hard decentralized finance (DeFi) lovers. But who created Illuvium?
The Ethereum-based RPG adventure game was conceived by Kieran and Aaron Warwick. It is a play-to-earn crypto game where users can stake their tokenized assets and earn nonfungible tokens (NFTs). With zero-knowledge Rollups, or zk-Rollups, llluvium becomes a highly scalable NFT game with a privacy-preserving architecture. A zk-Rollup is a layer-2 blockchain solution that computes and stores data off-chain while keeping funds in a smart contract.
Other distinguishing features of the game include a decentralized governance structure to maximize the Illuvium token (ILV) in the ecosystem and the Illuvium decentralized autonomous organization (DAO). ILV is the main currency used to award players for their achievements in the game. It also gives them access to their portion of the Illuvium vault.
The world of Illuvium is inhabited by creatures called Illuvials. They can be captured and nursed back to health by players. They become part of the player's collection and can be used in the cryptocurrency game's Auto Battler mode to combat other adventurers.
This article serves as an Illuvium playing guide and will explain how Illuvium works, how to buy illuvium and what Illuvium staking is.
How does Illuvium work?
Illuvium will be released as an Open Beta in Q1 2022 because the team "wishes to incorporate a broader scope." You must register and create an account on illuvium.io using your email address before you can play Illuvium.
The game can then be downloaded as a desktop application, after which you have the option of playing for free or paying for a premium subscription. But the game has not yet been launched and will not be available to download until it is instigated.
The fundamental mechanics of the Illuvium project is personalizing and collecting NFT Illuvials, which have a class and an affinity. Illuvials with more power can combine classes and affinities.
Illuvials with similar affinities or classes can help one other in battle, which is referred to as creating synergies. This allows you to make tactical decisions about the Illuvials you utilize and collect. For example, users can mix their Illuvials and produce new ones with increased strength if they reach a certain level.
Beware of the following points before you start collecting NFTs and playing Illuvium:
Classes and affinities
Fighter, Guardian, Rogue, Psion and Empath are the five classes in the Illuvium game. Air, Nature, Fire, Water and Earth are the five affinities in Illuvium's alien world. It is possible to construct an Illuvial with stronger class skills by combining two classes of the same type. Because ascended forms are so powerful, they can sometimes take on the roles of two classes at once, such as
Similarly, ascended form affinities with two elements (Frost = Air + Water) or a greater link with one element (Inferno = Fire + Fire) can be created. However, make sure that your team is well-balanced.
Attributes
The strength, damage, speed and health of each Illuvial can be affected by attributes like Attack Damage, Attack Speed and Savagery. The more you fight with your Illuvials, the stronger they become. Some objects can be used to enhance the skills of the Illuvial. These goods are available for purchase or can be manufactured with simple crafting ingredients.
How do you play the Illuvium game?
In a role-playing game like Illuvium players travel to several places to fight monsters known as Illuvials. Begin by personalizing your character and selecting your Polymorphic Subordinate Drone after that. When you and your companion are ready, you can set out to investigate the world's diverse regions and the mysteries that have fractured it.
After beating Illuvials, shards (with varying power levels) can be used to capture them, which makes them stronger, and they can then be utilized to battle other players or explore more risky places. It is critical to select Illuvials with high synergy against the opponent's pick. However, some of the regions will be inaccessible to beginners.
So, how much does it cost to play Illuvium? Illuvium is available at no cost, but those looking for a more in-depth experience can buy ILV and sILV tokens to gain access to more in-game assets.
Combat
When the battle begins, each Illuvial will locate and attack an opposing target and generate energy through assaults and damage. The Illuvial can activate the ultimate ability, which is a powerful ability that can change the course of a battle, when they gain enough energy and reach a particular limit.
Ultimates can deal damage, injure adversaries, boost teammates and knock them out. The fight concludes when a team is defeated.
Catches and rare catches
After a victorious fight, defeated Illuvials can be captured using shards when playing in the Adventure Mode. The captured power and Illuvial determine the chance of capture, which, if lost, lead to an Illuvial fleeing. Therefore, powerful shards are critical for capturing defeated Illuvials.
There is a small chance of cosmetic alteration of the fragment (shards) that were used to capture the Illuvials. Shiny, holo and rainbow are uncommon catches that can distinguish your Illuvial from the rest. Each unusual catch will add to your collection and can be profitable.
Fusion
Illuvials can create more powerful stages in this blockchain-based game if the following conditions are met:
So, how do you earn money in Illuvium? Based on the strength of the Illuvial, the price of the ILV token will vary, i.e., a powerful monster means the high price of the ILV token. And this is how you make money from the Illuvium RPG? You can also sell the dominant Illuvial for Ether (ETH) or team up with other Illuvials to earn bonuses.
Leveling up in the game
Two Illuvials can be distinguished based on the experience they earn in the blockchain gaming world. An Illuvial that does not engage in combat or in a battle cannot level up. However, if an Illuvial is defeated during the game, they are returned to the shard for recovery.
If you do not have the patience for Illuvial to cover naturally, consider paying Illuvium Revival or medical fees (paid in ETH).
The RPG-intensive perspective of the game
Other than Illuvials, players who are equipped with futuristic weaponry and armor also fight the battle. When crystals and gemstones are incorporated into your armor and weapon, they give them a sense of class and affinity.
You'll need to collect and harvest resources from the surrounding area to build these weapons. Adventurers, on the other hand, will never be without a fresh challenge. Players can compare things and enhance their characters, which will allow them to defeat more powerful and rare monsters.
Obelisks and extensive
Players can travel from one place to another in the Illuvium world with the help of Obelisks. Obelisks allow the construction of small towns within and dome and protect the region against flooding. Extensive refers to the safe zones that are home to the monster recovery system, items sellers and buyers, and battle locations.
Game modes
Story mode, Ranked arena and Arena Leviathan are the three modes in which you can play the Illuvium game. Players will be able to roam the planet and locate new Illuvials to battle as the story progresses. The fighting zones will be enabled shortly after this mode is launched.
Players can compete and be ranked within the arenas. The Ranked Arena will feature player-versus-player combat. There is a point cost associated with these normalized levels.
The Arena Leviathan will not be restricted in the same way as the Ranked Arena is. This is where gamers can get rid of their stuff and earn or lose battles and money. Spectators will be able to wager on the matches as well.
What is the Illuvium (ILV) token?
Illuvium's native token is an ERC-20 token and is of two types — ILV and sILV — that can be used within the Illuvium game and its ecosystem. The ILV rewards are vested for one year; however, sILV can be used to play the game right away. Three million dollars will be distributed as staking rewards, for a total of ten million dollars.
Uses of the ILV token:
Can you mine the Illuvium token? No, only NFTs in the game can be mined, harvested and captured by the victorious parties.
The sILV token
The yield farming rewards system in Illuvium is unique in a way that before they may be withdrawn, all ILV incentives from the yield farm are frozen for a year. The sILV token is permanent in the game as it does not appear to be a blockchain-based asset.
By transforming ILV payouts into sILV, a secondary in-game asset, stakers can skip the unlock timeframes, and users can claim their sILV rewards and earn the USD equivalent. They can also use their awards to purchase in-game stuff early.
What makes Illuvium unique?
Illuvium is the first AAA title game, which makes it unique from other games like Axie Infinity. However, layer-2 incorporation, IlluviDEX and yield farming are other distinct features of the Illuvium game.
Illuvium inherits the Ethereum blockchain's security, and the network is also bolstered by Immutable X (IMX), a layer-2 solution designed to scale apps that leverage NFT features.
Illuvium makes use of IMX's features to ensure that players can trade and mint NFTs with near-instantaneous transaction completion and no gas costs. Moreover, when using IMX, players have complete control over their assets.
IlluviDEX is Illuvium's in-built decentralized exchange (DEX), where players can exchange their Illuvial assets. Each sale generates a 5% commission that goes into the ILV stakers' rewards pool.
The Illuvium yield farm program has been allotted 30% of the maximum supply (3 million ILV) of 10 million ILV. Participants who provide liquidity over three years and take part in various reward programs will receive yield farming rewards via distribution.
How do I invest in Illuvium?
Crypto.com, Binance, SushiSwap and KuCoin are the various popular exchanges where you can buy ILV tokens. You need to have an account to do so. Follow the steps below if you want to buy ILV tokens at the Binance exchange.
If you wish to stake your ILV later or just want to keep it safe, you'll need to move your ILV to a crypto wallet. If you already have crypto funds in your wallet, a DEX like SushiSwap (ILV/WETH) could be used to purchase ILV directly from your wallet.
How to stake Illuvium (ILV)?
You can stake ILV tokens directly from your wallet, and the supported wallets are WalletConnect, Portis, Trezor, Coinbase wallet, Fortmatic, MetaMask and Torus. Connect your wallet that has Illuvium (ILV) tokens at staking.illuvium.io.
Core pools and Flash pools are the two types of core pools in the Illuvium protocol. ILV and ILV/ETH both allow variable locking for up to 12 months in Core pools. However, partner tokens are held in flash pools, and ILV or sILV are distributed as a reward. The rate and timing of reward distribution differ depending on the partner.
Select the pool of your choice and choose ILV tokens > Click on "Stake." Enter the desired amount of ILV tokens you wish to stake and whether you wish to stake in the Flexible or the Locked mode. The flexible mode allows you to unstake your tokens at any time at a smaller annual percentage yield (APY). However, you can earn higher APY with the Locked mode by locking your ILV tokens between a week and a year.
After selecting the preferred mode, click Stake and then confirm your transaction. ILV or sILV tokens can be used to receive rewards. ILV rewards are locked for a year whereas sILV tokens are merely in-game tokens that can be used immediately if claimed. On the Vesting tab, users may see their awards. However, before any incentives may be withdrawn, they must first go through a 12-month vesting period.
Should you invest in Illuvium?
The game has already acquired a lot of interest, traction and trading volume on crypto exchanges since the launch of Illuvium's staking platform. As a result, the market capitalization of ILV has grown steadily since its inception in the DeFi world.
However, the real performance of the game can be evaluated once it is launched, and players can provide pieces of evidence of the advantages of the Illuvium game over Decentraland, Axie Infinity and The Sandbox.
If you still wish to invest in the ILV token, please do your due diligence before committing your funds. Whether or not Illuvium is the NFT game industry's first AAA experience, we'll have to wait until the company's announcement for the beta to be released to find out.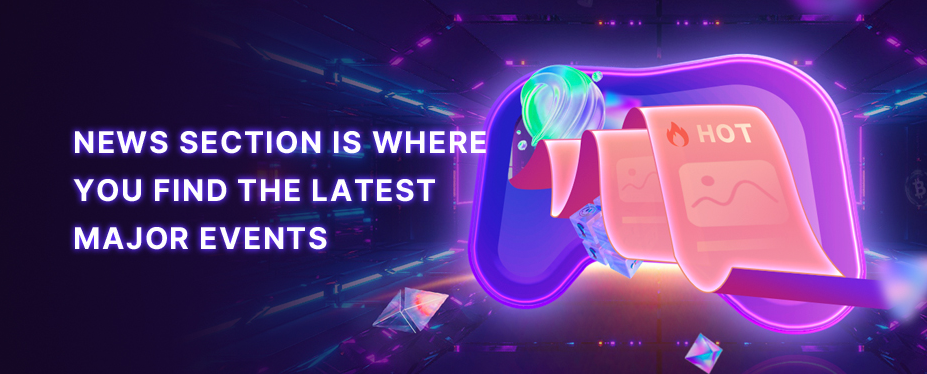 Welcome to P2E GAME
Hearing the echoes from Metaverse.