MARKET CAP :
$5,706,794,913,477
NFT Volume(7D) :
$68,403,145.4
(
#IDO
#GAMEFI
#BLOCKCHAIN GAMES
#NFT COLLECTION
)
3 Free-to-Play Blockchain Games to Discover in 2023
Blockchain gaming is rapidly growing in popularity, but the cost of entry can be a barrier for many players.
Play-to-earn games typically require players to purchase NFTs before even beginning the game, making it an unattractive choice for those who are just getting started with blockchain gaming.
However, there is a solution: free-to-play blockchain games.
These games offer players the chance to explore the exciting world of blockchain gaming without having to make a financial investment.
In this article, we'll take a closer look at three free-to-play blockchain games that are worth discovering.
Immortal Game is a blockchain-based chess platform that aims to modernize the classic board game with the addition of NFTs and play-to-earn rewards.
The game was launched as a web3 platform on Immutable X and has been getting increasing attention since its release in June 2022.
Some key highlights of Immortal Game include:
-1.7 million games played, including 32 organized tournaments.
-Over 4,000 auctioned Immortal NFTs, with a record bid of $5,282 for the Ebony Piece of Art Bishop.
-Two tokens used in the platform: IGE (governance token to be earned through tournament rewards) and CMT (linked to gameplay features and serves as the financial backbone of the game).
-Immortal Weekly Leaderboards and Tournaments with prize pools of 8 ETH and 4 million CMT tokens for Play-to-Earn mode, and 1 ETH, 2 million CMT tokens for Free-to-Play mode.
-The Immortals Academy, an educational tool to teach new and old players how to play chess on Immortal Game.
In addition to its play-to-earn elements, the team behind Immortal Game has a mission to promote chess to existing players and new players alike, through added financial rewards and quests.
The game provides a free-to-play version and has Standard Leaderboards and Tournaments, which follow classical chess rules without added quests.
The company has raised $15.5 million across two rounds, including a $12 million Series A round led by TCG Crypto and with participation from prominent investors such as Kevin Durant and Rich Kleiman's 35V.
In conclusion, with its unique combination of traditional chess and blockchain technology, as well as its Play-to-Earn and Free-to-Play modes, Immortal Game sets itself apart from other free-to-play blockchain gaming projects.
Whether you're a seasoned chess player or a newcomer, Immortal Game offers a fun and exciting way to engage with the classic game.
Thetan Arena is a fast-paced, action-packed MOBA (Multiplayer Online Battle Arena) game that combines exciting gameplay, competitiveness, and skill-based battles with beautiful character designs.
Created by KardiaChan and Wolffun games, Thetan Arena offers a unique gaming experience that sets it apart from other free-to-play blockchain gaming projects.
Here's what makes Thetan Arena a standout:
-No Card-Based or Trading: Thetan Arena is a MOBA game that does not feature any card-based or trading elements, making it a unique and interesting option compared to other mobile crypto games.
-Unique NFT Hero Content: Players can purchase heroes using THC or other cryptocurrencies. These NFT heroes carry finesse and have unique designs that set them apart in the Thetan Arena marketplace.
-Secure Platform: The platform is user-friendly and built on Binance Smart Chain, ensuring a secure and reliable gaming experience.
-Four Game Modes: Thetan Arena offers four game modes, including Battle Royale (solo or duo), Deathmatch 4v4, Superstar 4v4, and Tower Destroy 4v4. The studio rotates the available modes periodically, keeping the gameplay fresh and engaging.
-Skill-Based Battles: The gameplay is designed to revolve around a combination of personal skills and teamwork, making for intense and competitive matches.
-Trophies, Bullet Storm, and More: The inclusion of features such as trophy class, bullet storm, battle royal, battery spawns, and MetaMask wallet has increased the game's economy and made it more engaging for players.
-Opportunity to Earn Money: The blockchain-based game offers players the chance to play to earn money. With rewards for winning games and various game modes, there are ample opportunities for players to earn THC and THG.
This game has already become popular among players because you don't have to make an investment to play the game, and the game is fun to play.
Thetan Arena is a MOBA game that stands out from other free-to-play blockchain gaming projects due to its unique features and gameplay.
With a secure and user-friendly platform, skill-based battles, and the opportunity to earn money, Thetan Arena is a game that traditional players can easily transition to and enjoy.
Undead Blocks, a first-person shooter (FPS) game, is quickly making a name for itself in the world of blockchain gaming.
The game offers players a unique experience that combines elements of zombie survival and cryptocurrency, providing an opportunity to earn in-game rewards while playing.
What sets Undead Blocks apart from other free-to-play blockchain gaming projects is its approach to tokenomics.
Instead of relying on an in-game token that can potentially lose value over time, Undead Blocks sponsors cash prize pools through weekend tournaments.
This approach has led to high player engagement, with recent tournaments seeing over 5,000 players sign up in just 48 hours.
Undead Blocks also boasts impressive graphics and gameplay, with the development studio partnering with Kevuru Games, a game art studio that has worked on well-known titles such as Star Wars, Fortnite, and Iron Order.
The game is also compatible with game consoles like Xbox and PlayStation and has plans to roll out multiplayer capabilities.
The game operates on a dual-token economy, where $UNDEAD tokens serve as on-chain governance and currency tokens, and ZBUX coins can be earned through gameplay and eventually exchanged for other cryptocurrencies or used to obtain rare in-game items and weapons.
Undead Blocks has already had over 25,000 downloads and 2,700 weapon loadout NFTs, and is continuing to grow.
The full multiplayer experience is expected to launch soon.
The game offers a combination of fun and earning potential, making it a unique addition to the world of blockchain gaming.
Conclusion
The popularity of blockchain gaming continues to grow, and free-to-play games are becoming an increasingly important part of this ecosystem.
Free-to-play blockchain games are offering a solution for players looking to experience the excitement of blockchain gaming without having to make a financial investment.
In the future, it won't be surprising to see many GameFi projects adopt this kind of approach.
As these and other free-to-play games continue to grow in popularity, they will play a crucial role in driving wider adoption of blockchain technology, making it an exciting time for the future of gaming and crypto.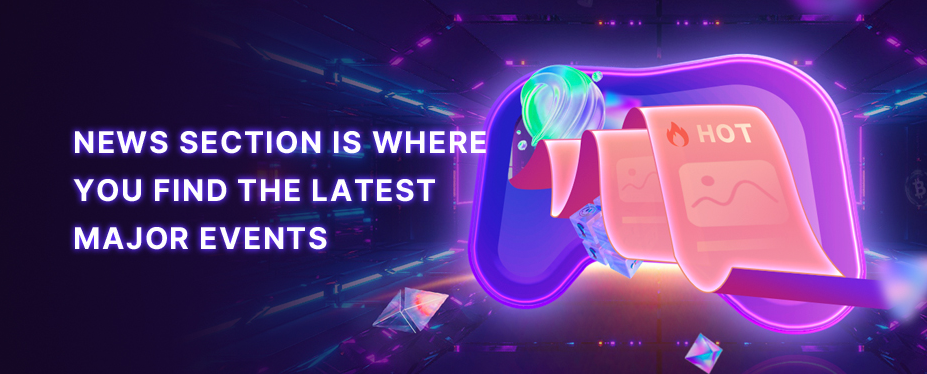 Welcome to P2E GAME
Hearing the echoes from Metaverse.