MARKET CAP :
$5,706,754,562,723.9
NFT Volume(7D) :
$68,403,145.4
(
#IDO
#GAMEFI
#BLOCKCHAIN GAMES
#NFT COLLECTION
)
4 Play-to-Earn Games to Watch in 2023
The gaming industry is constantly evolving, and one area that has seen significant growth in recent years is the emergence of GameFi.
These companies are focused on providing financial solutions to gamers and the gaming industry, including payments, financing, and investing.
With the gaming market expected to reach over $300 billion in value by 2025, it's no surprise that play-to-earn games are making waves.
Because the combination of gaming & finance has disruptive possibilities.
In this article, we'll look at four of the most hyped play-to-earn games that are worth keeping an eye on in 2023.
These blockchain games represent a diverse range of approaches to gaming finance, and all have the potential to significantly impact the industry.
Overview of the 4 P2E Games to Watch in 2023
Calvaria is a blockchain-based game that is generating a lot of buzz in the crypto-gaming community.
Many experts have picked Calvaria to be the biggest P2E game of 2023.
Why Calvaria is Worth Checking Out:
A battle strategy game that involves purchasing NFT battle cards and battling other players to win the native currency
A free-to-play option where players can get a free NFT when they sign up
A compelling narrative experience set in a well-designed universe representing the afterlife
Accessible and available to all users, including those without crypto experience, with both Play-to-Earn and Free-to-Play versions
Available on PC, Android, and iOS, without requiring any asset purchases or wallet installations
Staking and governance options through the network's DAO, with the community driving the game's direction
Mini-games, a scholarship system, and worlds byme store for users to make the most of
Periodic releases of NFTs that can be sold on marketplaces like OpenSea and Rarible
Calvaria aims to bridge the gap between the real and crypto worlds by offering a fun and accessible game with a sustainable and rewarding tokenomics model.
The team has a bright roadmap ahead, with many updates and the introduction of the Calvaria VR experience slated for 2023.
To learn more about Calvaria and its vision, visit the website and read the whitepaper.
Big Time is a free-to-play, multiplayer action RPG that combines fantasy combat, collectible NFTs, and a history-spanning adventure to create an unprecedented gaming experience.
The game is centered around a mysterious threat that destroys the existence of time.
Why Big Time should be on your radar in 2023:
Big Time features its own in-game token (unnamed at the time of writing) which is completely community-driven. The primary way to acquire this token is by playing the game.
The Big Time team actively engages with their community through AMAs (twice a week on average) and conversations on Discord, which has proven to be a successful strategy as their Discord has reached 404K members and Twitter has 255.1K followers.
Big Time Studios raised $21 million in two funding rounds from investors such as FBG Capital, North Island Ventures, Digital Currency Group, OKEx Blockdream Ventures, Alameda Research, Circle Financial, and Ashton Kutcher's Sound Ventures.
The all-star team of Big Time Studios is composed of 25 game industry veterans from companies such as Epic Games, Blizzard, EA, and Zynga.
Big Time has an Early Access Launch (EAL) NFT Collections with 3 types of passes (Gold, Silver, Jade), each with a different floor price. The rewards for EAL are mostly Cosmetics NFTs which can be sold for a decent amount of value.
Big Time is one of the first AAA blockchain games that truly excites and entertains players. Both crypto and non-crypto players can easily access the Big Time universe and enjoy comprehensive gameplay. NFT cosmetics are essential for navigating a long-term sustainable economy and establishing ownership of players' items.
Big Time is Free-to-play, so anyone can download and enjoy the game. You can only generate income through playing, which is important since they aim to attract gamers, not speculators.
Instead of an ICO, there will be NFT Sales for Space NFT and Cosmetics NFT. The role of cosmetics items is emphasized and appreciated by the team, who believe that cosmetics items will be the key to driving a sustainable in-game economy.
Unlike other blockchain games that require players to set up their own virtual wallets, Big Time incorporates the whole system directly into the game itself, making it a completely seamless process for new players to get started.
Big Time is a game that stands out by putting gameplay and the player first, the team behind it is composed of veterans of the industry with a proven track record and a solid vision for the future, on top of that the game's economy is built in a way that it is sustainable and fair for all players, with the use of NFT's and a free-to-play model, Big Time is definitely a game to keep on your radar in 2023.
The Unfettered is getting more attention, especially after this teaser. The game can be one of the projects that bring gamers to the blockchain area.
The Unfettered is a story-based, free-to-play play-to-earn blockchain metaverse game that offers players a chance to own NFT items and earn $SOULS tokens on the Binance Smart Chain and Ethereum networks.
What Makes The Unfettered Stand Out?
Unique Algorithm and Coin Metrics System: The Unfettered has a unique algorithm and coin metrics system that prevents inflation while still rewarding top players. The game has already passed two audits (Zokyo and Peckshield) that certify its fair and safe gaming experience.
High-Quality Graphics and Up-to-Date Content: The Unfettered has a top priority to constantly improve the game with high-quality graphics and up-to-date content, making sure players enjoy the process of earning NFTs and $SOULS.
Safe Gaming Experience: In-game rulesets and mechanics prevent players from cheating and earning more tokens faster than expected, ensuring a safe gaming experience for all players.
Story-Based Game: The Unfettered is an AA story-based game with play-to-earn, free-to-play, NFT, and metaverse concepts. It offers players attractive game content and a fair and safe gaming experience.
The Unfettered is a blockchain game that seeks to catch gamers' attention, which is exactly what the industry needs.
It is a play-to-earn game with a unique algorithm, high-quality graphics, and a safe gaming experience, making it a game to watch in 2023.
Shrapnel is a blockchain-based first-person shooter (FPS) game. Players use NFT guns and gears to fight and hunt for exclusivethe drops in the game.
Shrapnel chose Avalanche for their network and the game will be powered by their own Avalanche subnet. This means they can offer a more smooth and fast experience for gaming given the advantages of Avalanche subnets.
Here are the key reasons why Shrapnel should be on your radar in 2023:
Innovative gameplay: Shrapnel is building an extraction-based FPS game that offers a unique and exciting gaming experience. The game features a diverse range of NFTs targeting various stakeholders- players, creators, curators, and investors.
High-quality graphics: Shrapnel will be deployed on Avalanche subnet which offers zero latency, EVM compatibility, AAA graphics quality, and in-game assets trading for a premium gaming experience.
The single token economy: The game features a single token economy, which helps to support the robustness of the game and adds value to the game economy. Only popular player-created maps or vanity items provide extra rewards for $SHRAP stakers, which helps to balance supply and demand for the $SHRAP token.
Community-driven: Shrapnel has a large and engaged community, with 49.4K Twitter followers and 39.9K Discord members. The game also features a DAO, which empowers the community with governance power to make decisions on the game design, roadmap and aesthetics.
Experienced development team: Shrapnel has a BAFTA and Emmy award-winning team of gaming veterans who formerly contributed to the success of top-tier franchises including HALO, Call of Duty, Star Wars, Hawken, Skylenders, etc. The CEO of Shrapnel, Mark Long, is a former head of Xcloud at Microsoft and publishing at HBO.
Partnerships: Shrapnel has raised a total of $17.5M from prominent leaders in gaming and blockchain including Griffin Gaming Partners, Polychain Capital, Forte, Razor, Dragonfly Capital, DeFiance Capital, Three Arrows Capital, Avalanche, Sfermion, Mechanism Capital, Merit Circle, Spartan, Overwolf, etc. Ali "Myth" Kabbani, one of the most popular streamers on Twitch, serves as an advisor.
Additional features: The game also features a MEF Headquarters, reputation system, and marketplace, which enhance the social value of the game and mitigate the impact of rewards selling on the game ecosystem.
Shrapnel taps into the entertainment value of GameFi to attract users and incentivize sustained input and engagement from a varied set of users.
An experienced development team, partnerships, and additional features make Shrapnel worth considering to follow the developments.
Conclusion
The gaming industry is a rapidly growing space with a lot of potential for financial innovation.
The rise of GameFi startups, which focus on providing financial solutions to gamers and the gaming industry, is a testament to the industry's potential.
In this article, we've taken a closer look at four GameFi startups to watch in 2023: Calvaria, Big Time, The Unfettered, and Shrapnel.
These games represent a diverse range of approaches to gaming finance, and all have the potential to significantly impact the industry.
So get ready to dive into the world of play-to-earn games and explore the exciting new possibilities they offer, from our one-stop Gamefi & NFT aggregator P2E.Game!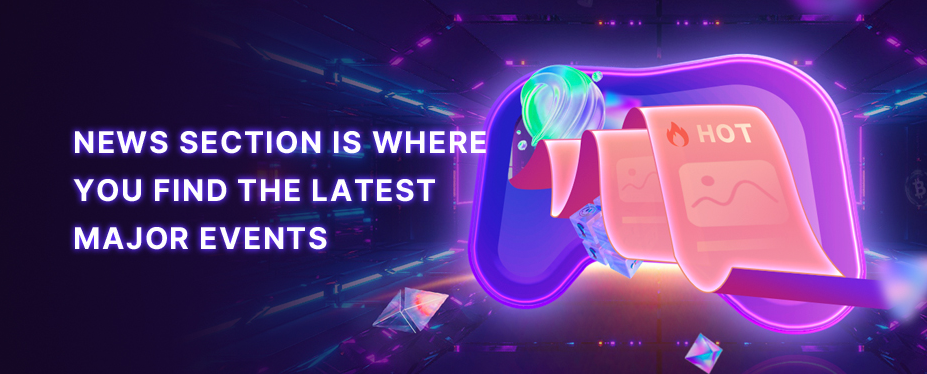 Welcome to P2E GAME
Hearing the echoes from Metaverse.