MARKET CAP :
$5,706,821,554,626
NFT Volume(7D) :
$68,403,145.4
(
#IDO
#GAMEFI
#BLOCKCHAIN GAMES
#NFT COLLECTION
)
P2E.Game partners with Gamestarter!!!
The two platforms have partnered to prosper the GameFi ecosystem.
P2E.Game and Gamestarter have partnered up to provide the ultimate web3 gaming experience for gamers and investors worldwide. The partnership between the two platforms will allow both parties to offer their gaming products and services to users. This will benefit both platforms as it will help them to reach a wider audience and provide a better service to their users.
The partnership between P2E.Game and Gamestarter is essential for the GameFi ecosystem as it will help promote and develop the use of blockchain technology in the gaming industry.
This collaboration between P2E.Game and Gamestarter include cross-marketing activities, INO-IDO listings, game guide articles, and more. Collaboration is often about players coming together to achieve a common goal in games. People come together to create something new or improve something in the real world.

About Gamestarter
Gamestarter has a long-term vision for the future of blockchain gaming and is committed to developing the industry through its services like IDOs, GS Incubator, GS Accelerator, and GS Studio. Gamestarter describes its mission as covering all aspects of GameFi, that's why Gamestarter's goal is to become a hub for the GameFi ecosystem by offering a variety of services that benefits both the industry and the partners they have.
What Makes Gamestarter Unique
Gamestarter is more than a launchpad, it offers comprehensive services to support its partners.
Gamestarter is always looking to expand its services and offerings to serve its partners best. As you can see from their roadmap, they're committed to improving existing services, constantly exploring new areas and expanding in different and exciting directions. This includes:
■ IDO Offering
■ GS Game Development Studio
■ Gamestarter's Accelerator and Incubator program
IDOs
Gamestarter's primary service is IDO offering and launchpad functions for upcoming GameFi projects. And Gamestarter's previous IDO successes speak for themselves. In addition, their support for projects includes a wide range of marketing support, such as review articles, KOL support, social media posts, and more.
Gamestarter Studio
GS Studio is an in-house game development studio that produces Gamestarter Originals. Gamestarter Originals' first product was Dark Frontiers. Pixel Pix and many others are on the way. The studio launched in November 2021 and is large enough for a project to be entirely created on-site, from the graphics and coding to original music scores.
Dark Frontiers
Dark Frontiers is the first game created by Gamestarter.
The game is a combination of sci-fi and MMO concepts. GameFi & NFTs are integral to the game and will be used for staking, item ownership, and creating real-world value through in-game items.
Even though work on Gamestarter's first game, Dark Frontiers, the development team has made a lot of progress. They have built up a large following and interacted with future players in several key ways. For example, in December they launched the first NFT collection on the Binance Smart Chain NFT market.
GS Studio plans to release a series of games that will change the online gaming landscape. The first game, Dark Frontiers, is just the beginning. These games will attract new players to web3 and GameFi, and we're excited to see what the future holds.
Gamestarter's Accelerator & Incubator Program
There are a lot of things that go into launching a game in the cryptocurrency industry. However, even if you have a great idea, your project could only flop if you have the right team in place and the right know-how. That's where Gamestarter's accelerator & incubator program kicks in.
Gamestarter's incubation program has been designed specifically to meet the needs of Web3 game startups. The incubator program is designed to support game projects in all stages of development. Gamestarter's incubation program provides the money, time, and tech a project needs to turn a GameFi project into a reality.
Gamestarter's other service is its accelerator program for game projects. They offer a wide range of services, from strategy and advisory to content creation and social media management. With their help, projects can reach a larger audience of potential gamers and establish partnerships that will lead to more success.
Under Development
There's a few things Gamestarter is focused on right now. What to expect from Gamestarter in the upcoming year?
■ NFT Marketplace
■ Gaming Guild
■ Metaverse
Follow Gamestarter on social media:
➡ Website: https://igo.gamestarter.com/
➡ Twitter: https://twitter.com/gamestarter
➡ Discord: http://discord.gg/gamestarter
➡ Medium: https://blog.gamestarter.com/
➡ Telegram: https://t.me/gamestarter_co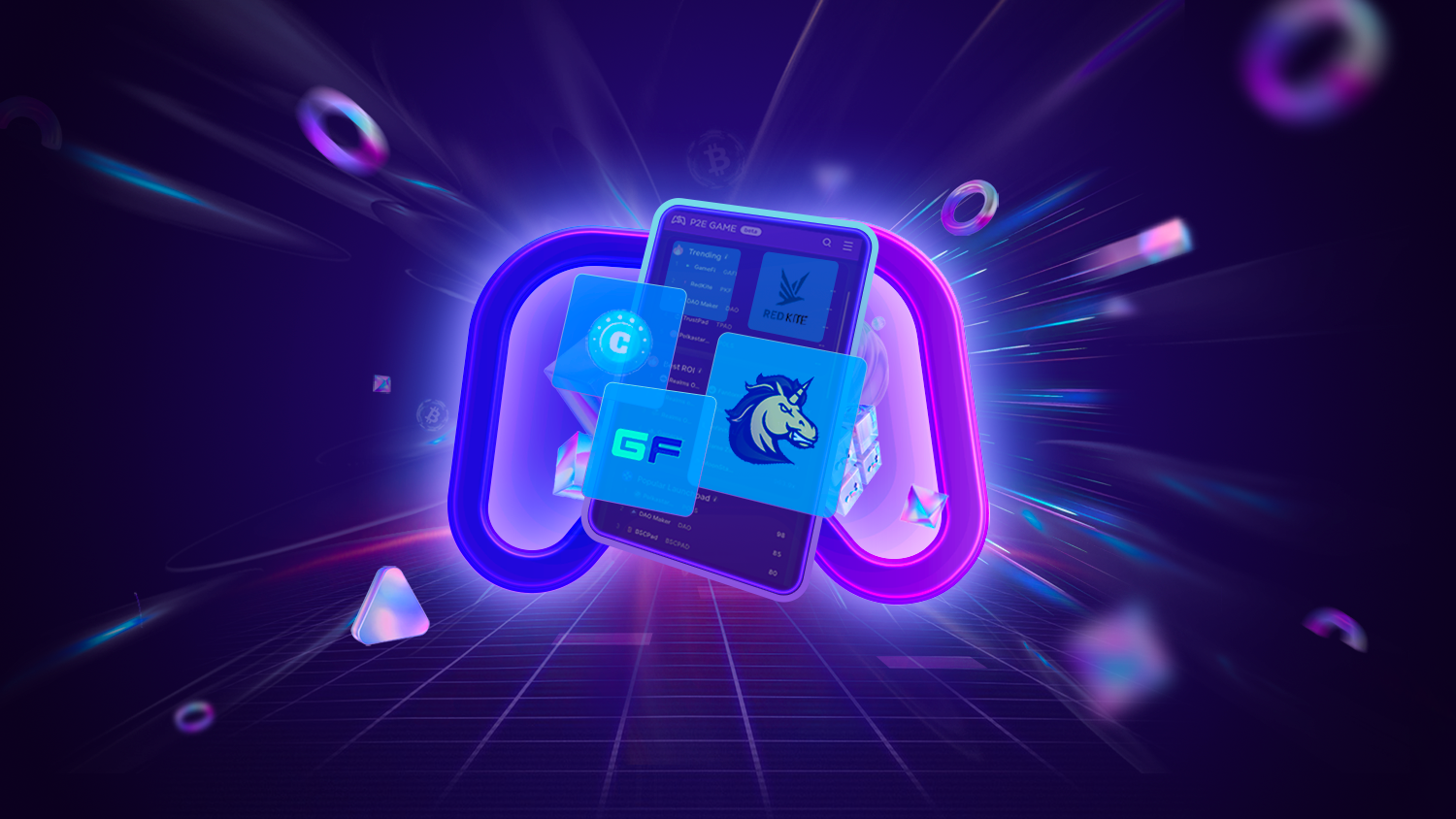 About P2E.Game
P2E.Game is a one-stop GameFi and NFT information aggregation platform for players and investors. P2E.Game is a GameFi and NFT tracking platform that integrates gaming, digital assets, and blockchain all of which were created by gamers for gamers. The platform is one of the most visited websites among GameFi/NFT information stations.
And P2E.Game's higher SEO helps projects to be found more easily on search engines. The team behind P2E.Game aims to create the ultimate SocialFi platform to reshape the relationship between players and projects. With a variety of features to provide the most comprehensive knowledge about IDO/IGO/INO and presents one of the most informative platforms in this emerging market.
What makes P2E.Game Unique?
On P2E.Game, users can find information on various launchpads and their prices, capabilities, and more. There is a comparison of the platforms by price, market cap and more to help users find the right one for their needs. P2E.Game has launched five sections which include:
■ Launchpad
■ Games
■ NFT
■ Feeds
■ Mission
P2E.Game's launchpad section offers a direct look into what's up-and-coming in the NFT and gaming sector. The launchpad section offers a straightforward way to rank different GameFi launchpads and compare them with others. This can be done directly with P2E.Game, without the need to switch between different platforms to determine the best return on investment or quality of projects.
The Games section provides a comprehensive game library that allows you to view games categorized by blockchain, game genres, and more. This integration makes it easy to find new and popular games.
The NFT Aggregator on P2E.Game is a great way to find popular collections, new listings, and upcoming events in the world of Web3. You can be directed to the most relevant information, communities, and even mints with just a click. The NFT Aggregator goes beyond front-page information, as well. P2E.Game uses data from multiple sources, lets users see rankings, get real-time data, find out about upcoming listings and so much more.
The Mission Center has been one of the newest features of P2E.Game. Users can earn points from activities, collecting points, and completing quests. These points will be used for platform privileges, NFT airdrop, and event tickets in the future. In addition, the Mission Center is an excellent way for users to get more involved in the community and earn rewards for their participation.
P2E.Game aims to ensure that gamers and investors can effortlessly compare projects in one place. The platform includes all of the data and information that gamers and investors need to make informed decisions about which projects to invest in.
In the future, P2E.Game team plans to introduce DAO governance to link the virtual world to real life and create a balanced relationship for players, platforms, and projects.
Follow P2E.Game on social media:
➡ Website: https://www.p2e.game/
➡ Twitter: https://twitter.com/GameP2e
➡ Discord: https://discord.gg/p2egame
➡ Medium: https://medium.com/p2e-game
➡ Telegram: https://t.me/P2Egamelaunchpad
Why This Partnership Matters
Collaboration is often about players coming together to achieve a common goal in games. In the real world, people come together to create something new or improve something. Both require a certain level of trust and respect for others. And both require a willingness to work together towards a common goal.
The GameFi industry is no different. The GameFi industry is made up of a variety of people with different skill sets. You have programmers, artists, designers, writers, and more. And each person brings their unique perspective to the table.
Collaboration allows us to pool our knowledge and expertise to create something more significant than the sum of its parts. It's how we take an idea and turn it into a reality.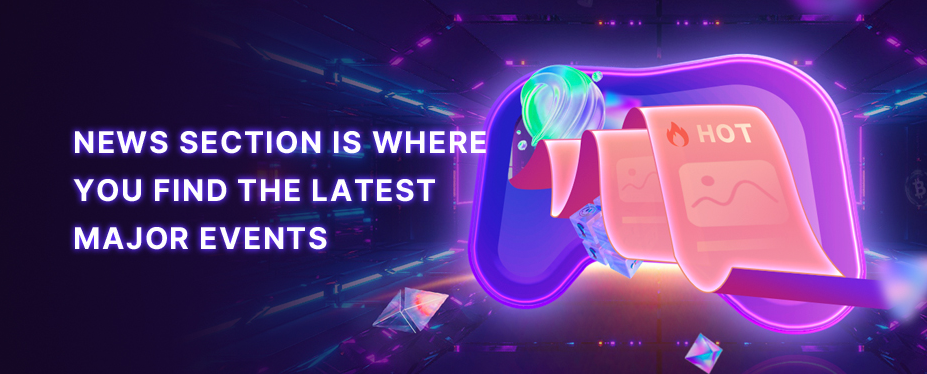 Welcome to P2E GAME
Hearing the echoes from Metaverse.